How Much Money Does League Of Legends Make A Year?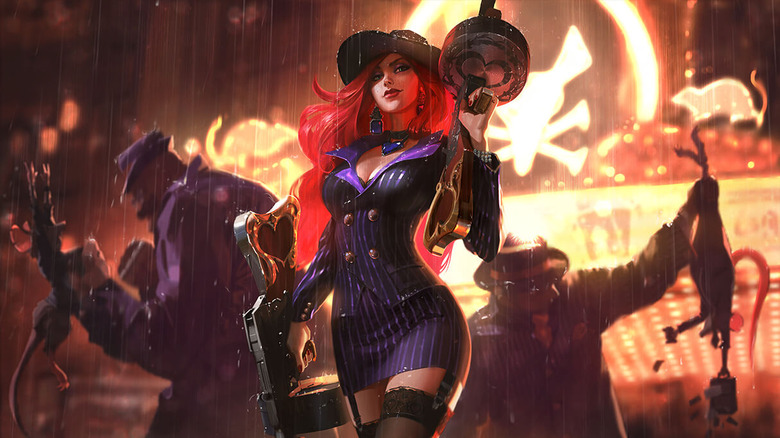 With October 15, 2019 marking the 10th Anniversary Celebration for League of Legends, Riot Games shared an impressive detail regarding the online battle arena's player base. Despite a decade of operation, League continues to draw an average of 8 million concurrent players on a daily basis. Assuming Riot's figures are accurate, this makes League of Legends the most popular PC game in the world.
Advertisement
Faced with continued success enjoyed by League of Legends, many have wondered just how much money the free-to-play game draws in each year. Microtransactions, it turns out, are a profitable business model. According to the annual Year in Review report from SuperData, League of Legends raked in $1.4 billion in revenue in 2018, coming in behind Dungeon Fighter Online and Fortnite on the list of top free-to-play games for that year.
Though $1.4 billion is a large sum, 2018 marked the lowest point for Riot Games in four years. League of Legends generated $2.1 billion in revenue in 2017, $1.7 billion in 2016, and $1.6 billion in 2015. The significant drop between 2017 and 2018, despite the game's average daily concurrent players, may hint at troubles on the horizon. It's also possible that the release of Fortnite played a role in League's diminishing returns, drawing away players who would have otherwise spent their money on skins, loot, and event passes.
Advertisement
A quick look at the League of Legends boards and subreddit reveals that many players remain dissatisfied with the direction the game has taken. Though the company has been rocked by lawsuits and and angry gamers, Riot continues to adapt and adjust, spinning feedback into new content like Teamfight Tactics, special events, and limited-time modes. Meanwhile, Fortnite continues to hold strong through its own crossovers, challenges, and cosmetic sets. It remains to be seen whether Riot's fresh features and strategies will be enough to revitalize its flagging revenue.