Teamfight Tactics Draws 33 Million Monthly Players, Competitive Scene On The Way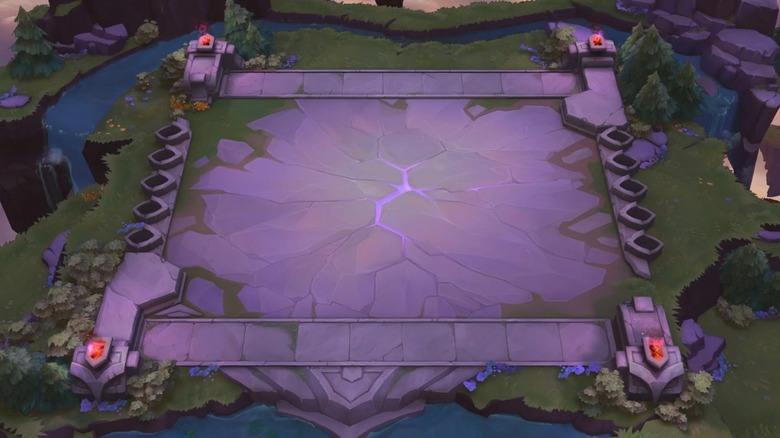 Riot Games first announced Teamfight Tactics, the auto-battler  mode for League of Legends, back in June. Despite only joining the game a few months ago, the mode is already pulling in impressive numbers.
According to the latest update from the developer, over 33 million people are logging in to play Teamfight Tactics each month. The emerging group of TFT enthusiasts bolstered League of Legend's global average peak concurrent players by 30%. This significant figure follows a report from Riot earlier this month distinguishing League of Legends as the most popular PC game in the world, boasting over 8 million peak concurrent players every day.
Faced with the success of Teamfight Tactics, Riot plans to continue providing support for the mode through patches and balancing. New content will also roll out in Sets. Patch 9.19 marked the conclusion of major gameplay changes for Set 1, with a deep dive into what players can expect from Set 2 slated for next month. The update also added Kai'Sa, a Void Ranger Assassin, to the roster of champions, in addition to several new items with the Sparring Gloves as a base. The gloves grant +10% Critical Strike chance and +10% chance to Dodge chance.
Riot also confirmed that Teamfight Tactics would receive its own competitive esports scene in 2020. This decision stems from the high-demand from players, especially in regions like Korea that already boast a thriving competitive environment. The mode's ranked population also motivated the commitment, with the team reporting the proportion of ranked to normal games as 4:1.
Despite releasing almost a decade ago, the future of League of Legends looks brighter than ever. For more League content, you can join Riot Games for their 10-year anniversary stream on October 15 or check out the fifth and final season of HBO's Ballers. The series, which features Dwayne "The Rock" Johnson in the leading role, includes a season-long story arc focused on League competitive play and the esports industry.