Alan Wake's American Nightmare, Observer Are Free Next Week On The Epic Games Store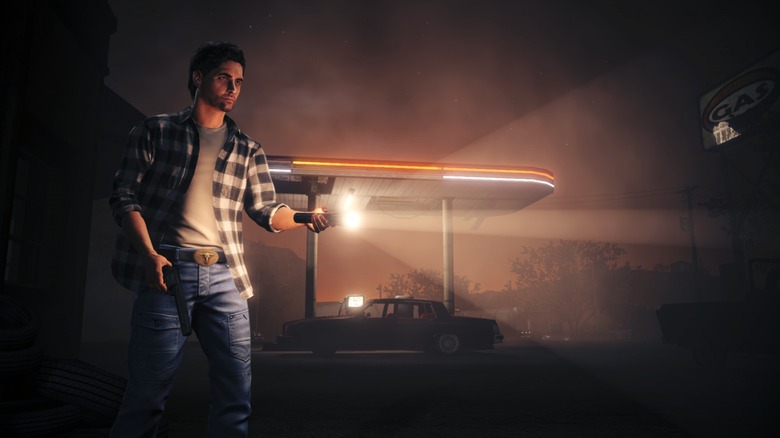 Two more free games are coming to the Epic Games Store next week, courtesy of that self-imposed Epic rule that states M-rated games must always be accompanied by more widely playable releases. In this instance, though, which is which might come as a surprise.
With a name like American Nightmare, surely the Alan Wake title is the one that drew the ESRB's ire, right? Not so fast.
Observer, originally released in 2017, is actually the game in the bundle with the M rating, as the ESRB claims it contains violence, partial nudity, sexual themes, and all of the stuff you'd typically find a game that isn't intended for kids. It shouldn't come as a surprise; in Observer, you play a sort of psychic detective who can reach into the minds of those you investigate in order to explore their thoughts. And let's be honest: the human brain is hiding all sorts of things that probably shouldn't see the light of day.
And because Observer has that M rating, we're also getting Alan Wake's American Nightmare, which is actually rated T for Teen. It's kind of incredible that we're getting to play this for free on the Epic Games Store, as it wasn't all that long ago the entire Alan Wake series was in jeopardy. Licenses needed to be renewed, and on top of that, Microsoft actually had the rights to publish the titles. That's all changed now. Microsoft relinquished Alan Wake back to Remedy, the games are available on a number of storefronts, and here we are, getting the second of Alan Wake's adventures for a grand total of zero dollars.
As is typically the case, now that we know about these two freebies, we'll actually be able to download them next Thursday, Oct. 17. That means the title we unveiled last week, Surviving Mars, is now free to download.