Okami Devs Want To Work On A Sequel; Could We Get One?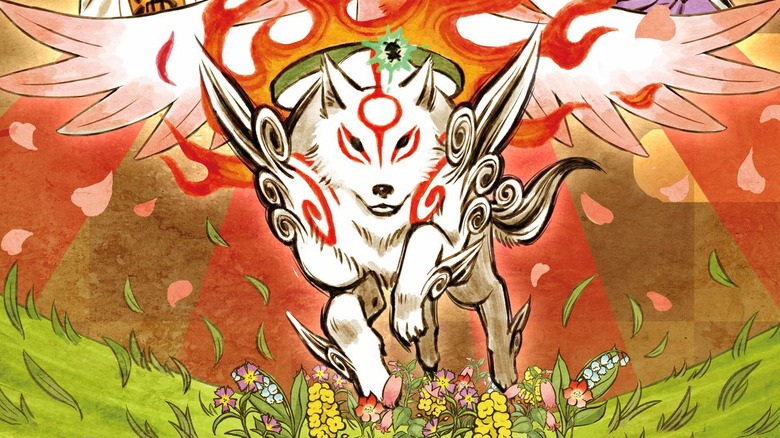 Is Okami making a comeback? Maybe. It's an unsure maybe, but it's still a maybe. 
In a video published to Twitter, Okami director Hideki Kamiya says in English, "Okami is going to be back," and gives a confident thumbs up. Ikumi Nakamura (who stole hearts at E3 with her very "spooky" Ghostwire: Tokyo presentation) then says, "Really?" and both share a laugh.
But that's not all. In the tweet containing the video, Nakamura wrote, "We want to make Okami sequel and fans are looking forward to it too. You guys want to see Kamiya's Okami again, right, everyone? I want to work on it too!"
Sounds promising, right? Not so fast.
While Kamiya says he would be all for a sequel (and Nakamura seems interested in helping), this isn't an official announcement. Capcom, the game's original publisher, hasn't said anything to officially confirm or deny this wish. Interestingly, this news comes on the heels of a statement from Capcom that the company wants to "revive" dormant franchises. According to a report published by Capcom, their growth strategies include the idea to "promote utilization of dormant IP and remakes" and "awaken dormant intellectual properties."
Capcom has enjoyed madcap success with it's Resident Evil 2 remake earlier this year and Monster Hunter: World, not to mention the flamboyant and much anticipated return of Dante and the gang in Devil May Cry 5. Capcom is killing it, and has recognized that in utilizing the power of nostalgia, it could make even more of a killing. This could mean the company might be receptive to a Okami sequel in the future.
We have our fingers crossed, but the ball is now in Capcom's court. Will they respond to Nakamura's tweet? Will they contact Kamiya? Maybe. We'll be sure to let you know if we hear anything about a new Okami release (or any other resurrected Capcom franchises).