Nioh 2 Gets Official March 2020 Release
Did you know that Nioh is coming to Playstation Plus in November? You might want to play it now, because the release of its much anticipated sequel is closer than we thought: Nioh 2 is coming to PlayStation 4 on March 13, 2020. 
After some very cool, very violent gameplay was shown off at the 2019 Tokyo Games Show, we found out that Nioh 2 would be released sometime in early 2020. That vague date has been officially clarified, giving us another big name title just a few weeks after Final Fantasy 7 remake comes out.
And this is also welcome news for PlayStation 4 owners who might've felt stung by some recent delays. Ubisoft moved practically every game it had in the works for the PlayStation 4, so we won't be playing Gods & Monsters and Watch Dogs Legion in early 2020 like we expected. Instead, those titles will come sometime later.
Team Ninja has been working on improvements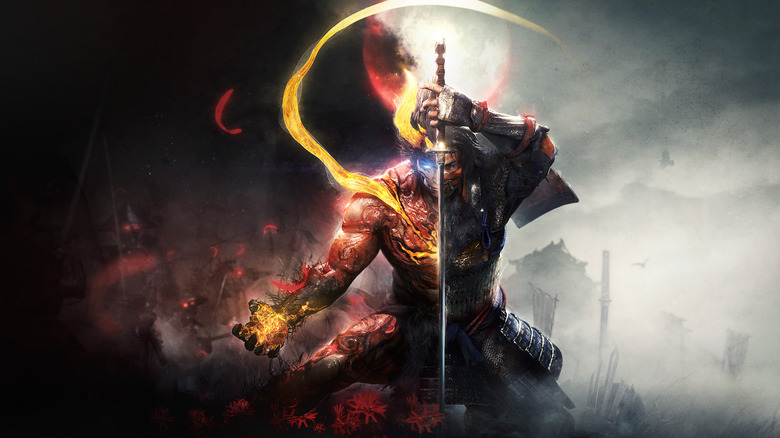 Nioh 2 seeks to improve upon the exciting, supernatural combat that fans loved in the first game, taking careful consideration of the feedback gathered from the game's super-exclusive closed alpha earlier this year. According to Team Ninja producer Fumihiko Yasuda, "Since receiving feedback from the closed alpha session, we have been diligently working on the game with great enthusiasm."
Nioh combines Japanese myth and history: the powerful warriors of the game are half-human, half-yokai. These supernatural fighters are able to wield their yokai abilities to transform and take on the demons that plague the land, and according to Yasuda, it was challenging to design and perfect the special moves involving these characters.
And the trailer for the sequel debuted some new monstrous creatures that players will take on in some challenging, Dark Souls-esque combat. Just like in FromSoftware's famously difficult titles, you'll even be able to summon up specters of past players to aid in your battle against the monsters of the Dark Realm. So if you're stuck, you can at least dial up some help. That's nice, right?
We'll soon see the fruits of Team Ninja's labor when Nioh 2 comes to the PlayStation 4 on March 13.