New Persona 5 Scramble Trailer Features Some Wild Twists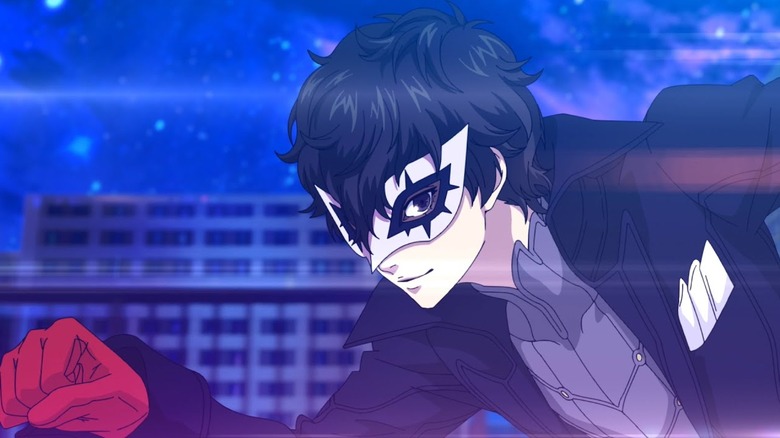 Prepare to have your hearts stolen all over again, Persona 5 fans. Atlus has released a new trailer for the upcoming spin-off Persona 5 Scramble: The Phantom Strikers. If this footage is any indication, there will be plenty of new abilities and twists for fans to sink their teeth into.
In the new trailer, we see that Tokyo has apparently been overrun by all manner of bizarre creatures. The heroic Phantom Thieves also appear to be on the run from their enemies, at one point hiding in the bushes as they watch an angry mob with torches in the streets. In one of the more surprising moments of the trailer, a version of the lead protagonist Joker emerges from an explosion of light with glowing orange hair. It's like something out of Dragon Ball Z, which should both surprise and delight anime fans.
Set six months after the events of Persona 5, this new game will feature an entirely new combat system from the one fans are used to. Thanks to the input of Omega Force and Koei Tecmo, The Phantom Strikers will play similarly to a Dynasty Warriors title. In other words, expect to be able to hack and slash to your heart's content. 
Don't be too worried about the changes, though, as the trailer shows that characters will still get up to the kind of slice-of-life experiences players expect from the series. Joker still has to ride the bus and go shopping, just like the rest of us.
The only thing that would make all of this speculation even more exciting would be an official Western release date for The Phantom Strikers. Still, this is looking to be a big year for Persona fans. March 2020 will also see the North American release for Persona 5: The Royal, an expanded version of Persona 5 that adds a new character and a ton of extra story content.
Persona 5 Scramble: The Phantom Strikers will be released in Japan on Feb. 20, 2020.