What The Tetris Creator Really Thinks About Tetris 99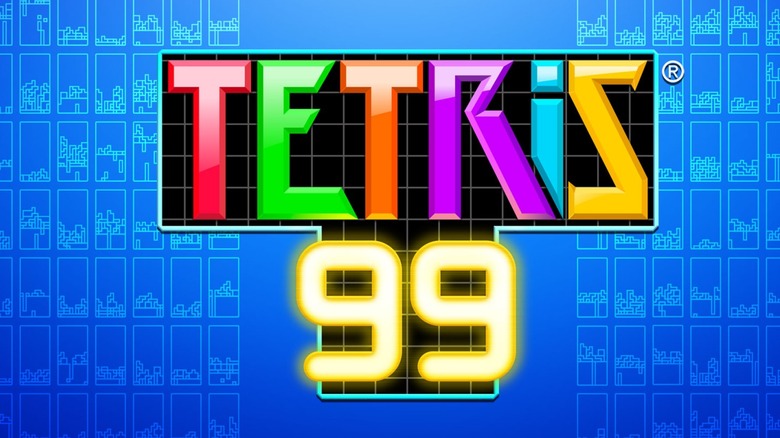 As the world's bestselling video game, you'd be hard pressed to find someone who hasn't given Tetris a go. Since its heyday back in the '80s, countless clones and versions of the revolutionary title have released. More recently, the Nintendo-produced Tetris 99 has made waves. But what does the co-creator of Tetris really think about it?
Advertisement
A fan of all things Tetris, Alexey Pajitnov does not begrudge the success of games like Tetris 99 or the trippy Tetris Effect. "Tetris 99 is absolutely a great title," explained Pajitnov in an interview with USgamer. "Basically, I think the one-player version of Tetris has been more or less stabilized over the years. That's good, and we're just adjusting the game to new user interfaces. But for two-player modes and serious competition, there are several challenges to overcome. I really want Tetris to establish itself as an esport. We're getting there very slowly but surely."
Tetris 99 offers the unique experience of going up against other Tetris players in real time in a bid to stay on the board. Thanks to the new Team Battle mode, you can now join groups to take on other squads in a last-team standing scenario. These functions could lend themselves to the esports scene Pajitnov wants to see one day. You may also see some new games from Pajitnov himself in the future.
Advertisement
"I have a couple of slow projects I'm doing with my friends. I have two very old friends. They live in St. Petersburg. About ten years ago, we started to produce some little puzzles for the App Store," Pajitnov told US Gamer. "We're still doing it, but it's kind of slow. There's only three of us."
With the demand still high for Pajitnov's classic creation, you can expect developers to keep cranking out new takes on Tetris, especially if Tetris 99 manages to carve out a spot in the competitive play market.