Nintendo Keeps Adding Subscriptions To Its Free-To-Play Games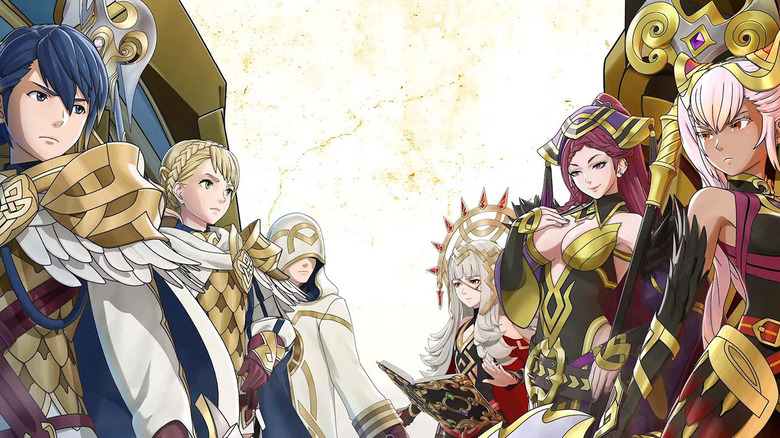 Free-to-play games are never really free-to-play. Sure, they are often free to download and try out. To really get into the mechanics, the gameplay, and even the story, however, players are encouraged to shell out IRL cash for in-game currency, items, and cosmetics. Its a kind of shady practice, and Nintendo has recently gotten into it.
Advertisement
Nintendo now has a plethora of official mobile games out there, including but not limited to: Mario Kart World Tour, Animal Crossing: Pocket Camp, and Fire Emblem Heroes. What these games all have in common is the fact that Nintendo has added optional paid subscriptions to these games that are both pricey and have dicey reputations with players.
A little bit of history: in September of last year, Nintendo launched a battle pass-style monthly pass for Mario Kart World Tour. For $4.99 a month, players would be opted in to a better, faster 200cc mode and receive a number of in-game items. Just a few months later in November, Animal Crossing: Pocket Camp fans received the news that they could spend $2.99 or a more premium $7.99 for access to all the perks of the Pocket Camp Club. 
Advertisement
Now Fire Emblem Heroes is getting the paid subscription treatment, and fans aren't pleased.
The Fire Emblem Heroes Feh Pass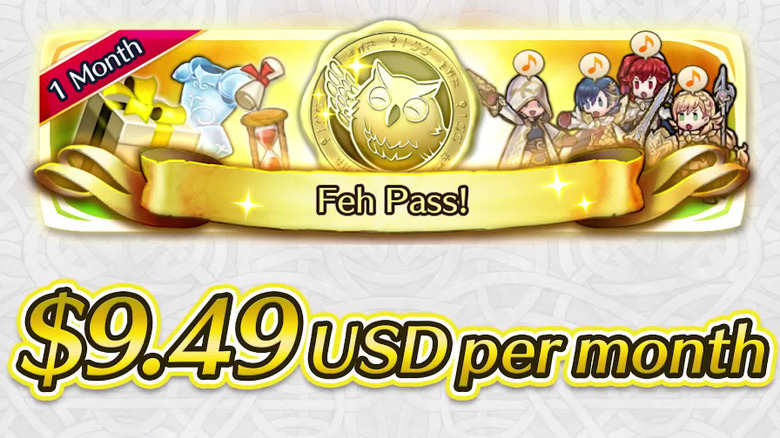 Have a spare $10 laying around? If you're feeling flush with cash then you might not mind paying $9.49 per month for the Feh Pass in Fire Emblem Heroes. For this hefty price, players get access to two heroes in new and "resplendent" stat-boosting outfits each month, along with special quests with enviable items, the ability to "re-act" or restart a turn if your hero hasn't moved, and an auto-play button.
Advertisement
This was all explained in a Feh Channel update that notably has the comments turned off on YouTube. Elsewhere on the internet, like on Twitter, Fire Emblem fans are hating on this expensive subscription with the same fervor as jilted Fallout 76 players.
"4 days ago. JUST 4 DAYS EVERYONE WAS PRAISING FIRE EMBLEM HEROES!" read one upset tweet. "WHY? 'Because their microtransactions are less intrusive. I've never had to pay a cent.' And then they go and charge 10$ a month for a FEH pass!"
Basically, fans have started to feel the squeeze of microtransactions in games that previously seemed to really make good on the promise of "free-to-play." This Feh Pass is just the latest subscription to ruffle the feathers of Nintendo's mobile players.
Advertisement