Take Two Refutes GTA 6 Rumor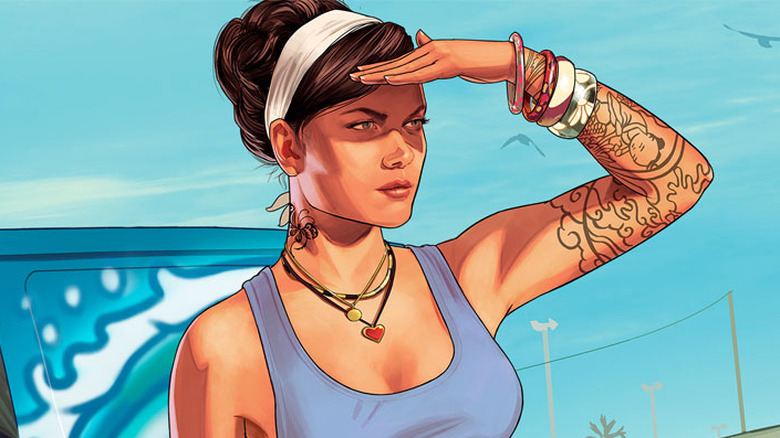 Grand Theft Auto fans are going to have whiplash from the latest round of rumors. While there has been confirmation of a new installment of the series in the works, we still aren't totally sure when to expect it. Of course, that means that every new theory that comes along is worth exploring, particularly when the numbers appear to back them up. 
We recently heard a theory that Grand Theft Auto 6 might be coming out around 2023. This was all thanks to a recent 10K filing from Rockstar Games' parent company, Take-Two Interactive. This paperwork showed a dramatic increase in Take-Two's projected marketing budget during the 2024 fiscal year, which caused quite a bit of speculation. 
At the time, financial analyst Jeff Cohen felt pretty confident that this meant one of Take-Two's tentpole franchises would be receiving a new installment sometime during the 2024 fiscal year. As such, he suggested that investors should be cautiously optimistic in expecting GTA 6 to drop between April 2023 and March 2024.
Cohen's reasoning was sound. He wrote, "We are not sure how much we should be reading into this shift, but we would note that this disclosure accurately predicted the launch of Red Dead Redemption 2 prior to that game's announcement. Management has spoken very confidently about the pipeline over the next five years and existing live services execution has been excellent. However, the timing of the next Grand Theft Auto remains top-of-mind for investors, particularly with the stock near all-time-highs."
However, a representative from Take-Two Interactive reached out to GamesIndustry.biz to contradict the theory surrounding 2023 as a launch date. According to GamesIndustry.biz, the Take-Two rep said, "the table in the 10-K reflects marketing commitments made to third-party companies. As Rockstar is an internal Take-Two studio, that undermines the notion that the reported marketing commitments would be related to the next Grand Theft Auto."
In other words, Take-Two has a lot of fires burning right now. Just recently, Take-Two CEO Karl Slatoff told investors that the company currently has over 90 games in the works for all platforms. As Slatoff intimated on that investor call, some of these are early in development and may not make it to the finish line. However, it would still make a lot of sense for Take-Two to put money aside in the event that all of these games need a decent marketing push. 
Still, these new comments don't entirely rule out the possibility that GTA 6 will be released at some point within Take-Two's five-year plan. It's unlikely that Take-Two or anyone in that camp is going to outright say when we should be expecting the next GTA game. However, it's interesting to be given a good reason why it wouldn't come out in the timeframe suggested by Cohen's research.
There still appear to be quite a few people who think the 2023 timeframe makes sense. One fan on Twitter pointed out that 2023 would mark five years since the release of Red Dead Redemption 2, which in turn came out five years after Grand Theft Auto 5. This would add up to a decent life cycle for Take-Two's two biggest franchises. However, it would also mean a full decade between Grand Theft Auto games, which seems almost impossible to imagine.
With Take-Two refuting Cohen's theory, the biggest question remains: where does that leave Grand Theft Auto 6? Does this mean that the game could be released even later than 2023? Depending on which source you ask, the game is either very early in development or has been in the works for far longer than we release.
Back in April, noted GTA leaker TezFun2 told fans that the game was "60% to 70% done." This was said in response to apparent internal emails from Rockstar that mentioned the game as being "still early in development." 
Former Rockstar Games insider Yan2295 shared TezFun2's opinion on the matter, telling his Twitter followers, "I'm telling [you], it's just not possible. Unless they have a very weird definition of 'early stages'. Maybe early stages of testing, sure, but not of development."
Could GTA 6 arrive sooner than 2023? After all, the marketing budgets appear to ramp up in the preceding years. Maybe we're looking at a possible 2021/2022 release date? Basically, we're still as much in the dark as ever about the development of GTA 6. As always, we'll definitely keep an eye out for any updates.