What The Mixer Shutdown Really Means For Streamers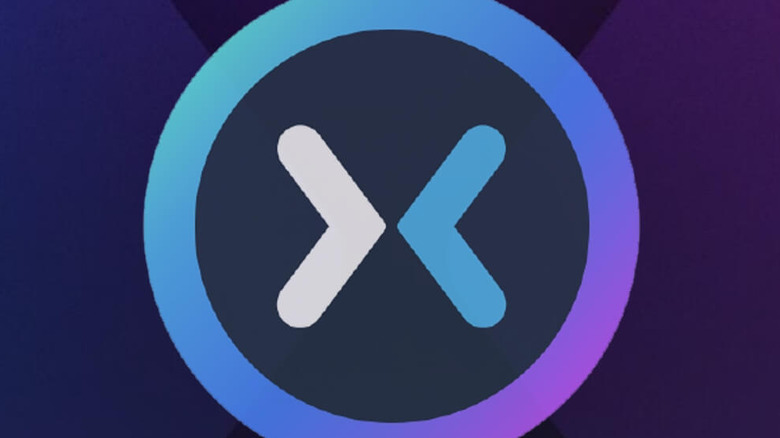 Microsoft shocked gamers all over the world when it announced its plans to shutter its Mixer platform. The news came as a surprise for many streamers as well, who expressed their amazement and disappointment in a variety of ways through social media. It seems like this is truly the end of an era for streaming.
This isn't to say that all Mixer streamers will have to start all over again. However, it makes perfect sense that plenty of fans are wondering what will happen to their favorite content creators in the face of all of this change. Luckily, there do seem to be some options in place for folks who are currently on the Mixer platform. In fact, it appears as though Mixer and Facebook Gaming have been working together to make sure that any streamers who make the transition to Facebook will be taken care of. 
As explained in the official closure announcement from Mixer, "Mixer Partners will be granted partner status with Facebook Gaming, and the platform will honor and match all existing Partner agreements as closely as possible."
In other words, if a streamer wants to continue at Facebook Gaming, there are plans in place to try to get them as close to their original Mixer deal as possible. In a few instances, an effort has apparently been made to pay some of Mixer's biggest earners a little more than they were promised. According to some reports, big name Mixer streamers like Ninja and Shroud were offered twice the amount of their original Mixer contracts to entice them over to Facebook gaming. Both streamers have reportedly turned this offer down and are now trying to figure out what is next.
Figuring out what's next seems to be the recurring problem faced by all Mixer streamers. As a matter of fact, many streamers — if not all of them — were completely blindsided by the news of Mixer going under. In multiple conversations with Mixer streamers, The Verge's Alex Castro learned that a majority of Mixer's roster found out about the closure of the platform at the same time the general public did. One streamer even claimed to have found out about it while streaming live, thanks to a viewer who sent them a link to Microsoft's press release. 
This general feeling of "I did not see that coming" has seemingly been echoed in several other places. Ninja recently launched a new series through Mixer, a competitive series called Fortnite Battles Featuring Ninja. The series has gained a lot of attention (and a bit of controversy), but Ninja has seemed very much invested in the show. He hasn't come off like someone who thinks his new show's days are numbered, and it raised multiple questions of where he'll go next. After all, Ninja was very vocal about his reasons for moving from Twitch to Mixer in the first place, and it seems like it would take some doing for Twitch to win him over again.
For the most part, according to The Verge, it does seem like many Mixer streamers prefer to go back to Twitch, rather than make the move to Facebook. The reasoning for this is that Twitch allows its users a bit more privacy than Facebook would, thanks to all of the different ways in which Facebook collects user data.
This is also despite the fact that Facebook Gaming is reportedly offering Mixer partners who make the transition a one-time $2,500 signing bonus. This will be awarded for Mixer partners who change over to Facebook gaming and fulfill their obligations for at least 90 days. Because of this "one-time" offer and the uncertainty of the future with a new platform, this signing bonus has been referred to as a "stimulus check but for gamers."
Other fans seem to think accepting this incentive is basically a death sentence for streamers. One person on Twitter referred to the signing bonus as "$2500 to kill their careers."
There are also others reaching out to displaced streamers to offer help or guidance. Among these was Scotty Tidwell, Chief Community Officer for G-Fuel Energy. Tidwell tweeted, "If you were let go by @WatchMixer today and are looking for a job, please hit me up, and I'll do whatever I can to help you land softly on your feet. My DM's are open." 
It's unclear what Tidwell is hoping to do for the people who have been blindsided by Mixer's closure. However, G-Fuel has worked with many content creators like PewDiePie and esports organizations like FaZe Clan, so it makes sense that the company would express an interest in helping out streamers in need. It's good to see support like this coming in from all over the gaming community.
It's not a big surprise to see people seemingly agonizing over this choice. After all, the differences between Twitch and Mixer have been a cause for debate ever since Mixer began making big moves. It's also worth noting that Twitch has made multiple moves of its own ever since Mixer started to gather steam. Hopefully those will be enough to entice some talent back and help these streamers land on their feet.