Facebook Is Making Gaming Moves Already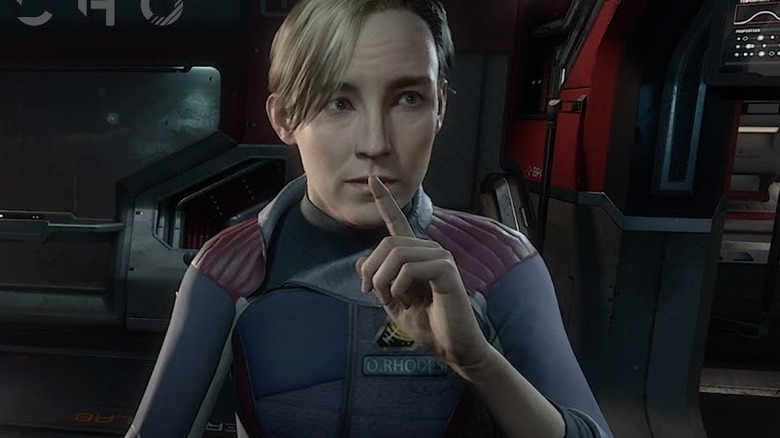 Though Facebook Gaming was launched back in April, it seems as though Facebook is now finally beginning to make waves in the gaming world. Earlier this week, Facebook announced that it has acquired Ready At Dawn, the video game developer behind such titles as Lone Echo and The Order: 1886. The company will continue on as an independent developer, albeit under Facebook's Oculus Studios banner.
According to a post on the Oculus blog, Ready At Dawn first came to Facebook's attention thanks to Lone Echo, which Facebook's Mike Verdu said, "set the standard for VR narrative adventure." 
The post continued, "As part of the Oculus Studios team, Ready At Dawn will continue creating memorable, immersive, and innovative VR content for gamers around the world as an independently-operated studio. We're thrilled to welcome them to the family."
It also appears as though Ready At Dawn will be joining Facebook and Oculus without losing any members of its team. According to the announcement from Facebook, "As with any development studio, the people that comprise it are integral to its success, and that's no different for Ready At Dawn. The tight-knit community at the studio and their focus, in turn, on cultivating passionately engaged gaming communities are aspects of the company we admire and intend to maintain."
It is unclear what kind of content Ready At Dawn will be developing for Facebook after completing work on its current game. The company is currently working on Lone Echo 2, but Facebook has said that it is not ready to announce whatever is coming up after that.
However, Facebook has seemingly had its eyes on the gaming prize since at least year. Back in November 2019, Facebook acquired Beat Games, the studio behind hit rhythm VR game Beat Saber. Much like with the acquisition of Ready At Dawn, Beat Games is expected to continue to develop independently. This means that Beat Games will continue to make games for all platforms and won't prioritize anything owned by Facebook. In fact, Beat Games' official announcement of the deal with Facebook essentially explained that Facebook would be providing the studio with extra resources to help make their games even better. 
This was also the case with Sanzaru Games, the studio that created Asgard's Wrath, which was acquired by Facebook in February of this year. Sanzaru Games will continue on as an independent studio, just with financial and presumably marketing backing from Facebook. In other words, it would seem to be kind of a win-win for smaller studios to form a partnership like this.
In fact, these acquisitions are most likely advantageous for both the companies being bought and Facebook's fledgeling Facebook Gaming platform. As pointed out by Wired's Adi Robinson a few months ago, Facebook Gaming launched without a ton of content to set it apart from its competitors. It appears as though Facebook is making some big moves to keep up with the pack.
This will be especially crucial for Facebook Gaming in the coming months as we see the fallout of Mixer's demise. Just last week, we learned that Microsoft would be shuttering its Mixer platform and would be ushering both streamers and subscribers over to Facebook Gaming instead.
However, this deal has apparently come at a bit of a cost for Facebook. It has been reported that some of Mixer's biggest content creators, such as Ninja and Shroud, were offered massive pay increases to make the move to Facebook Gaming, but both apparently refused. With a potential loss in viewership from Mixer to Facebook Gaming, the company is going to need to find other ways of attracting new subscribers. These partnerships with smaller developers looks to be just thing that could help give them an edge. 
We'll just have to see how it all pans out. In the meantime, it's interesting to see the continued growth of Facebook Gaming and to try and guess what it might eventually become. We could be looking at the Twitch competitor that Mixer had hoped to be.
At least as far as Ready At Dawn is concerned, this appears to be a very good thing. Studio founder Ru Weerasuriya took to Twitter to express his enthusiasm for the acquisition. He wrote, "Nearly 17 years ago, we embarked on a journey to build a game studio. Along the way, we innovated on genres, experiences, games and platforms. Today, we're excited to join the Facebook family as we open a new chapter in our story and continue to pursue our passions."