Microsoft's Xbox Live Change Is Turning Heads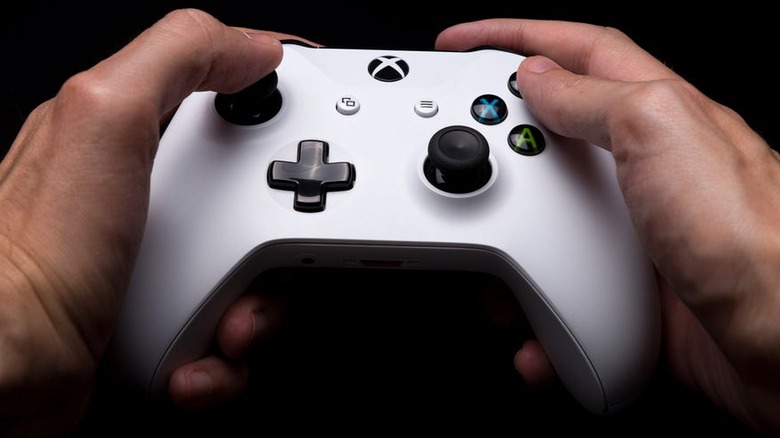 Xbox fans received a bit of a shock in recent days, thanks to an update to the Xbox website. Previously, gamers could purchase Xbox Live Gold memberships in a few different tiers: 1 month, 3 month, and 12 month subscriptions. However, when going to the "Buy Xbox Live Gold" page now, the 12 month option has been removed. Naturally, there has been a ton of speculation regarding what Xbox's reasons for removing this option may be. It comes as such as shock that some had even wondered if this was somehow a glitch or a mistake on Microsoft's part. However, it turns out that is not the case. 
Advertisement
A spokesperson for Xbox has confirmed that this was done on purpose. True Achievements reached out for comment regarding the change and was given a bit of a non-answer. The spokesperson said, "At this time, Xbox has decided to remove the 12 months Xbox Live Gold SKU from the Microsoft online Store. Customers can still sign up for a one month or three month Xbox Live Gold subscription online through the Microsoft Store."
In other words, we still don't know why Xbox has made this decision, but we can at least confirm that it was a conscious decision and not some unfortunate and accidental slip of the mouse on the part of someone at Xbox. Crazier things have happened, after all. Remember when someone at Square Enix straight-up deleted Final Fantasy 9 from Steam by mistake a few earlier this year? 
Advertisement
So that leaves fans to try to decipher this move from Xbox. This is just the latest of many decisions that seem to be pointing towards major overhauls in how Xbox is approaching the next console generation. Just last week, Xbox announced that it would be discontinuing the Xbox One X and the Xbox One S All-Digital Edition. This is clearly being done to clear the way for the release of the Xbox Series X, as well as the rumored Xbox Lockhart console, which may be the digital-only counterpart to the Series X.
However, Xbox made it clear that the company would continue to manufacture the standard Xbox One S for quite some time. This was being done in order to ensure that customers had a clear transition point between this console generation and the next. As Phil Spencer explained in an interview a few months back, "if now is not the time for you to buy a new console, and you're going to stay with the console you have, we're going to keep supporting that console."
Spencer also explained that Xbox was attempting to put value above all else for the sake of its customers. The two questions that Spencer said Xbox keeps coming back around to are, "How can we make [the Xbox Series X] as affordable as possible? How can we give buyers choice?"
Advertisement
It seems that Xbox may be on the verge of doing just that with this latest move. While it seems somewhat sketchy that the company is removing the best value subscription plan for Xbox Gold, there are several theories as to why this might be the case. Fans will be happy to know that just about every theory surrounding the removal of 12 month subscription plans points to good news for Xbox customers.
The biggest and most likely theory is that the discontinuation of 12 month subscriptions plans will somehow tie in with Xbox's big livestream event coming later this week. While that event is expected to be mostly focused on the new exclusive titles coming to the Xbox Series X, there may still be a few surprises in store. After all, Sony surprised everyone when it revealed the design of the PlayStation 5 during its Future of Gaming live show a few months back, so there's no real reason to think that Microsoft wouldn't try to pull something similar. 
Game journalist Liam Robertson has speculated that Microsoft may be planning to do away with Xbox Live Gold entirely. Robertson tweeted, "Maybe they're folding it all into gamepass and/or scrapping paid online?"
Inverse's Tomas Franzese concurred that this could be a possibility. Perhaps Microsoft is planning to make an unprecedented move and make online play free as part of the launch of the Xbox Series X. This would explain why players can't buy a year of Gold anymore; the Xbox Series X's release is less than a year away. Franzese theorized that even the 3 month subscription option may disappear as we get even closer to the launch of the Series X. 
Advertisement
As Franzese put it, this could help Microsoft to "emerge as the most consumer-friendly console manufacturer." It may not be the most likely scenario, but it would certainly get people more excited than ever for the new console. Maybe we'll find out for sure why Xbox has made this change on July 23's big livestream event.