Leak Suggests Things Don't Look Good For PS5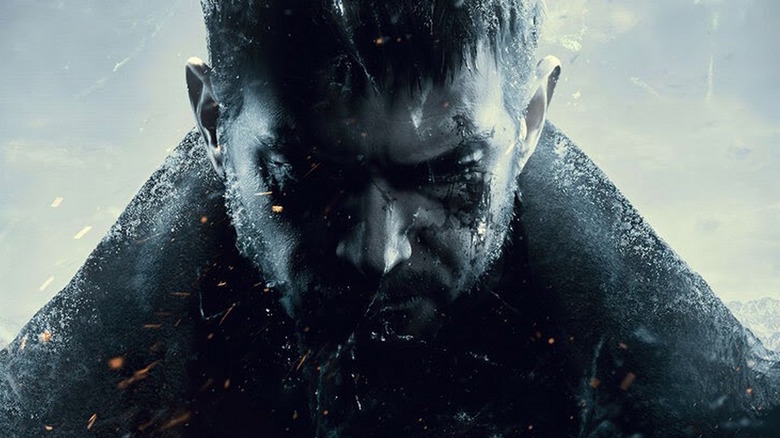 Update: This story about difficulties developing Resident Evil 8: Village for PlayStation 5 may have been debunked. According to Twitter user @TruGiffers, the source of the original ResetEra post — Dusk Golem — has been removed as a mod on the forum and his post has been locked. Dusk Golem reportedly admitted to making the rumor up "to 'even things up' after bad XB news," @TruGiffers said.
The original story follows.
—
The release of the PlayStation 5 is on the horizon. As the holiday season draws closer, fans are scrambling for any scrap of information available regarding the new console. However, a new leak may come as a disappointment for many PlayStation diehards.
This latest info comes to gamers courtesy of ResetEra forum regular Dusk Golem, who also goes by Aesthetic Gamer on social media. Earlier this week, Dusk Golem told other forum users that the trailer for Resident Evil 8: Village had some frame rate issues during Sony's Future of Gaming event because of problems with the PS5 hardware in particular. According to Dusk Golem, "The thing is, apparently the game runs perfectly on Xbox [Series] X, [but] they've been having some troubles getting the frame rate stable on PS5."
After several follow-up questions, Dusk Golem told fans on Twitter that this is apparently not a problem exclusive to Resident Evil 8. Dusk Golem wrote, "I used RE8 as an example, but I've heard from other devs that PS5 struggles with 4k games in particular so you'll see a lot of fake 4k."
Now, as with all unconfirmed leaks, this information should be taken with a grain of salt. However, it is worth noting that Dusk Golem has broken news specifically involving the Resident Evil franchise in the past, which turned out to be true. Well before the trailer for Resident Evil 8: Village made its world premiere at Sony's Future of Gaming show, Dusk Golem backed up some of the rumors surrounding the game. At the time of the leak, those plot details all sounded completely insane, but they were actually right on the money. In other words, Dusk Golem may know what's up in regards to the PS5's potential issues.
So what exactly does this mean for the PlayStation 5's overall performance going forward? Are games really going to struggle to load properly on the PS5? There are actually a few theories here. A user on Reddit has proposed that the PS5 will skirt around these rumored limitations by using "checkerboarding solutions to get upscaled 4K at 60 FPS."
This is referring to the process of "checkerboard rendering," which has been used by the PS4 Pro and the Xbox One X. This process allows an image to be rendered in a way that mimics 4K resolution. This is accomplished by essentially filtering the parts of a screen that the eye wouldn't be focused on, allowing the main focus of the image to have a much sharper resolution. Checkerboard rendering is basically false upscaling, but it has allowed some current-gen console games to deliver graphical experiences almost indistinguishable from 4K. This would be the most likely candidate for the "fake 4K" mentioned by Dusk Golem. 
While this is still an impressive technical feat, it's not exactly the leap forward that fans have been expecting from the PS5. There has been a lot of talk about the PS5's ability to render immersive and realistic environments. Just take a look at the demo for Unreal Engine 5, which was played in real time through a PS5 dev kit and exceeded all expectations. It makes one wonder if it's just some developers who are having more trouble building games for the PS5 than others.
However, it's also worth remembering that the PS5 is still a new system. As developers get more used to working with it, gamers may see an improvement in how games look and feel. After all, recent titles like The Last of Us Part 2 and Ghost of Tsushima have both been praised for their incredible high fidelity graphical presentations. Those games arrived at the very end of the current-gen life cycle and seemingly used the tech available to the best of their abilities. Basically, there are bound to be growing pains as the next console generation is in its early days.
However, in addition to the frame rate concerns, Dusk Golem also warned that the PlayStation 5 may be significantly more expensive than the Xbox Series X, which could be another big blow for the system. There have been plenty of reports surrounding the higher price point of the Playstation 5, so this doesn't come as quite the shock. Still, if the PS5 is more expensive than the Xbox Series X and doesn't match that console's graphical capabilities, it could sway a good number of gamers to switch to the Microsoft camp.
Then again, the PlayStation 5 Digital Edition should afford gamers a bit more choice when it comes to pricing options. Also, fans haven't been particularly enthused by some the footage they've seen from Xbox Series X games so far. Basically, victory in the console war could still go to either company at this point, but Dusk Golem has certainly given PS5 fans a lot to consider.