GTA 6 Domain Renewed By Rockstar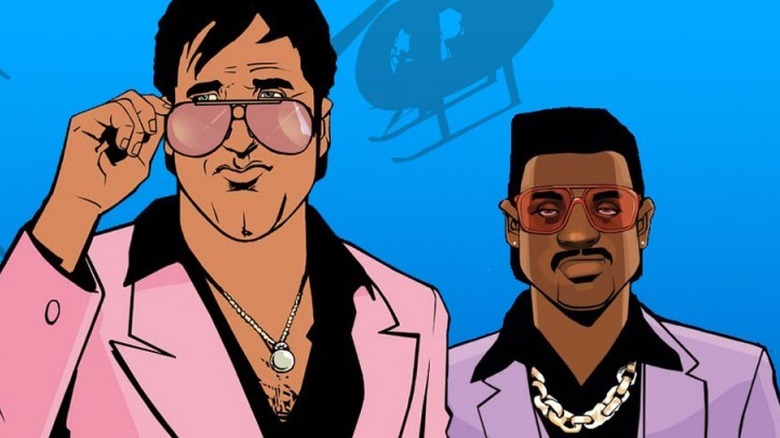 It has been a while since fans have received any updates regarding future entries in the Grand Theft Auto franchise. Now, fans are all buzzing about the news that Rockstar's parent company, Take-Two Interactive, has just renewed two web domains pertaining to the Grand Theft Auto brand. The domain renewals were spotted and shared by Reddit user Cmputerguy. The domain names that were renewed were "gtavicecityonline.com" and "gtavi.com," both of which are titles that should have GTA diehards speculating like mad.
Of course, it has been known for a while that Rockstar is actively pursuing the development of Grand Theft Auto 6. The domain will just need to be renewed from time to time, even as production continues. This insures that nobody will steal the domain out from under Rockstar. Although the confirmation of the domain renewal is certainly exciting, it doesn't necessarily mean that an official Grand Theft Auto 6 announcement is on its way. Because of this, it has also been pointed out by another Reddit user that the domain renewals may not mean anything in particular. As explained by Reddit user Maryoum, "Companies own all kinds of domain names just in case they need them and/or to protect their IP's [sic]."
Still, that doesn't change the fact that anything referring to Vice City will naturally excite GTA fans. That "gtavicecityonline.com" domain of course brings Grand Theft Auto: Vice City to mind. Vice City is still one of the most popular and well-regarded entries in the franchise. At the time of its launch, GameSpot called it "one of the most stylish and most enjoyable games ever released."
Rumors have abounded for quite some time that the next installment of the Grand Theft Auto series would feature a return to Vice City. These rumors picked up steam earlier this year when eagle-eyed fans spotted very GTA-esque artwork on the Instagram account of Stephen Bliss, a former senior artist for Rockstar Games. While Bliss denied any knowledge of the development of GTA 6, it certainly didn't do much to convince fans, especially since he later removed the pictures that had caused such an uproar.
Some fans have even speculated that the "VI" in GTA VI is more than a Roman numeral. One of the prevailing theories among fans is that Rockstar will try to brand the next GTA game with a clever title like Grand Theft Auto: VIce City. Considering how Resident Evil 8's title has been stylized as "Resident Evil: VIIIage," it's not entirely out of the question for a major sequel.
Even if it turns out that GTA 6 and the Vice City project are unrelated, there are still plenty of reasons to be excited. The inclusion of the word "online" in that Vice City domain is worth considering. Could this be an all-new GTA Online expansion on the horizon? Previous expansion to Grand Theft Auto Online have added casinos and new missions, but Rockstar might have something even bigger in store for fans. 
With expansions to the GTA Online map coming next year as part of the expanded and enhanced edition of GTA 5, maybe fans will see Vice City become a visitable location. After all, people have been somewhat lukewarm on the idea of GTA 5 being released yet again, but the presence of a fan favorite location could be just what the game needs to get people back on board. Perhaps GTA Online players will be able to catch up with the surviving characters from Grand Theft Auto: Vice City in the near future.
However, there is one catch that means that fans should take this news with a grain of salt. As pointed out by Metro, the "gtavicecityonline.com" domain was originally registered way back in 2009, which means it predates even the original release of Grand Theft Auto 5. In other words, it's sadly unlikely that the domain in question has anything to do with Rockstar's current projects already in development. It could be that Take-Two Interactive really is just trying to keep its hands on the domain in the event that it decides to do something with it. No matter how cool it would be, there's no guarantee that a return to Vice City is actually in the cards.
If it turns out that the Vice City return is just wishful thinking on the part of GTA fans, then at least there are still a few other things for GTA fans to be excited about. For instance, there are still rumors that the lead actors for GTA 5 recorded new mission dialogue for the next-gen version of the game. Not only that, but at least one actor has listed Grand Theft Auto 6 on his resume, which would imply that at least some work has been done on the sequel.
In fact, there are plenty of Grand Theft Auto 6 rumors surrounding the setting and characters to occupy fan's minds. As with all things related to future GTA entries, fans will simply have to wait for the official word from Rockstar.