GTA Voice Actors Tease GTA Online Return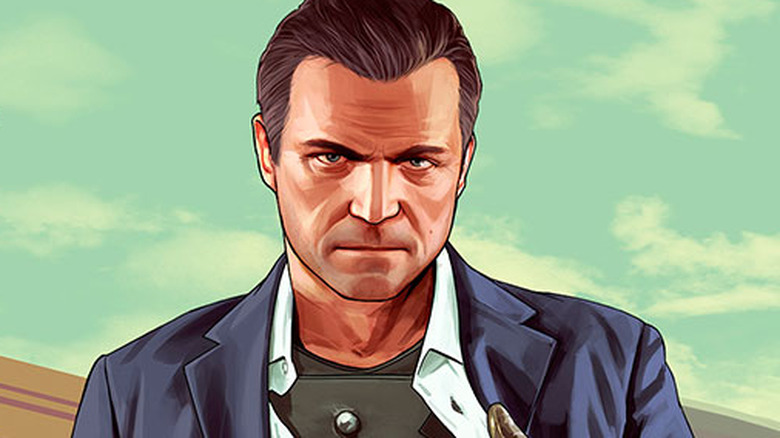 Grand Theft Auto 5 has become one of the best-selling video games of all time, and GTA Online has been a huge part of that success. Now Rockstar Games is poised to release an expanded and enhanced version of the game for next-gen consoles next year, launching first on the PlayStation 5. The new version of Grand Theft Auto 5 was announced during Sony's Future of Gaming presentation and the reception to the re-re-release has been mixed among fans. However, there seems to be a decent chance that Grand Theft Auto 5 fans could finally see the return of some of their favorite characters. Specifically, it appears as though we haven't seen the last of Michael De Santa and Franklin Clinton.
Ever since the announcement of the new expanded version of Grand Theft Auto Online, Rockstar has been teasing all kinds of new additions to the game. We already know that there will be some new content exclusive to the PlayStation 5, but that's not all. The map is definitely going to be expanded to take full advantage of the advancements that the next-gen consoles will offer, and Rockstar has said that GTA Online will be receiving an "entirely new location" as part of the game's biggest update ever. We don't know what this location will be, but there are already plenty of theories regarding the new content.
It's been rumored for quite some time that Rockstar was considering some type of return to Vice City in a future content update or GTA sequel. However, one fan on Reddit has pointed to a theory that seems to be the juiciest one yet.
A few months back, GTA 5 actors Shawn Foteno and Ned Luke (who played Franklin and Michael, respectively) did a livestream together on Instagram where they discussed their time working on the series and answered some fan questions. This livestream was notable for a moment in which Ned Luke called out people spreading rumors about Grand Theft Auto 6. At the time, he said not to believe any of the rumors coming out about GTA 6 and to just wait for Rockstar's confirmation.
However, there's another moment in the livestream that seems to have flown under everyone's radar. Thankfully, it has been shared to Reddit by user rockstarfan_101. 
At one point in the conversation, Fonteno mentioned that Rockstar was still focused on producing new content for Grand Theft Auto Online. He then gave Rockstar a shout-out and said "we're waiting to do our Online [roles]." 
Luke agreed with this and said he'd love to be the person handing out the new jobs during an upcoming heist. Fonteno replied, "I heard they had something coming up with us to do that, so, wait and see." 
Though Luke said he hadn't heard anything about this, it sure seems like Fonteno had been in some kind of contact with Rockstar to come back and record dialogue for upcoming GTA Online content. At the time, nobody was expecting the new version of Grand Theft Auto 5, so this little reference probably just slipped right past everyone's notice.
While some of the commenters in this Reddit thread seem to think the pair are just joking around, others aren't so sure. One user points out that it comes across like Ned Luke is trying to keep from spilling the beans, while Fonteno is too excited to keep it to himself.
It's unclear if this means Steven Ogg won't be returning as Trevor in this new content (if it actually ends up happening). However, it really doesn't seem like Rockstar would leave Trevor out of the fun. Sure, Trevor seems like he'd be the last guy you'd want to take serious orders from, but the character has become such an important part of GTA 5 that it's hard to imagine a reunion without him. Hopefully we'll hear some confirmation soon. However, given how good Rockstar has gotten when it comes to keeping information like this under wraps, we probably won't know until closer to the release of the expanded next-gen version of Grand Theft Auto 5. 
At least now, it looks like the newest iteration of GTA 5 will be worth the wait for hardcore fans. In addition to the possibility of the return of Michael and Franklin, recent leaks have seemed to point to other huge changes coming to GTA Online. It looks like the next-gen version will allow up to 64 players in one lobby, which sounds like a perfect recipe for video game chaos. On the downside, there's a chance that Rockstar may also charge full price for the game. Still, the idea of getting to reunite with GTA 5's cast nearly eight years later sounds like one heck of an incentive to buy the game all over again.