Ghost Of Tsushima: Legends Release - What We Know So Far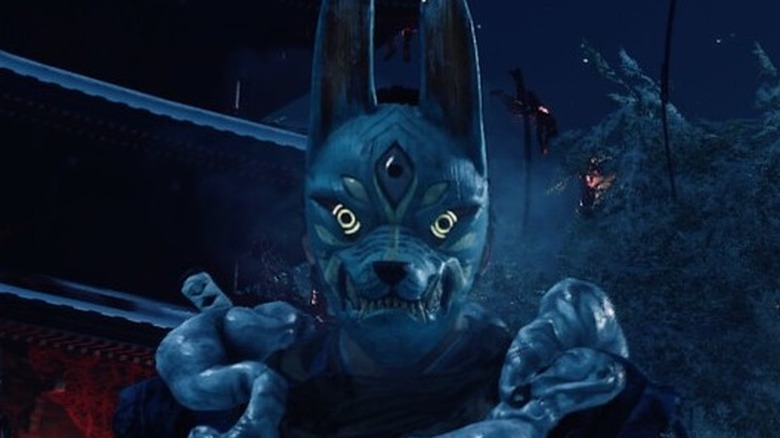 Sony Interactive Entertainment
Ghost of Tsushima has proven a record-breaking hit. It racked up sales after its July 17 release and immediately became 2020's fifth best-selling game in the U.S. to-date according to The NPD Group. As a thank you to its players, just a month after launch developer Sucker Punch announced a new co-op multiplayer mode called Ghost of Tsushima: Legends.
Advertisement
The action-focused Legends does not include Ghost of Tsushima's now-familiar samurai protagonist, Jin Sakai. Instead, it introduces a brand new element to the haunting, fantasy-based world Sucker Punch created. Locations and enemies draw inspiration from Japanese folklore and mythology, and Legends focuses on warriors straight out of Tsushima legend. This is good news for fans who aren't ready to leave behind Ghost of Tsushima's version of feudal Japan, complete with moral dilemmas, gory kills, restful haiku spots, and bamboo strikes.
Here's what we know about Ghost of Tsushima: Legends so far.
What is the release date for Ghost of Tsushima: Legends?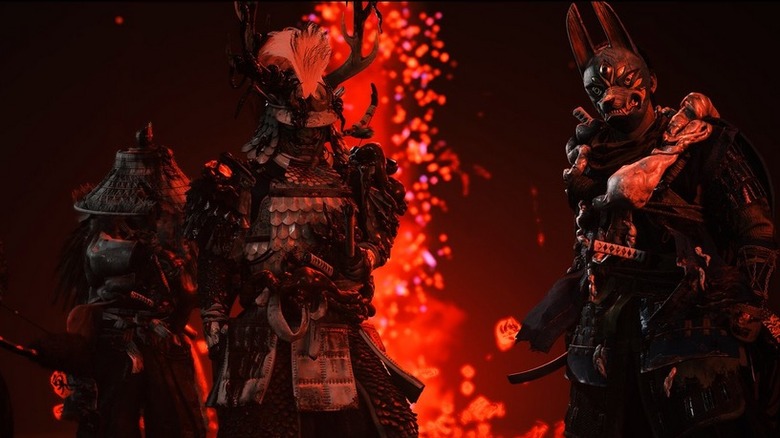 Sony Interactive Entertainment
According to the reveal on the PlayStation blog, Ghost of Tsushima will arrive sometime in Fall 2020. While Sucker Punch senior game designer Darren Bridges had a lot to say about the mode, he declined to narrow down the launch window.
Advertisement
There's no additional information about a time frame for the release. The Aug. 17 announcement caught many by surprise, and speculation continues to build throughout the industry. Many players have yet to finish the original single-player game, so the impending addition of free DLC has sparked a resurgence in excitement. As reported by IGN, Legends also will not include microtransactions, with all elements unlocked in-game.
Given Ghost of Tsushima's PlayStation 4 exclusive status, only PS4 players who have purchased the base game will have access to Legends.
Is there a trailer for Ghost of Tsushima: Legends?
Sucker Punch offered up a short and cinematic Announcement Trailer for Ghost of Tsushima: Legends, first showing some scenes recognizable from the main game. The developers then provided a glimpse of what looks like a new realm and the forms of four figures who represent the new character classes in the co-op multiplayer mode.
Advertisement
According to Bridges, the new character classes include Samurai, Hunter, Ronin, and Assassin. Naturally, each class offers different abilities, and players can choose which one they wish to embody. Sucker Punch intends to reveal more details about these options at a later date. The Announcement Trailer certainly whets the appetite for more Ghost of Tsushima, but gamers are already clamoring for additional information. Fortunately, we do know a little bit about what's in store with the gameplay.
What is the gameplay like in Ghost of Tsushima: Legends?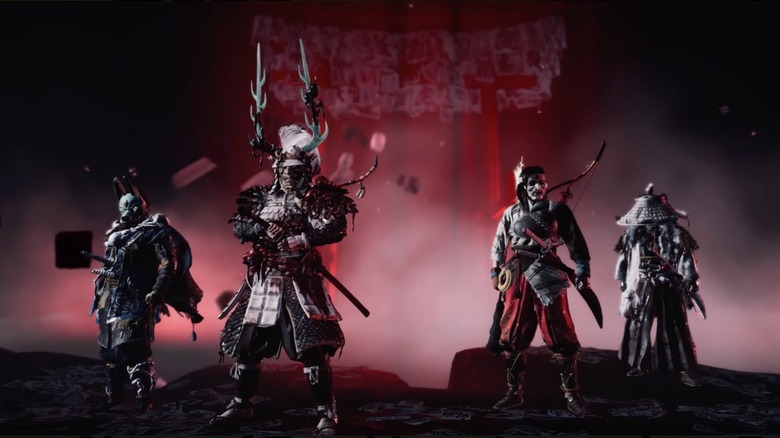 Sony Interactive Entertainment
Players can load into Ghost of Tsushima: Legends with their friends or use online matchmaking to take on 2-4 player missions. You experience different missions based on how many people you want to include. With two players, you can play a series of Story missions that get harder as you go, building upon the foundation of combat you learned in the original game. However, this time, you'll experience "magical twists that often require careful synchronization with your partner," Bridges noted.
Advertisement
If you decide to take on a four-player game, you'll encounter wave-based Survival missions and fight tough enemies, such as Oni with supernatural abilities. Once you' beat all these missions, you can attempt a four-player Raid expected to launch sometime after Legends goes live. The Raid takes you and your team to a new realm to challenge "a brutal, terrifying enemy."
While Sucker Punch hasn't established much, Ghost of Tsushima: Legends certainly gives players something to look forward to once Fall 2020 rolls around.