Why DC Fans Can't Wait For August 22nd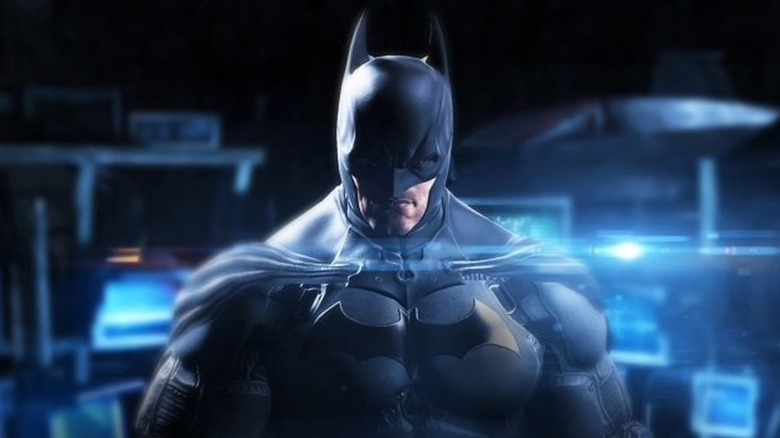 It looks as though gamers who are attached to DC Comics characters will have quite a bit to look forward to in the very near future. DC Comics have revealed that two long-awaited video games will be announced next weekend. Not only that, but DC has also officially revealed the true title for one of its most anticipated games.
Last week, Rocksteady Games shocked and delighted fans by revealing a teaser poster for its next game. The poster featured an image of DC Comics hero Superman with crosshairs over his head that bore the words "Suicide Squad." This seemed to confirm once and for all that the leaks concerning a Suicide Squad game in which the titular team battled the Justice League were true. Rocksteady also announced that the game would be officially revealed at DC's upcoming FanDome event on August 22.
Now DC Comics has released the full schedule for DC FanDome over at its official website. Users simply have to create an account and log in to see all of the panels that are coming up, including looks at some of the comics and movies that are being released in the near future. If you don't feel like going through the trouble of signing up, then here's the scoop (via IGN). 
First up is the big news surrounding Rocksteady's new game. The DC FanDome schedule refers to the game specifically by the title of Suicide Squad: Kill the Justice League. This confirms that the titular baddies will indeed be sent after more than just the Man of Steel. The description for the Rocksteady Studios panel reads, "Will Arnett hosts the highly anticipated video game reveal from Rocksteady Studios, creators of the Batman: Arkham franchise." Considering the fact that Arnett himself voiced the Dark Knight in The LEGO Batman Movie, his presence at FanDome feels particularly appropriate.
However, it appears that WB Montreal will also be present for DC FanDome. The studio behind Batman: Arkham Origins will be giving fans a look at its next DC Comics project, which has not been named on the schedule. All that is said in the description for this particular panel is, "Gamers! You won't want to miss this first look at an exciting new game, and Q&A with its developers."
WB Montreal has been teasing the existence of some kind of Batman game being in development for months now. Back in January, the company began posting cryptic symbols and messages featuring the phrase "Capture the Knight." This led to many people believing that not only would Batman be in grave danger in the next game, but that DC's ancient Court of Owls would be the enemies of the story. Shortly after these symbols began appearing, an info leak claimed that the next Batman game would be a full reboot of the series, giving WB Montreal the freedom to start Batman's legend from scratch following the conclusion of the Batman: Arkham series. The leak seemed even more legit when the leaker's Twitter account was apparently deleted shortly after sharing this information.
However, the same leaks that seemed to confirm Rocksteady's Suicide Squad game also pointed at some kind of project bearing the title Gotham Knights. That title would seem to indicate a focus on characters outside of just Batman, perhaps even making some of his sidekicks playable. It is unclear if this is the same project as WB Montreal's Batman game, but it wouldn't be too much of a stretch to assume that they're related in some way. 
In addition to the video game and movie panels, there are a few different virtual channels available during DC FanDome. One will act as a virtual theater, screening different movies and shows produced by the company. Another will be displaying fan art and cosplay submitted by fans from all over the world. In other words, it's a celebration of all things DC that fans probably won't want to miss.
The fact that FanDome is looking to be such a content-filled event will hopefully come as a relief for many fans who were concerned by recent shakeups at the company. Earlier this week, it was reported that DC Comics suffered a huge round of layoffs. Not only that, but numerous titles have just been cancelled at the company, which is sure to come as a disappointment to fans. Hopefully the company will address these recent changes during FanDome and reassure fans that everything is going to be okay at the home of the Justice League. Well, at least until the Suicide Squad comes for them in Rocksteady's latest game.