Sony Has Apologized About The PS5 Already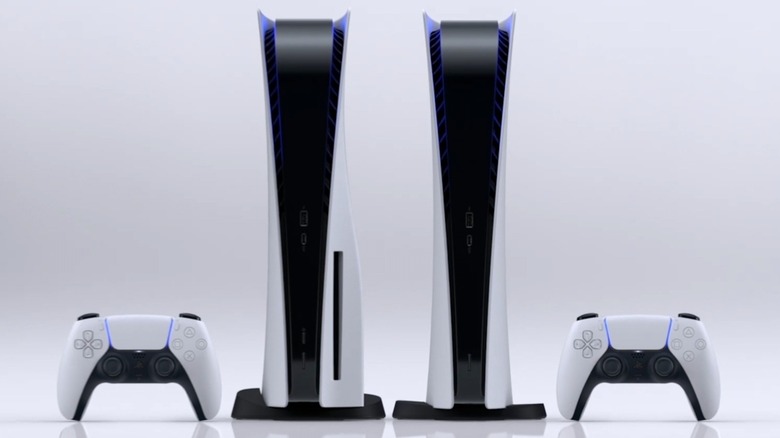 The release of the PlayStation 5 has already been a stressful affair, and the system won't even be officially available for nearly another two full months. While fans continue to scramble for their chance at placing a preorder for the upcoming console, Sony has issued an apology for the difficulties currently faced by gamers. 
The PlayStation 5 and PS5 Digital Edition were both announced with a release date of Nov. 12, 2020, and preorders went live immediately following that announcement. While fans were ecstatic to finally be able to order one of the systems, that excitement quickly turned to frustration. Preorders for the PlayStation 5 sold out everywhere within minutes, leaving even the quickest customers without a preorder for the system.
Even worse, some fans who managed to place their preorders have learned that the high demand for the PlayStation 5 has led to product shortages across the board. Some people are even getting emails from Amazon stating that they may not receive their preordered PlayStation 5 until sometime after launch day. 
Needless to say, this has led to fans being extremely disappointed in how Sony chose to roll out the preorders for the PlayStation 5. Sony also apparently knows how badly it bungled this situation, which led to an apology from the company via social media.
"Let's be honest: PS5 preorders could have been a lot smoother," tweeted PlayStation. "We truly apologize for that."
While it is obviously nice to see an apology from PlayStation, this may not be quite enough for many fans. The real question here is how PlayStation plans to move forward from this fiasco. An apology is one thing, but people will obviously want to know if it's even possible to get a PS5 at this point. Luckily, it seems that there is some kind of plan in place from Sony.
PlayStation's tweet continued, "Over the next few days, we will release more PS5 consoles for preorder – retailers will share more details. And more PS5s will be available through the end of the year."
This is great news for a variety of reasons. It was previously reported that the production run of the PS5 had been shortened by roughly 4 million units. While this means that the PS5 will probably have a limited initial run, it doesn't mean that all of the units that have been made have already been sold. It seems that Sony is already working in allocating more preorder units to major retailers. On the downside, it looks as though Sony is leaving further preorder announcements to the discretion of those retailers. This means that anyone hoping to still snag a preorder may want to continue watching various sites like a hawk, just in case those preorders suddenly pop up somewhere like Target or Best Buy. Still, it's reassuring to know that there will be more PS5 preorders made available in the very near future.
The last part of PlayStation's apology sounds very promising, as well. It sounds like Sony wants people to know that they won't miss out on a PS5 in 2020 if they didn't manage to get in a preorder. It does appear as though preordering a console is the only way to ensure that one arrives on launch day (although that isn't even a sure thing any longer). However, folks who don't mind picking one up after the Nov. 12 release date will more than likely get their chance before the end of December rolls around.
The apology from Sony has seemingly gone a long way toward easing the frustrations of many PlayStation fans. Some people have commended Sony on its willingness to own up to the issue, rather than staying silent. Fans have also expressed that their disappointment in how preorders were handled won't stop them from trying to purchase a PS5 on launch day, provided they can be found on store shelves. Others don't seem to be placing the blame on Sony, but rather on some of the retailers who may have jumped the gun on making preorders available, which may have contributed to the mad dash among fans.
Overall, it seems as though Sony is making a valiant effort to try to smooth things over with fans after this preorder debacle. If you missed out on the first round of preorders, it seems as though there will be more available after launch day. In the meantime, there are a few other ways you can get your hands on a preorder before release. As frustrating as the first week of preorders has been, it's good to know that fans have options available to them, particularly with the console's release date getting close.