Ghost Of Tsushima: Legends Character Classes Explained
Sony Interactive Entertainment
Fans of Ghost of Tsushima were surprised – but in a good way — when developer Sucker Punch Productions announced just a month after its July 2020 release that it was adding a free, online cooperative multiplayer mode to the open-world action game as a thank you to players that helped make it a critical and record-breaking hit. At the time, the company revealed some basics about how the new mode would work but offered very little information on the character classes that would be included. However, on Oct. 5, a PlayStation Blog post was published explaining a bit more about these new classes. 
The blog post, from Sucker Punch's senior game designer Darren Bridges, also revealed that fans could expect Version 1.1 of Ghost of Tsushima: Legends on Oct. 16, so players can experience the characters for themselves now. You can access the new mode either through the title or pause menu, by accepting a PlayStation Network invitation from a friend, or in-game by talking to a character named Gyozen the Storyteller. 
After you go through a tutorial, you'll pick which class to unlock first. As you rank up, you'll be able to unlock the other classes. Each class features a unique ability and can unlock an alternate ability through progression. You'll also be able to earn ranged weapons along with class-specific Charms.
Here's what Sucker Punch has revealed about Ghost of Tsushima: Legends' four classes.
Samurai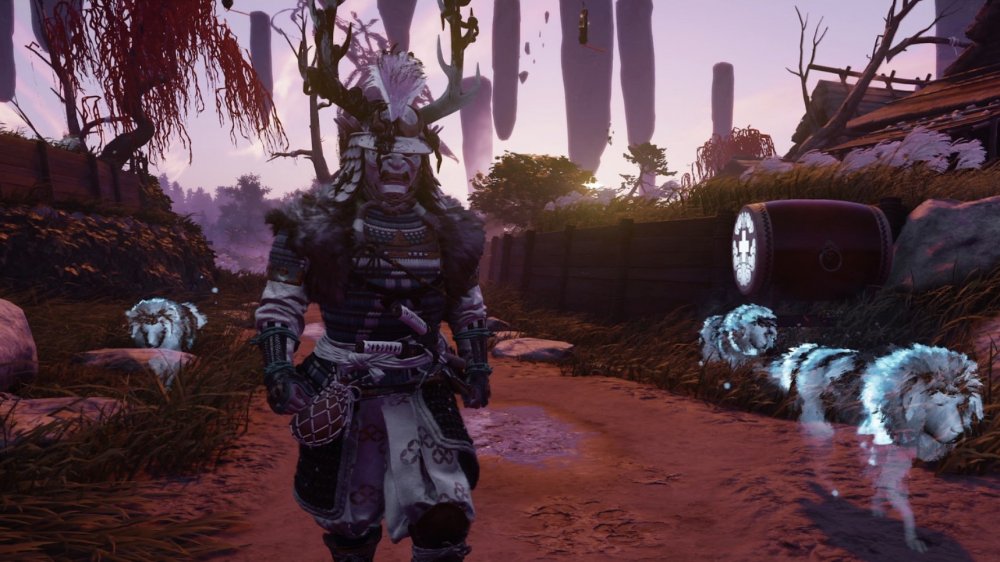 Sony Interactive Entertainment
The classes in Ghost of Tsushima: Legends are all said to be based upon warriors built into legends by the stories told in the world. Each one seems to have qualities that protagonist Jin Sakai displayed in the game, but naturally the Samurai class may seem most familiar to those who've done the game's single-player campaign. Players who choose this character class "can run straight toward combat and stay there," according to Bridges, slashing at hordes of enemies without losing health. Samurai can use the Hachiman's Fury ultimate attack to unleash a flurry of strikes against their opponents.

Assassin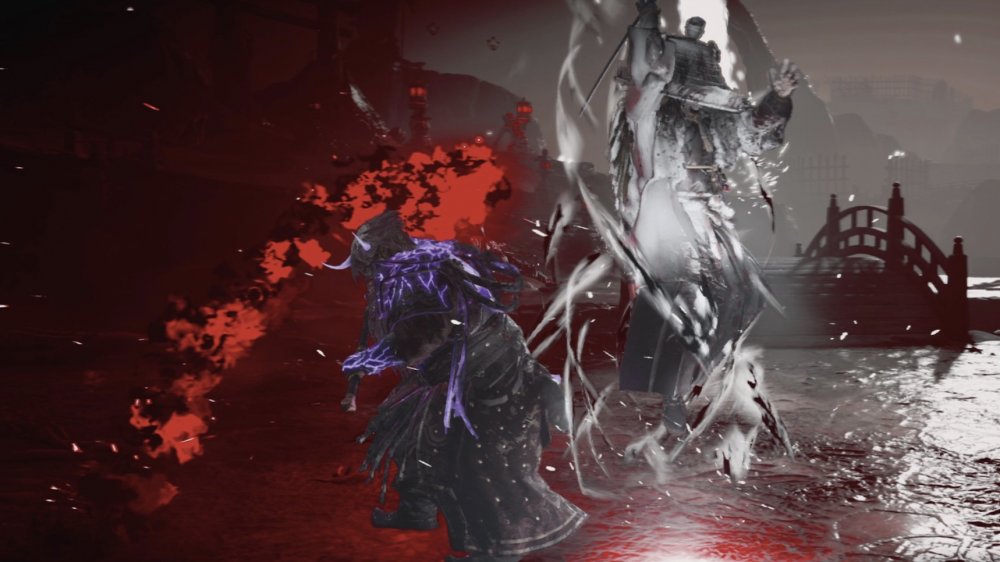 Sony Interactive Entertainment
Like the Samurai, Assassins have the ability to do a lot of damage quickly. The Assassin's ultimate attack is called the Shadow Strike, and it lets your character teleport across the field of battle to strike directly at your foes. Also, the Assassin gets some intimidating masks to wear, so that adds to the appeal of this class. Along with the Samurai, this class looks like it will mete out damage per second, making it a good choice for action-oriented adventures in Ghosts of Tsushima: Legends.
Hunter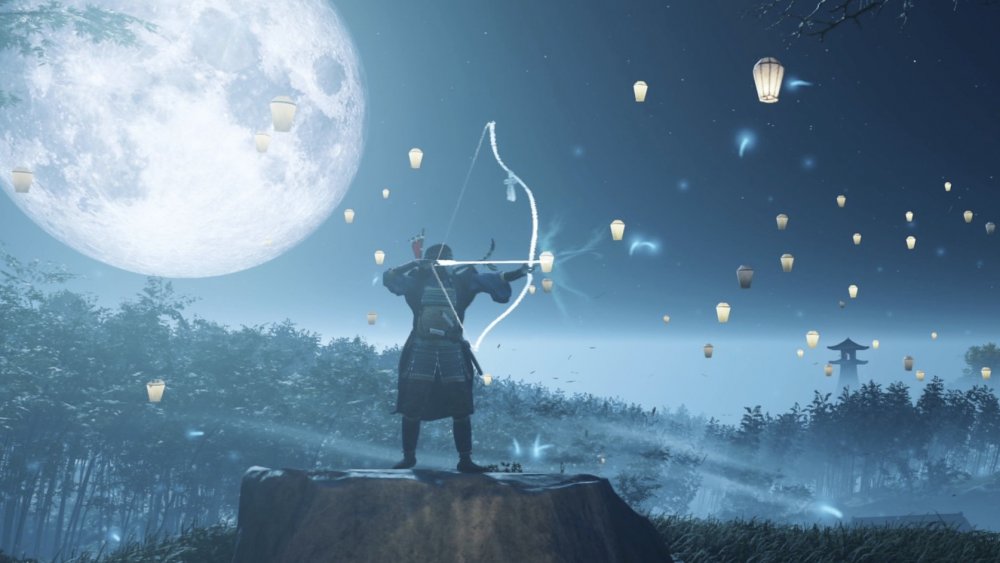 Sony Interactive Entertainment
The Hunter has a snipe attack and can stay hidden while an attack is unleashed. This character class gets explosive arrows and an Eye of Uchitsune ultimate attack, which releases multiple arrows at once. The Hunter appears to be good at a distance, providing support with his longbow. Just note: the missions in Ghosts of Tsushima: Legends are designed for two to four players, so you're going to have to choose your contingent of classes strategically. This class might complement the Assassin and the Samurai quite well, but you probably won't benefit as much from two or three of these in your party.
Ronin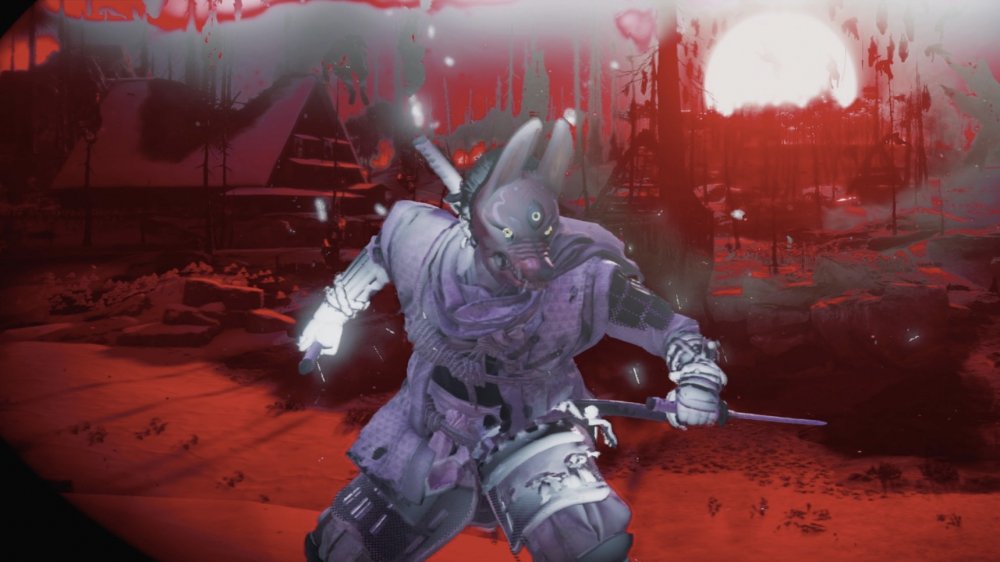 Sony Interactive Entertainment
Your group may need the Ronin's healing powers, which this class offers through the Breath of Izanami ultimate ability. The Ronin also gets an animal companion. Sucker Punch assured fans that the Spirit Dog is pettable, which is even better. Again, this isn't a character you're going to want several of at the expense of other classes, but looks like it will offer excellent support with potential weapons such as a Half Bow, Wind Katana and Smoke Bomb. Since you can mix classes however you like, make sure to have one along if you're doing a four-player mission.