How Sony Is Turning Its Back On PlayStation's Biggest Fans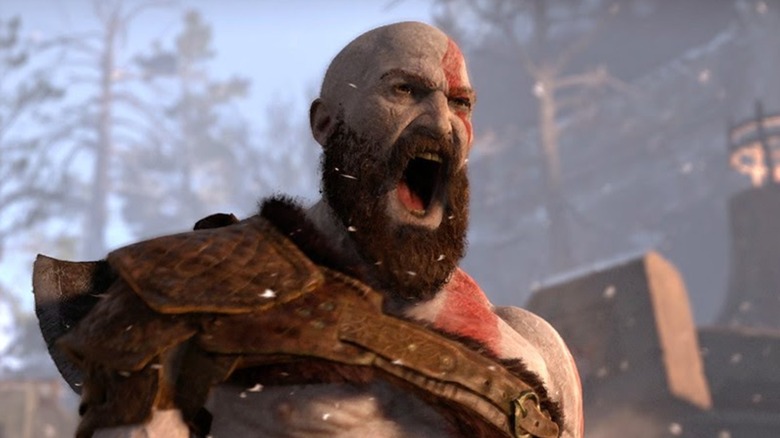 The PlayStation 5 hasn't arrived just yet, but there's a chance one of the console's perks could generate a little controversy with PlayStation fans. This is still a bit up in the air, as Sony could change its policy. But if you're a PlayStation 4 owner and you already subscribe to PlayStation Plus, your subscription may end up paying for something you could feasibly have access to, but won't.
It all revolves around PlayStation Plus Collection, a library of past PS4 games Sony has assembled for those jumping to the PS5.
PlayStation Plus Collection is an admission of sorts by Sony — either some players may not have played all of the PS4's biggest hits, or they might have spent the last generation on the Xbox side. PlayStation Plus Collection, then, is a way for these players to "catch up," in a sense. They can check out titles like God of War and Bloodborne on their PlayStation 5 consoles via PlayStation Plus and backward compatibility.
All in all, PlayStation Plus Collection will house somewhere in the neighborhood of 18 titles. That's nothing to sneeze at.
But PlayStation Plus Collection appears to be leaving a very sizable coalition of PlayStation gamers out in the cold: those who don't buy a PS5 right away, or those who want one but can't find one. It seems these players will continue playing on PlayStation 4, yet won't get access to this catalog of PS4 titles.
You might understand why Sony is doing this from the business side of things. If Sony keeps this perk exclusive to the PS5, it might incentivize more players to upgrade. The problem is that many who want to upgrade won't be able to due to stock shortages. The PS5 is expected to be a hot seller this holiday season, and that could make Sony's new machine very hard to find.
It's also tough to ignore the economic realities of the moment. A global pandemic continues to rage on and many are out of work. Buying a new console might not be in the cards for some, yet if these players choose to remain on PlayStation 4, their PlayStation Plus subscription fees will be supporting a library of PS4 titles they'll need a PS5 to play.
Sony seemed quite clear about PlayStation Plus Collection being a PS5-only feature. Push Square confirmed this, writing, "PlayStation Plus Collection is a membership benefit only for PS5." If you're someone who will be sticking to your PlayStation 4 — at least for the next few weeks or months — it sure looks like Sony is ready to keep trucking on without you.
As mentioned, though, there is a chance Sony could take another look at the situation and decide to bring PlayStation Plus Collection to the PS4, as well. From a technical standpoint, it seems like something the company could do without a lot of extra hassle. Such a move might help satiate that insanely large PS4 player base until these gamers are able to secure a PS5 for themselves.
Diving a little deeper, it's not as though Sony is keeping everything else PS5 exclusive, right?
When the PlayStation 5 launches next month, one of its flagship titles will be Spider-Man: Miles Morales, a spin-off of 2018's Spider-Man. This game will also come to PlayStation 4, presumably because a lot of people own PlayStation 4s. The same goes for Sackboy: A Big Adventure and the highly anticipated Bugsnax. Both of these PS5 launch games will also appear on PS4.
A slew of third-party PS5 games will be released across generations, too. That means you can expect to see titles like Assassin's Creed: Valhalla, Watch Dogs: Legion, and Call of Duty: Black Ops — Cold War on both PS4 and PS5.
Sony is keeping a few titles exclusive to the PS5, such as Astro's Playroom, Destruction AllStars, and Demon's Souls. The vast majority of the PlayStation 5's launch lineup, however, will be playable on PS4. When you take that into account, perhaps Sony is keeping the PlayStation Plus Collection on PS5 to help the console stand out a little more.
The PlayStation 5 launches on Nov. 12, 2020 with all of the games mentioned previously and more. The PlayStation Plus Collection will also go live on that date. PS5 pre-orders have been tough to come by, though there's a chance Sony could replenish its stock at some point in the next few weeks. If you end up playing on your PS4 a little longer than you'd hoped to, however, it doesn't look like PlayStation Plus Collection is a perk you'll get to enjoy.