This Series X Feature Is Still Unacceptable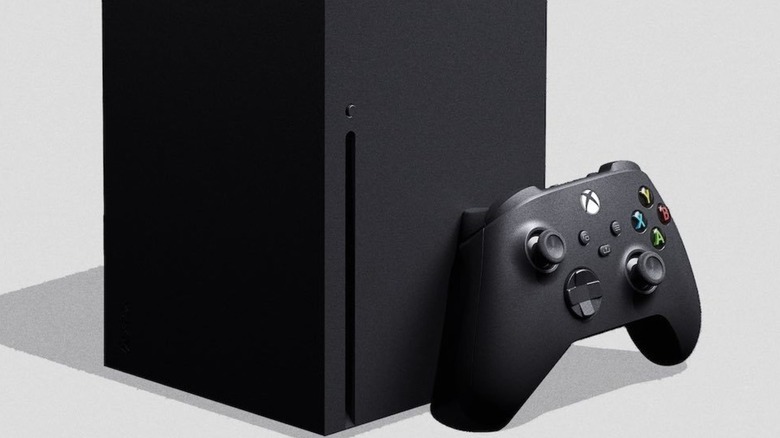 Microsoft
With the Xbox Series X and Series S now on store shelves, many will be drawing comparisons to previous Xbox consoles and console iterations in terms of hardware specs and features. Upon examination, like the Xbox consoles that came before it, the Series X and Series S fall short when it comes to playing DVDs and Blu-Ray discs.
Advertisement
Since the first Xbox's inception in 2001, each Xbox console has had the ability to play DVDs via the console's disc drive, with the ability to play Blu-Ray discs only added in 2013 with the Xbox One. However, to play Blu-Rays on the Xbox One, players had to download a separate Blu-ray Player app. This was a minor inconvenience and altogether confusing as well.
Some may have expected Microsoft to fine-tune this feature on the Xbox Series X and S. Sadly, reviews from publications like TheGamer have revealed that the issue persists, as the console uses the same Blu-Ray Player app featured on the Xbox One. The app appears to be mostly identical to the Xbox One iteration of the app, albeit with better performance and less latency, which makes sense given the more powerful hardware of the Xbox Series X. Yet, the Blu-Ray Player UI's design remains a frustration for those on the Xbox bandwagon.
Advertisement
However, this is one among several issues with the console, which has otherwise received positive marks from critics. As is the case with many other console launches, the Xbox Series X launch is causing an uproar. This is due partially to a short supply of consoles, as detailed by a Twitter user describing a shortage of consoles at a Walmart from which they purchased a Series X. Furthermore, many scalpers on Ebay are selling the console at prices 300% above their initial selling point at nearly £2000.
One of the console's biggest issues is that there aren't any first-party exclusives available for it. Halo Infinite has been delayed into 2021, although that hasn't stopped Xbox from using it to sell the new console. While the Series X and S are backward compatible with almost all Xbox One games, as well as select Xbox and Xbox 360 games, the library lacking exclusives may be one of the console's biggest hindrances going into 2021.
Outside of these criticisms, the Series X and S have been received fairly well all-around, with many praising it for its promising hardware that could impress many gamers in years to come. The Series X and S feature faster load times than the Xbox One, as well as hardware for steadier frame rates and less latency. For instance, Gears 5 has been substantially upgraded from its 2019 release with higher frame rates in both single-player and multiplayer modes.
Advertisement