A Next-Gen Winner Appears To Emerge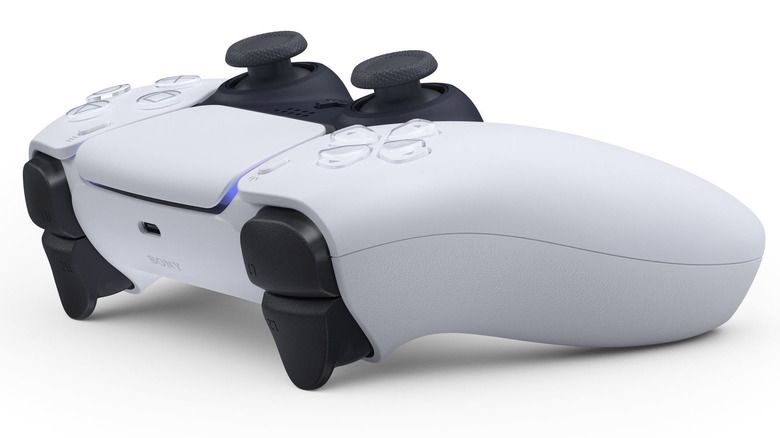 Sony
The new console generation is officially underway. The PlayStation 5 and Xbox Series X|S have made their way to customer's homes (well, at least the lucky pre-orders did), and people are settling in to see what the new systems have in store. Microsoft has not released any current sales numbers for the Xbox Series X, but the company has revealed that the new system had the biggest launch in Xbox history. However, that may not mean that the Series X is the winner of the console war.
According to recent research from Forbes' Paul Tassi, more gamers seem to be interested in the PlayStation 5 and PS5 Digital Edition than they are in the Series X or Series S. Tassi discovered this fact through diving into Google search results from the past month. According to Tassi, the only time that the Series X seemed to generate more interest than the PS5 was on the console's actual launch day, which lines up pretty well with the news of the system's successful launch. Overall, however, Tassi found that "interest in PS5 appears to be 2-3 times more than Xbox Series X."
Tassi was also able to break these numbers down by particular regions. He found that California was by far the state most interested in the PS5, with 76% of console searches being focused on that system. On the other hand, only 22% of searches in California were for the Series X, and a paltry 2% were for the Series S. Tassi also found interest in the PS5 to be higher pretty much all over the world, with the one exception being Mexico, which favored the Series X in Google searches.
Tassi's findings feel reminiscent of market analysis research that came out back in September. Research firm Ampere Analysis seemed to predict terrible news for the Xbox Series X's lifetime sales. Ampere Analysis projected that, before the end of 2020, the PlayStation 5 would sell over a million more units than the Xbox Series X and Series S combined. Furthermore, the firm expected the PS5 to maintain that sales lead throughout this new console generation, possibly outselling the Xbox consoles by more than 20 million units by the end of 2024.
The PS5 has several advantages over the Xbox Series X, which may sway gamers over to the new console. Then again, it has been argued that the Series X has just as many advantages over the PS5. Ultimately, it may come down to a matter of personal preference. In this regard, at least according to Forbes' report, the PS5 seems to be a clear early victor.