The Epic Games Store Has A Treat For RPG Fans This December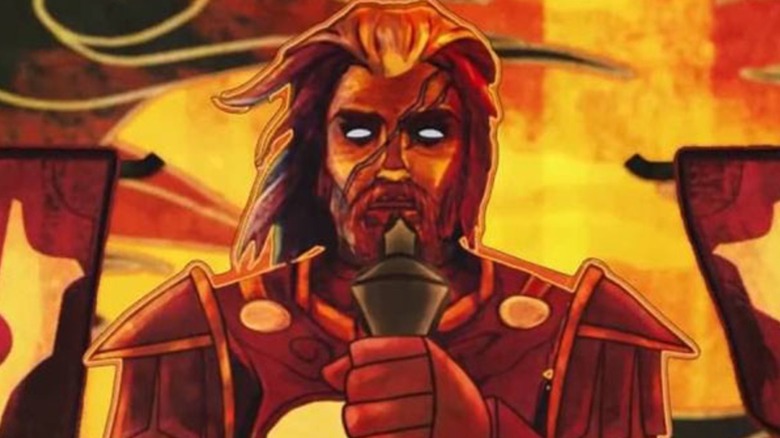 Paradox Interactive
The holidays are upon us and Epic Games is celebrating with two free titles from Obsidian that RPG fans are sure to enjoy. From December 10, both Pillars of Eternity: Definitive Edition and Tyranny: Gold Edition will be free on the Epic Games Store until December 17. Both titles' substantial DLC will also be included in the download, meaning now is one of the best times to get your hands on these games.
Pillars of Eternity first launched in 2015 for PC after crowd-funding an astounding $3,986,929 for the title. Ever since its release, the game has received many expansions and has had definitive editions ported over to consoles like the PlayStation 4, Xbox One, and the Nintendo Switch. Pillars of Eternity is an isometric RPG where players can recruit allies to help them fight monsters and explore the game's vast regions. The title has been well-received by critics and is known for its stellar writing and deep decision making mechanics. A sequel to the game, Pillars of Eternity II: Deadfire, was released in 2018 and was recently ported over to consoles this year.
Obsidian's Tyranny was released in 2016 exclusively for PC, and has stayed that way since. Players take on the role of a tyrannical ruler's lackey, forcing them to make morally ambiguous decisions that will affect the game's story. The title is also an isometric RPG whose combat is based on Dungeons & Dragons. When playing Tyranny, players will have to choose whether or not they want to uphold the oppressive system in place, or completely dismantle it.
Obsidian is known for reinventing the RPG genre and working on critically acclaimed titles like Fallout: New Vegas and South Park: The Stick of Truth. The company hasn't stopped pumping out games either. Just last year, Obsidian released The Outer Worlds, a space-themed RPG where players explore new worlds in search of new civilizations. Much like Obsidian's previous titles, this game also emphasizes player choice and has incredibly deep writing. Additionally, Obsidian is gearing up to release Avowed, a fantasy RPG title that takes place in the same world as Pillars of Eternity. There is no known release date for this title, but it's set to hit the Xbox Series X first, after Microsoft acquired the company in 2018.
The Epic Games store is known for constantly rolling out great deals on games. If these two isometric RPG titles aren't what you're looking for, Cave Story+, a Metroidvania platformer, is currently up for grabs until December 10.