Every Winner From The Game Awards
The Game Awards 2020, one of the biggest nights in the gaming industry, has finally concluded. Winners were named in more than 30 categories, while more than a dozen developers shared sneak peeks at upcoming game releases and updates. Some of the night's highlights included a trailer for the new Dragon Age game, a look at Fall Guys Season 3, and a sneak peek at the brand new map in Among Us. Plus, viewers got to see the first look at some awesome upcoming titles, such as Evil West and It Takes Two. Xbox also finally revealed the project that its newest studio, The Initiative, has been working on: Perfect Dark.
This year's Game Awards was a bit different from previous years. Due to COVID-19 safety measures, the show was livestreamed from three different studios in London, Tokyo, and Los Angeles, and all of the nominees attended via video call. Still, it turned out to be quite the epic evening. 
Here are all of The Game Awards 2020's winners.
Awards for video games
Best Game Direction — The Last of Us Part 2
Most Anticipated Game — Elden Ring
Best Narrative — The Last of Us Part 2
Best Score and Music – Final Fantasy 7 Remake
Audio Design — The Last of Us Part 2
Best Performance — Laura Bailey as Abby, The Last of Us Part 2
Games for Impact — Tell Me Why
Best Ongoing Game — No Man's Sky
Best Indie Game — Hades
Best Debut Indie Game — Phasmophobia
Best Mobile Game — Among Us
Best VR/AR Game — Half-Life: Alyx
Best Action Game — Hades
Best Action/Adventure Game – The Last of Us Part 2
Best RPG – Final Fantasy 7 Remake
Best Fighting Game — Mortal Kombat 11 Ultimate
Best Family Game – Animal Crossing: New Horizons
Best Sim/Strategy Game – Microsoft Flight Simulator
Best Sports/Racing Game — Tony Hawk's Pro Skater 1+2
Best Multiplayer Game — Among Us
Community Support — Fall Guys: Ultimate Knockout
Innovation in Accessibility — The Last of Us Part 2
Awards for content creation/esports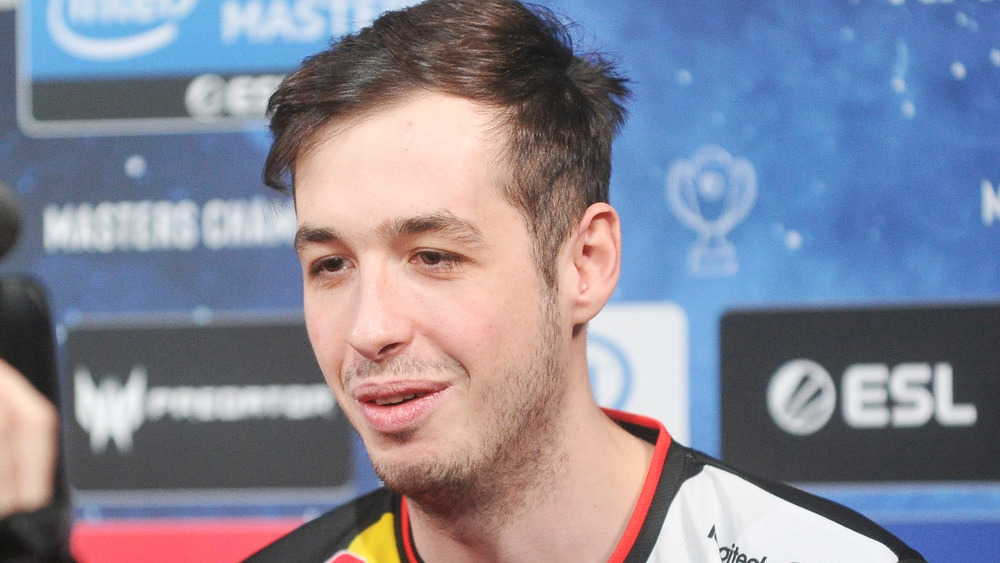 Pressfocus/mb Media/Getty Images
Content Creator of the Year — Valkyrae
Best Esports Athlete — Heo "Showmaker" Su
Best Esports Coach — Danny "Zonic" Sorensen
Best Esports Event — League of Legends World Championship 2020
Best Esports Game — League of Legends
Best Esports Host — Eefje "Sjokz" Depoortere
Best Esports Team — G2 Esports
Game of the Year
After a very successful night for Naughty Dog, The Last of Us Part 2 received one final accolade: the Game of the Year award. The PlayStation 4 exclusive, which was released back in June, went up against Hades, Animal Crossing: New Horizons, The Ghost of Tsushima, Doom Eternal, and Final Fantasy 7 Remake for the coveted title.
Back when it was first released, TLOU 2 was met with controversy and mixed reviews as some players believed that the game included "LGBTQ propoganda." Still, its controversies are just about its only measurable flaw, since TLOU 2 otherwise received rave reviews regarding its touching story and state-of-the-art graphics. Plus, Naughty Dog took TLOU 2's finale in a completely different direction than what fans had expected, which made it a huge conversation topic within the gaming industry and among players. TLOU 2 pushed the boundaries of the action/adventure genre, and that definitely played a role in its Game of the Year win.