The Reason Players Have Had To Wait So Long For Among Us Updates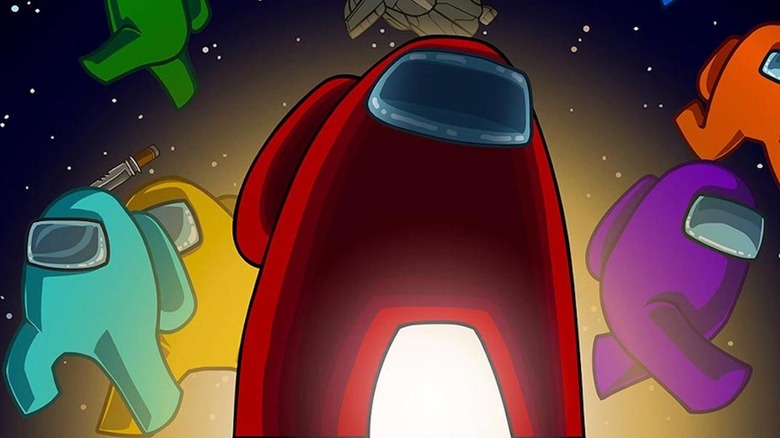 Innersloth
The team behind the unexpected multiplayer hit Among Us has gone through some big behind-the-scenes changes to keep the popular game running for the long haul, according to a hefty dev blog post from the Innersloth studio on Tuesday, Jan. 19. Innersloth dropped the news update that goes into more detail as to why things have taken so long for the team, as well as some big updates for the game and what fans can look forward to next.
The unexpected success of the "social deduction" game Among Us meant that the team at Innersloth needed to switch gears and refocus its attention on a game that they thought they were already done with, writes Victoria Tran, whose recent hire brings the Innersloth team roster to four. The team needed to set itself up to "more sustainably to work on the game."
"Among Us gained incredible traction pretty late into 2020 that we weren't expecting, and that meant A LOT of change for us," she writes. "We had to spend 2 months just restructuring, figuring out new processes, and getting external partners to help us manage on board."
Adding more platforms like Nintendo Switch and Xbox (the latter coming in early 2021) to the game also required more hoops for the team to jump through, not to mention various other items outside of the team's control, such as legal issues, Tran says. "It's all behind the scenes work, and while it meant time away from the game, it'll make it easier for current and future us to develop the game better."
In addition to herself, Tran says that Innersloth, based in Redmond, Washington, is also looking at adding some more crewmates, but that the process takes time if it's going to be done right.
"Adding more people doesn't automatically make development go faster — it slows it down and can cause a ton of issues if we don't do it properly," she says. "Hiring, training, onboarding, possible interpersonal disputes, artistic differences, code legibility, legal/privacy concerns, and an infinite number of other problems can arise. We never expected all of this to happen (thank you!!!), so we're taking it slow and steady to make sure we can keep sending good things your way."
In addition to the background details, Tran also writes that Among Us fans can look forward to an update in early 2021 that includes the much-anticipated "Airship" map, with new costumes, options to choose which room you start in, and the ability to climb up and down ladders.
Tran writes that the devs plan to be more transparent about future plans and updates starting in 2021 with a "public roadmap." "It won't have dates until we know we can hit them, but it'll be a place to find out what to look forward to first! More on that soon," she says.
There were originally plans for a sequel, as well as map creation, but the developers cancelled them in favor of focusing on making the first game even better. 
We're only skimming the surface. There's even more on the dev blog, and we highly recommend fans check it out.