Things Are Getting Worse For PS5 Controller Drift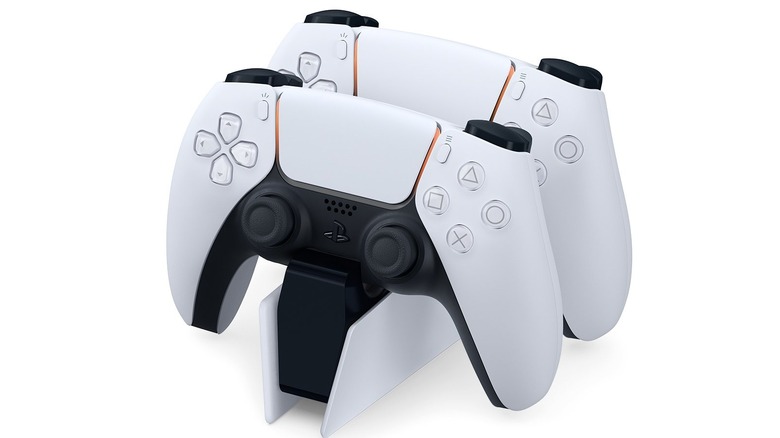 They say every rose has its thorn, and in the world of gaming, that translates roughly to "every successful console has controller defects." This seems especially true, given some recent news for the PS5. As successful as the launch of the PS5 was out of the gate, it hasn't been without issues, so much so that there's a potential lawsuit in the works due to analog stick drift. Even though the console's release already made history, the fact that the controller is causing issues could put a damper on the hype surrounding the PS5.
Some multi-system gamers might feel like they're having déjà vu reading this. Due to controller connectivity issues, the Xbox Series X has had similar legal problems. On top of that, the notorious Joy-Con analog stick drift issue has led to multiple lawsuits against Nintendo. Players will not settle for lackluster controller functionality, and they're making it clear by taking collective legal action.
According to IGN, one of the same firms that filed a Switch drift-related class-action lawsuit is looking into the PS5 drift case. Chimicles Schwartz Kriner & Donaldson-Smith LLP set up a questionnaire to gather more info from people experiencing PS5 controller drift. The firm took a similar approach for the Switch lawsuit. 
While no suit has been filed yet in this case, the questionnaire reads, "CSK&D is investigating a potential class action based upon reports that Sony PS5 DualSense controllers for the PlayStation 5 console can experience drift issues and/or fail prematurely."
Though some gamers are ready to take Sony to court, others may prefer to send their controllers in for repairs. All it takes is an active warranty and the cost of shipping to get your DualSense fixed up. Though the time away from your favorite PS5 games might be tough, it'll be worth it. As awesome as this new console's launch titles are, none of them are any fun if you can't play them properly. Whether the drift is keeping you from winning the big game or slaying bad guys, it's certainly annoying.
Recently, Sony filed a patent for a new attachment with additional buttons. Whether the company is actually going to make changes is unknown, though the fact that the original controller is experiencing issues might impact whatever the original plan was. In the meantime, all eyes are on Sony for a response.