The Series X|S Feature Xbox Spent Over 500,000 Hours Perfecting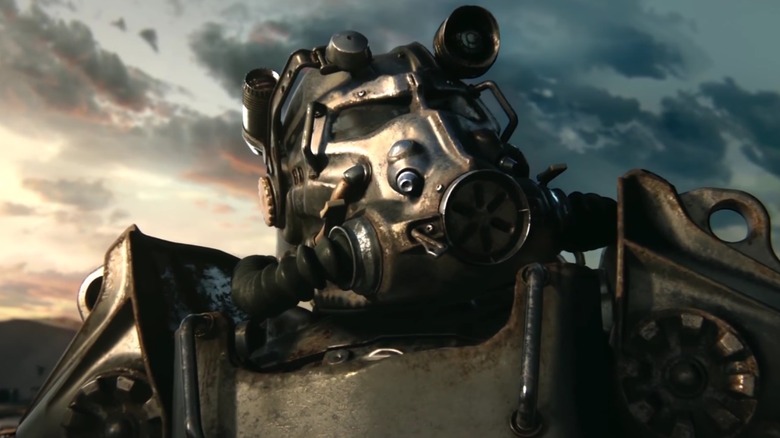 Bethesda Softworks
Jason Ronald, director of program management for the Xbox Series X, tweeted that his team had spent more than 500,000 hours testing backward compatibility for Microsoft's two new consoles. As a result, "all Xbox, Xbox 360 and Xbox One games playable on Xbox One today" will be playable (including better performance and visuals) on Series X|S when they launch on Nov. 10, 2020.
With compatibility for much of the 19-year history of Xbox consoles, the Series X will launch with thousands of games available from day one. All Series X owners need to do to play their old backward compatible games is put in the original disc, download digitally purchased titles from the game library at sign-in, or attach an external drive with games installed. Also, many high profile titles from previous Xbox iterations are available through an Xbox Game Pass subscription.
Microsoft has made backward compatibility a priority since the announcement of Xbox 360 compatibility for the Xbox One at E3 2015. At that time, Ronald explained in a May 2020 Xbox Wire post, Microsoft partnered with developers to bring 500 Xbox 360 titles to the Xbox One and expanded its mission to update Xbox classics for the Xbox One.
Ronald and his team refocused their energy for the Series X and Series S, investing 100,000 hours of testing by May 2020, hoping to reach 200,000 hours by launch. Ronald's Oct. 28th tweet confirms that they exceeded that expectation by 300,000 hours, giving the two new consoles one of the largest launch libraries in video game history.
Games released on previous versions of Xbox hardware will also receive performance enhancements made possible by the powerful technology of the Series X and Series S. Peggy Lo, the compatibility program lead for Xbox, explained in a blog post that the new GPU, CPU, and SSD provide benefits to backward compatible games in visual presentation, framerate speeds, and load times.
Using a process developed for the Xbox One X called the Heutchy method, Xbox 360 and Xbox games rendered initially at 720p and 360p will now run at 1440p on the Series S and at full 4K on the Series X. Framerates for some titles, such as Fallout 4, will effectively double from 30fps to 60fps, while others designed to run at 60fps will increase to 120fps. A process developed for the Series S and Series X called Auto HDR introduces high dynamic range effects for games designed before the feature was made available for the Xbox One S.
The Series X and Series S use NVME SSD technology to reduce load times for backward compatible titles significantly. A first look by Endgadget found that games designed for older consoles loaded three to four times faster on the new hardware. Loading Control on the Xbox One took anywhere from 30 to 38 seconds, the tester reported, while loading the same scene on the Series X took less than ten seconds.
Alongside the announcement, Microsoft delivered an exhaustive list of every title that will be playable on the two new consoles. While nearly anything gamers can imagine is available, there are a few notable exceptions. The most significant absence on this list are games designed for Microsoft's long-suffering Kinect. The motion-controlled accessory, officially discontinued in 2017, is not compatible with the Series X or Series S, making games that utilize the controller pretty far down on Microsoft's priority list.
Microsoft's comprehensive approach to backward compatibility contrasts Sony's more limited efforts with its upcoming PlayStation 5. Sony's new console will only be backward compatible with games released for the PlayStation 4, not games from the PlayStation 3 or earlier. Though Sony has attempted to sweeten the deal by offering the PlayStation Plus Collection for free to PS Plus subscribes who purchase a PS5, this tactic has also caused quite a bit of controversy.
Spending over 500,000 hours making sure that backward compatible games have a strong showing on both the Series S and Series X lines up with Microsoft head of Xbox Phil Spencer's mission to create an integrated gaming platform. Cross-generation support, Spencer hopes, will foster a more inclusive and connected community, although it has yet to be seen if this will drive sales for the Series X and Series S in November.