Biden's New Order Could Help Next-Gen Consoles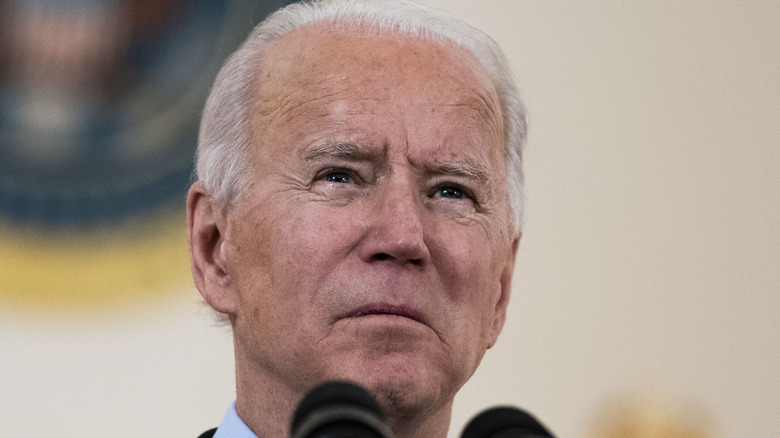 Bloomberg/Getty Images
While the next-gen consoles have both achieve impressive sales, with the PS5 seeing record-breaking sales and the Xbox Series X|S catching up in that race, the two have been plagued by logistical issues often attributed to console shortages and production delays stemming from the global pandemic. However, thanks to an upcoming executive order from President Joseph Biden, there may soon be improvements to the global supply chain that could stimulate production.
According to The Verge, this order will call for a 100 day review that will investigate the supply chains of computer chips and other components related to the current shortage of semiconductors. This review has been announced following a joint letter written by various tech industries to the Biden administration urging the President to take action regarding the semiconductor shortage.
The letter states that "strengthening the US position in semiconductor research, design, and manufacturing is a national priority." Further, the letter suggests that semiconductor investment and development initiatives will "help grow the U.S. economy, increase jobs in advanced manufacturing, assure the supply of critical components essential to virtually all sectors of the economy, and strengthen our national security."
At the beginning of the pandemic, the production of components like computer chips was hampered due to a few issues. For one, the pandemic itself disrupted the global supply chain by forcing multiple companies to enact stay-at-home orders.
House Majority Leader Chuck Schumer (D-N.Y.) specifically addressed the semiconductor supply issue in a press conference on Wednesday, stating that the manufacturing of semiconductors is "a dangerous weak spot in our economy and in our national security, that has to change." President Biden will sign the order Wednesday afternoon, with plans to also address other issues ranging from defense to energy and food production.
If the semiconductor shortage is resolved, this would theoretically enable companies like Sony and Microsoft to produce a larger number of consoles, thereby eliminating a good deal of consumer frustration.
While Sony and Microsoft's consoles will likely be the consoles to watch following Biden's order, the Nintendo Switch also suffered from console and component shortages at the beginning of the pandemic. Fortunately, the company sort of made up for it in sales, especially with the success of Animal Crossing: New Horizons. Furthermore, Nintendo has apparently boosted its production of consoles. However, hopefully, with this proposed review of supply chains, each of the major consoles will see larger production runs.