All The March Animal Crossing: New Horizons Holidays And Seasonal Content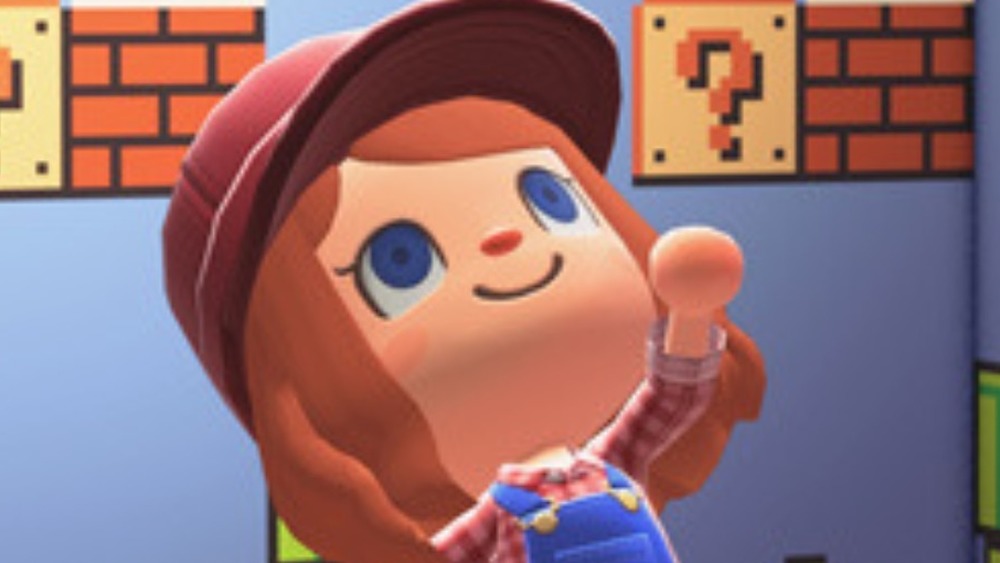 Three holidays to celebrate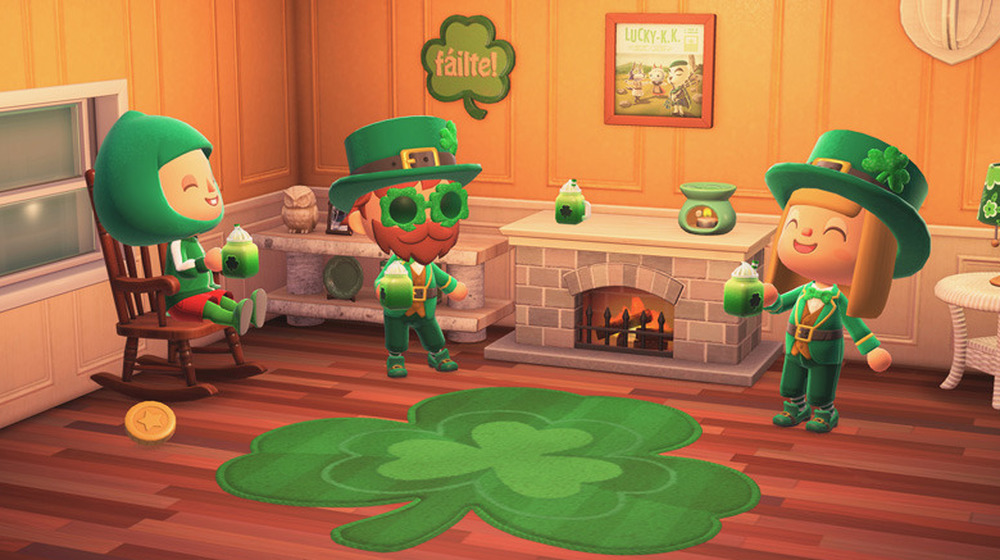 Multiple holidays are coming to New Horizons, all in one month. From Feb. 25, 2021 to March 3, 2021, players will be able purchase one of two items each day through Nook Shopping: the hinaningyo and the blossom lantern. These items have been added in honor of the Hinamatsuri festival in Japan, which is held on March 3. The Hinamatsuri festival is a day filled with dolls and thoughts of prosperity.
The next festival is Pi Day. Celebrated on March 14, Pi Day is a festival that recognizes Pi, the actual math expression of 3.14 (and on and on and on). Players will be able to buy a Pi cake from Nook Shopping from March 1 to March 14.
The last festival in March will be Shamrock Day on March 17, a.k.a. Saint Patrick's Day. From March 10 to March 17, players will find one of three Shamrock items in Nook Shopping every day. The shamrock soda, shamrock doorplate, and shamrock rug all match the Shamrock Day clothing items that will be available in Able Sisters, too!
Get Ready for Super Mario Bros. Items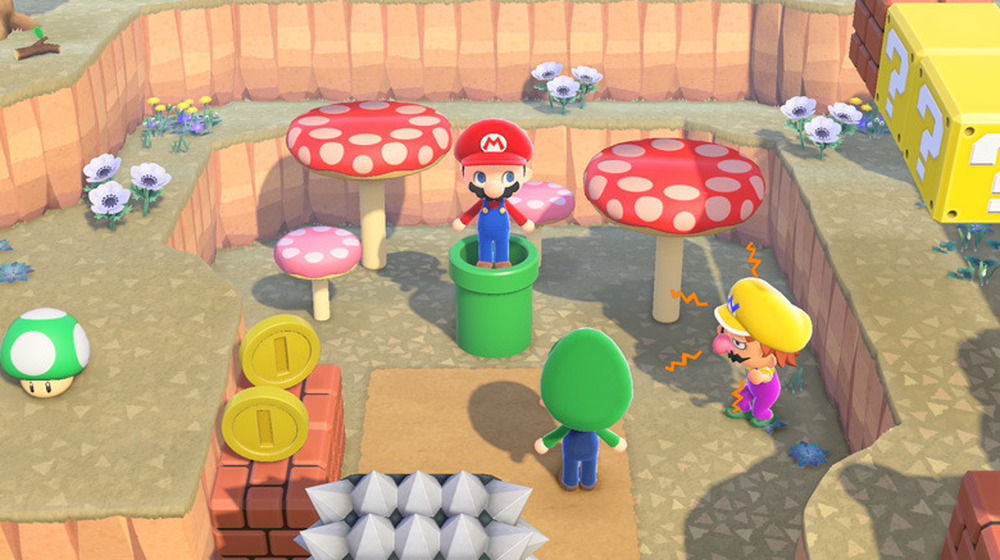 February's Nintendo Direct announced the upcoming Super Mario Bros. items and clothing sets that would be coming to Animal Crossing: New Horizons, and they'll be available starting March 1. Since then, Nintendo has released screenshots showing the Nook Shopping page with the new items available, ranging from the classic 1-Up mushroom to the goal pole straight from the Mario games.
Players will be able to dress up as several different Mario characters: Mario, Luigi, Princess Peach, and Wario. There will also be floating blocks, shells, and fire flowers players can use to create a Mario world on their own island. One item will be coming out that brings a welcome addition to traversing your island: the warp pipe. At 5,000 bells each, players will be able to get pipes that can be used to warp to other locations.
According to Doug Bowser, the success of Animal Crossing: New Horizons has been fueled by player creativity and "user-generated content." These new items only add to that, and there are sure to be some great Mario-themed islands after March 1.