Xbox Delivers Some Bad News About Elden Ring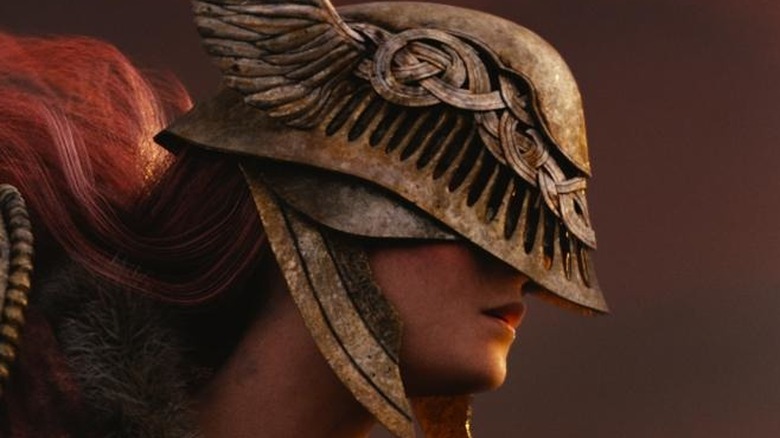 Fans want Elden Ring news, but it looks like that might not happen any time soon. Paul Thurott, a technology podcaster and blogger, recently reported that Microsoft will hold a "what's new for gaming" event on March 23. Thurott speculated that the announcement might be related to Build, a yearly conference held by Microsoft, but Elden Ring fans immediately began to suspect a different sort of announcement.
Unfortunately, Elden Ring fans apparently can't have anything nice, especially news about the production of the new FromSoftware game. Aaron Greenberg, general manager of Microsoft games marketing, tweeted in response to an article speculating that Elden Ring news might be on the way March 23. 
"Just to set expectations: this is not happening." Greenberg wrote. "There are always things we have in the works, but nothing coming soon that would feature game announcements or world premieres like this." Greenberg did not offer any indication of when Microsoft would provide an update on Elden Ring.
Of course, the fan response to Greenberg's tweet reflected the outrage of some. One gamer tweeted, "it's good that you set things straight. BUT..Somebody has got too [sic] say something about this game soon!" However, others noted that the global COVID-19 pandemic means that developers should continue to diligently work and share information only when they feel ready. Considering the recent botched launch of Cyberpunk 2077, that might not be a bad idea.
Even though gamers won't receive any updates on Elden Ring specifically on March 23, it's still possible that news could be coming soon. Or at least, the gaming community can continue hoping news is on the horizon. Some reports indicate that Elden Ring might be closer to a release date than fans initially thought, and might even get a 2021 launch. An updated version of the Elden Ring website also indicated that news might be on the way, but so far FromSoftware has confirmed nothing. Regardless, people continue to (im)patiently wait, clinging to each gaming company's press conferences and live announcements for a new potential trailer or update. Last week, the fan disappointment was real after Sony's State of Play, when fans took to the internet to share memes poking fun at the lack of Elden Ring news.
Since it was announced in 2019, Elden Ring has been a hot topic in the gaming community. It will unite famed Souls director Hidetaka Miyazaki and fantasy author George R.R. Martin, who's most well known for his series A Song of Ice and Fire, the source material for Game of Thrones. Until FromSoftware shares more information, fans will just have to continue to wait — and hope that things are going smoothly behind the scenes.