Nintendo Is Holding To This Promise About Super Mario 3D All-Stars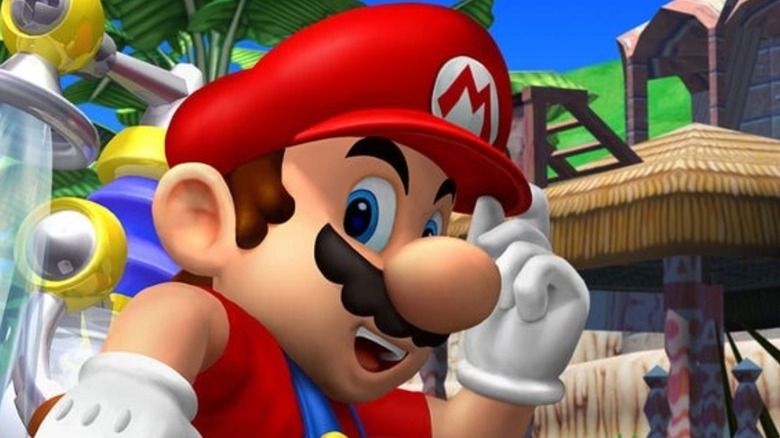 Super Mario 3D All-Stars includes three of the most popular 3D Mario Bros. games, and fans might want to buy it before it's gone forever. As the year-long celebration of Mario's 35th anniversary comes to a close, Nintendo plans to keep its promise about Super Mario 3D All-Stars, pulling it from the Nintendo eShop on March 31, 2021.
In an interview with Polygon, Nintendo of America's Doug Bowser commented on the marketing strategy positively, noting that the limited time sale of games has worked out in Nintendo's favor, and that there was no need to extend the purchasing period after the yearlong celebration of all things Mario. However, there was no way to know for sure if Nintendo would be able to resist the siren song of more sales once March drew near.
Now that the deadline is approaching later this month, Nintendo has confirmed on its Japanese Twitter account (via Polygon) that time is running out to get the 3D Mario collection. While Nintendo of America has not posted a similar statement on its Twitter account, the announcement from the Japanese side of the company hints that Nintendo is serious about keeping this promise.
Even though the Super Mario 3D All-Stars collection left out a fan favorite game, it proved that there's a market for ports of classic Nintendo properties to the portable, easy to play Nintendo Switch. However, Nintendo is making a surprising move by ceasing the support of several games on the same day. Super Mario Maker will no longer be supported on the Wii U as of March 31, meaning that fans will no longer be able to upload or download courses on the last-gen system. Nintendo will also remove the multiplayer gem Super Mario Bros. 35 from the Nintendo eShop and discontinue online support for it. The Game & Watch: Super Mario Bros. portable will also be discontinued, making it a rare collector's item.
While Super Mario 3D All-Stars will still be available to play for anyone who purchased the game prior to March 31, the game will be removed from the Nintendo eShop and no further physical copies will be produced. Nintendo's official website still lists Super Mario 3D All-Stars as a limited time game, but explains that users who delete the game from their Switch can re-download it at a later date if they need to.
Nintendo fans still have the rest of March to purchase Super Mario 3D All-Stars, but if that doesn't strike their fancy, there's also a new (and improved) 3D Mario game in town. Super Mario 3D World + Bowser's Fury just appeared, bringing one of the weirdest, yet most beloved Super Mario Bros. games to a new generation of gamers.