What Epic's Mediatonic Buy Means For The Future Of Fall Guys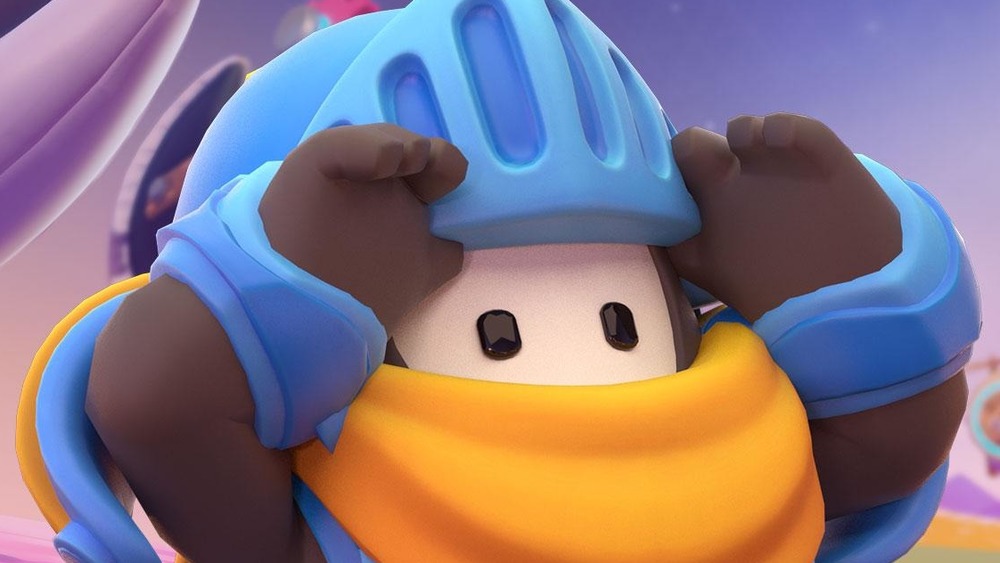 Mediatonic's Fall Guys took the gaming world by storm following its August 2020 launch, swiftly establishing itself as one of the new decade's surprise hits. Over the months that followed, it carved out a spot in the already saturated battle royale market. Within weeks, it became the most downloaded title ever offered as part of Sony's PS Plus program — not just in a single territory, but worldwide. More than just a console success story, Fall Guys went on to sell 11 million PC copies by the end of the year.
Though Shroud predicted Fall Guys would see a quick drop in popularity, Mediatonic did its best to keep the momentum going. The small studio designed and delivered three seasons of content before ringing in the new year and courted more exposure through crossovers, a charity event bidding war, and even a TimTheTatman ESPN documentary. In March 2021, Mediatonic took an even bolder step towards reaching a larger audience while supporting the existing Fall Guys community by joining forces with Fortnite creator Epic Games.
So, what does the future hold for Fall Guys now that it's under the same umbrella as the reigning king of battle royales?
Which platforms can you play Fall Guys on?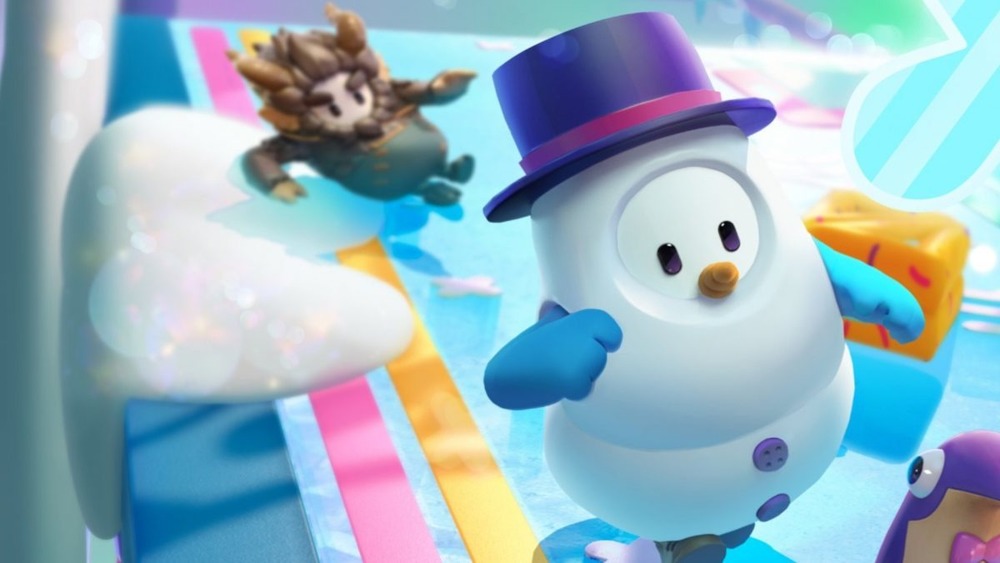 Though it met with near instant success, Fall Guys launched on a limited number of platforms in 2020: PlayStation 4 and PC via Steam. In early 2021, Mediatonic revealed plans to bring the battle royale to both the Nintendo Switch and cross-gen Xbox. Given these announcements and the fact that Mediatonic's new parent company runs Steam rival the Epic Games Store, you might wonder how the acquisition will affect Fall Guys' availability on certain platforms. Thankfully, the development studio has not left players in the dark.
According to the official Tonic + Epic Games FAQ, gamers will still be able to buy and play Fall Guys on Steam and PlayStation. The team will continue to support both platforms with updates. Ports for the Nintendo Switch and Xbox families are also still on the way, with both slated to arrive in summer 2021. At the time of this writing, Fall Guys had yet to receive a listing on the Epic Games Store, though the move seems inevitable.
How will the acquisition affect Fall Guys' gameplay and business model?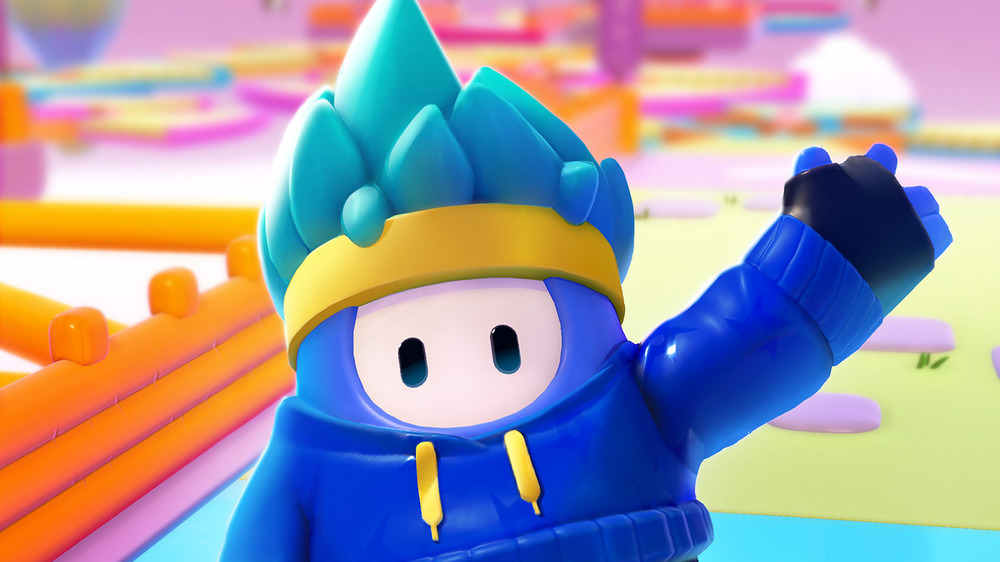 Epic Games is no stranger to scooping up indie game studios. In 2019, Epic acquired Psyonix, the developer behind Rocket League. By mid-2020, Rocket League had transitioned to a free-to-play model, a move that coincided with its debut on the Epic Games Store. Based on the commonalities between the two mergers, Fall Guys could follow the same path; however, Mediatonic stated it had "nothing to announce right now" regarding a potential pivot towards free-to-play.
Though pricing remains up in the air, Mediatonic pinpointed several Rocket League and Fortnite features it would like to adapt for Fall Guys, including "account systems, cross-play, squad vs squad modes, etc." The developer also promised that Fall Guys' gameplay would remain in tact, and that fans could expect fresh "content, features, rounds, and costumes" with every new season.
As revealed by Mediatonic, the Fall Guys team grew from 35 to over 150 people in less than a year. As part of the Epic Games family, it seems both Fall Guys and the support structure behind it will continue to expand. Only time will tell whether this increase in scale proves good or bad.