Everything We Know About Genshin Impact's Invitation Of Windblume Update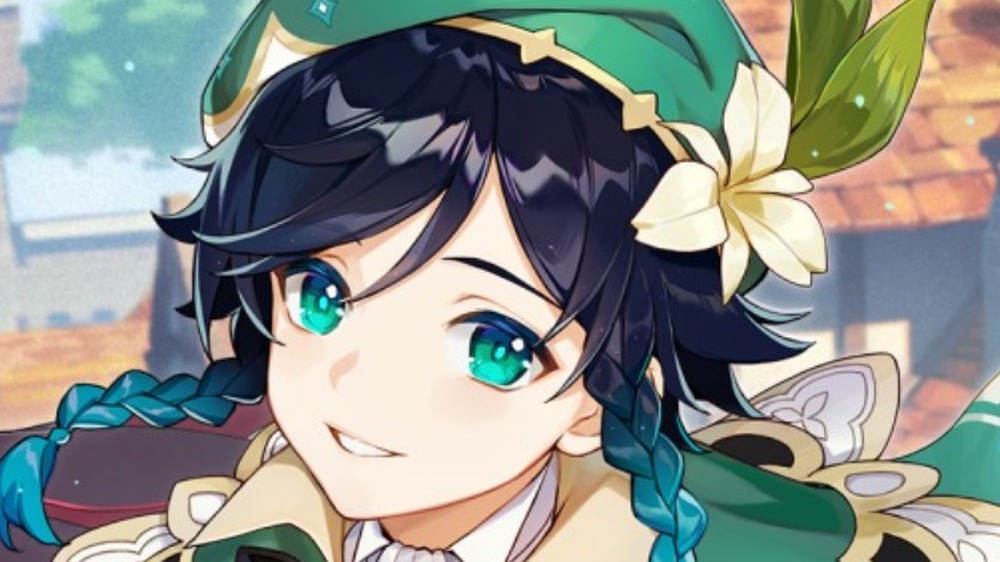 Genshin Impact continues to dominate the free-to-play market, commanding a large userbase of devoted fans. It made over $400 million in its first couple of months and won several awards that only solidified its place in cultural conversation. Genshin Impact is arguably the most popular gacha game in the Western world, and it hasn't shown any signs of stopping anytime soon. In fact, the Genshin Impact dev team is preparing to launch a new update on March 17.
The release trailer for the 1.4 Windblume Festival update shows a variety of new features, including new Hangout Events with party members, new items, and even a new character to collect. With the new update coming soon, fans are clamoring for more information about how the 1.4 update will change Genshin Impact and improve upon the celebrated game. While some details will remain secret for a bit longer (or at least until the update releases), here's what players know so far.
Rosaria arrives in Genshin Impact
The Windblume festival celebrates love, friendship, and beautiful floral landscapes, but it also brings a new character, Rosaria. While not much is known about her just yet, the Windblume Festival trailer shows Rosaria fighting and telling the Traveler calmly, "Let me take care of the dirty work."
Rosaria, referred to as the "Thorny Benevolence" in the event trailer, seems cool and collected. She has long red hair, a red lined veil, and wears a revealing backless bodysuit with fishnets. Rosaria will be a Cryo character, meaning that she will wield freezing energy to damage her foes and induce status effects.
Kaeya calls the new character "Sister Rosaria," indicating that she may be part of a religious order, and perhaps the Church of Favonious in Mondstadt, where the Windblume Festival takes place. Kaeya also describes Rosaria as someone who's "honest with herself," so it's possible that Rosaria will have an icy demeanor to match her Cryo energy. Rosaria will be a four star playable character and will wield a polearm to do maximum damage from a slight distance.
Games and new items at the Windblume Festival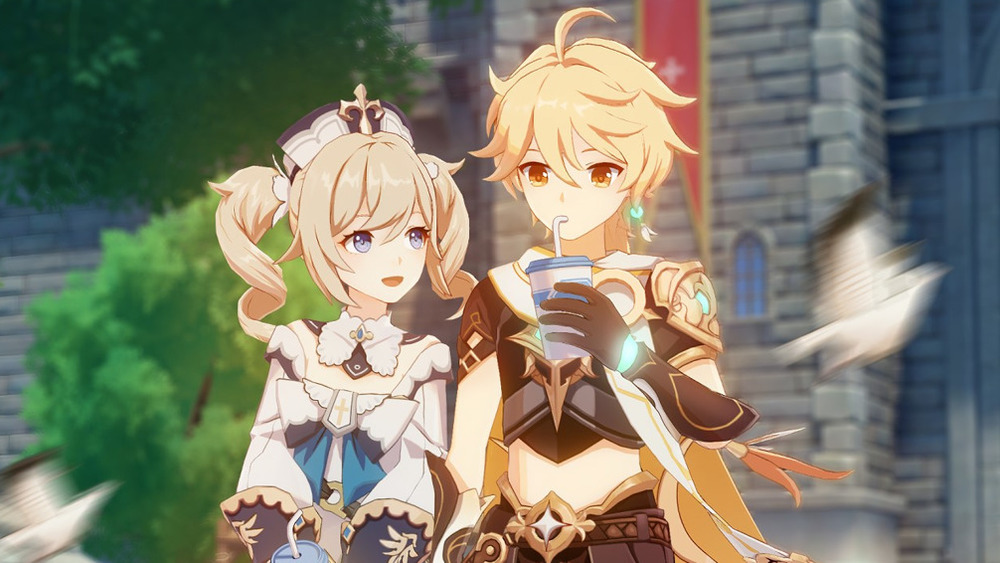 In a press release sent to SVG, the Windblume Festival is described as "the season to express true love and participate in all sorts of outdoor games." The Festival will bring several new minigames to Genshin Impact, as well as new items to celebrate the spring season.
The 1.4 update trailer shows a variety of these minigames, including one that appears to include playing a harp. The press release from miHoYo stated that the minigames will have "generous rewards including two festival-exclusive items — the Windblume Festival Commemorative Balloon and the Windsong Lyre, as well as a new 4-star weapon, Windblume Ode."
The 1.4 update will also add some quality of life improvements, like allowing players to have up to five Condensed Resin in their inventory at a time. Changing the Resin system is something fans have asked for in the past, and miYoHo continues to make improvements to how Resin works in Genshin Impact. The update will also allow players to lower their World Level in Single-Player and Co-op mode, as they see fit, according to the press release.
All characters who are Adventure Rank 20 and have completed the "Song of the Dragon and Freedom" quest will be invited to attend the Windblume Festival on March 17.