How To Use Genshin Impact's Pre-Installation Function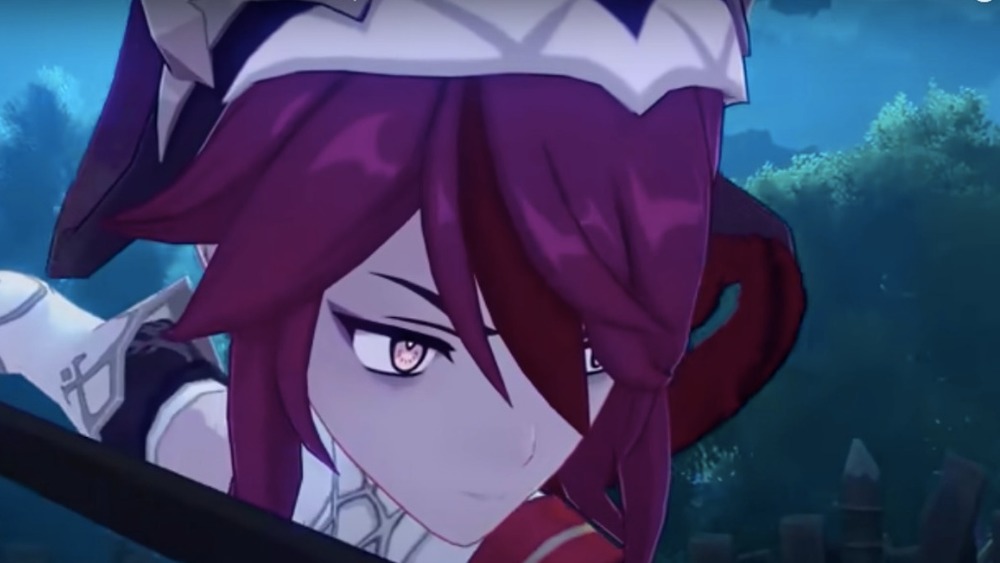 If you can hardly wait for the upcoming Genshin Impact update, there is some good news. According to the official Genshin Impact website, there's a new "Pre-Installation" function available for PC and mobile players, so you can be ready for the official Version 1.4 launch on March 17. Even a partial pre-installation will save you valuable time on updates, allowing you the ability to jump straight into gameplay when the next version of the game drops. With new events, characters, and features on the way in this update, you'll surely thank yourself later.
Genshin Impact has taken the world by storm. The game made nearly $400 million in its first two months, and it has earned multiple awards. Luckily, you don't have to spend any money to get started with Genshin Impact. It's free to play on PS4, Android, iOS, and PC — but only those last three platforms will be able to take advantage of Pre-Installation.
According to miHoYo, "Using the pre-installation function will reduce the time that the game spends updating resources on the first time you enter Version 1.3, even if you did not fully complete pre-installation."
Now, without further ado, here's a pre-installation walkthrough to get you ready to play Version 1.4.
Installation Walk-Through
As outlined in miHoYo's official guide, the first step for PC players is updating the Genshin Impact Launcher. Next, click "Game Pre-Installation" to start the download and access the new game resources. Finally, once the pre-installation is through, click "Update" and you'll be all set.
If you're playing on iOS or Android, there are two ways you can go about getting the update. The first method is a simple series of clicks: first, select "Paimon Menu," then "Settings" and "Other." Finally, you'll be presented with the "Pre-Install Resource Package." The alternative method is even easier: just click "Pre-Install Resource Package," located in the bottom left corner of your login screen.
For mobile players who choose to pre-install, you'll have to go to the App Store or Google Play, then hit "Update" when the content is officially available. If you've got an Android device, you also have the option to simply open up Genshin Impact and respond to the prompts to get the update.
And there you have it. Now that you know how to use Genshin Impact's Pre-Installation function and why it's so helpful, all that's left is to kick back and wait for the March 17 update.