This PlayStation Exclusive Platformer Is Getting A Boost On PS5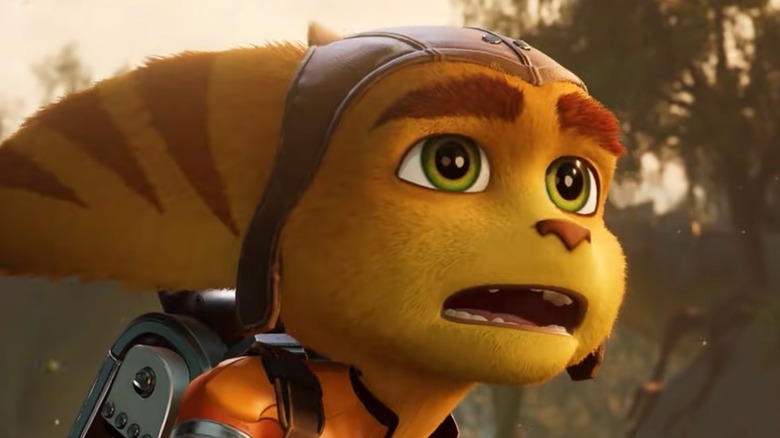 PlayStation 4 exclusive Ratchet & Clank is getting an unexpected performance enhancement on the PlayStation 5 ahead of its upcoming sequel, Ratchet & Clank: Rift Apart. Developer Insomniac Games announced via tweet that the game would be boosted to 60 FPS on the new console, and if fans act fast, they may even be able to score the classic platformer for free.
Ratchet & Clank released in 2016 to general acclaim – unlike the disdain spawned by the film of the same name that the game's launch was tied to. Ratchet & Clank was so well received that it became an early contender for one of the best games of the year, which has kept excitement high for its next-gen follow-up, Rift Apart. While the next entry in the series won't arrive until this summer, eager PlayStation 5 fans now have a reason to revisit Ratchet & Clank at least one last time.
In its Twitter announcement, Insomniac Games said that fans could expect the 60 FPS upgrade to arrive sometime in April, although it declined to give a specific date. Like most PlayStation 4 games, Ratchet & Clank was already playable on the backward compatible PlayStation 5, but the higher frame rate should deliver the smoother experience that gamers expect from next-gen technology.
For PlayStation 5 owners who don't already have a copy of Ratchet & Clank in their library, the announcement had an extra bit of good news: Sony is currently giving away the highly-rated game for free as a part of the company's Play At Home initiative. The program, which launched in April 2020 to help encourage gamers to do their part to curb the spread of the COVID-19 virus by staying home, provides free games to any PlayStation owner, regardless of their participation in subscriptions such as PlayStation Plus.
According to Insomniac Games, Ratchet & Clank will remain free to download until the end of March. Anyone interested in trying out the game with a higher FPS can snag the game now, wait until the patch comes out in April, and then grab the upgrade for a no-cost, fully optimized PlayStation 5 experience.
With the extensive delays that have pushed back release dates for many PlayStation 5 games, Ratchet & Clank: Rift Apart looks to be one of the first titles from the console's signature franchises to arrive for the system. Anyone eager to finally try it can certainly find worse ways to pass the time while they wait than playing through the soon-to-be-enhanced Ratchet & Clank.