The Real Reason You Can't Play Outriders With Your Friends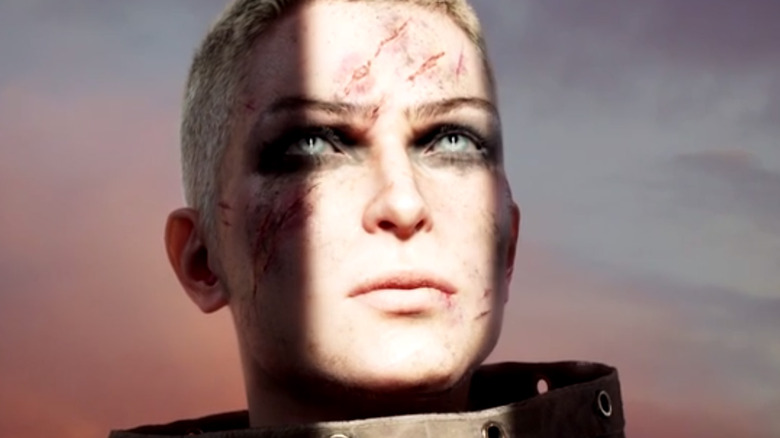 Square Enix and People Can Fly's Outriders finally launched on April 1, and many excited gamers have already encountered some unfortunate setbacks. Over on Reddit, Square Enix has compiled a list of known issues with console and PC versions of the game, as well as some quick fixes and incoming patch notes. One of the most widespread problems with Outriders' launch has been the fact that players are unable to use the game's crossplay functionality as intended. 
When attempting to play Outriders together, console and PC gamers are getting disconnected left and right. Luckily, Square Enix has told frustrated Reddit users that it is aware of the problem, and that a fix is currently in the works.
"In preparing the Day 1 builds for PC and Consoles, we discovered a desynchronization between the PC and Console code," wrote Square Enix. "This results in a backend mismatch which causes players to be kicked out of a multiplayer game that includes both Console and PC players." 
Square Enix explained that this issue only affects PC to console crossplay, and so the company has temporarily disabled automatic matchmaking between PC and console players. This option will be reinstated as soon as the desynchronization issue is fixed, which hopefully won't take too long. According to Square Enix, this problem is being treated "with the highest priority." In the meantime, Square Enix cautions PC players against sending game invitations to console users. Although it may appear as though the matchmaking system is working properly at first, the connection will ultimately fail, which will result in one of the players being booted from the game.
On the bright side, Square Enix has confirmed that PC players on Steam and Epic should not have any issues connecting with one another for multiplayer. Likewise, PlayStation and Xbox users can join up for matches at any time. 
Needless to say, there are a lot of gaming fans who are disappointed with these issues. One Redditor said, "We were really looking forward to play together with my Console friends since we finished demo. Even took day off. Now we only can play solo." Some fans expressed their frustration, but also thanked Square Enix for being open about the issues and working towards a fix.
It's certainly frustrating for players to be stuck on a solo campaign for the time being, but there's still plenty to do in Outriders. While waiting for crossplay functionality to be fixed, players can get to work unlocking the game's World Tiers and other rewards, as well as mastering Outriders' different character classes.