Mario 35 Died So This Game Could Live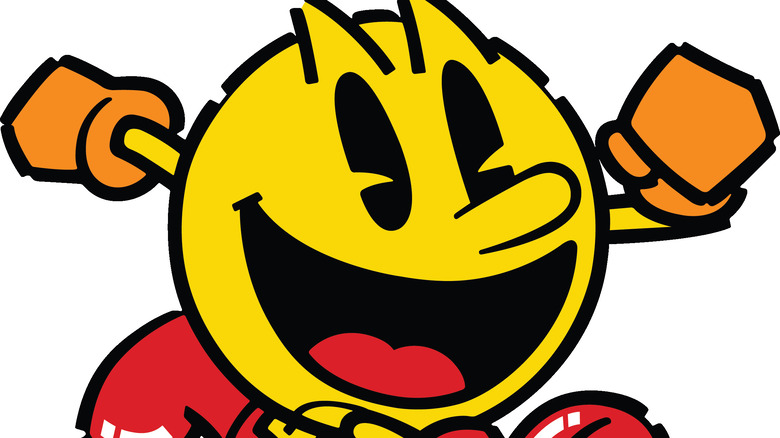 Battle royale titles tend to be all the rage these days, as seen with the sheer popularity of games like Fortnite, Call of Duty: Warzone, and Apex Legends. The genre has seemingly grown so popular that classic franchises like Super Mario Bros. have been given their own battle royale-style iterations. Now, the decades-old Pac-Man series is following suit with Pac-Man 99 for Nintendo Switch.
The announcement trailer for Pac-Man 99 offers a detailed overview of all that the battle royale title entails. Exclusively available for Nintendo Switch Online subscribers, Pac-Man 99 plays in the classic style of the Pac-Man series, right down to the 8-bit graphics. However, in addition to a basic multiplayer component, Pac-Man 99 includes various battle royale-specific features, such as the exciting new Jammer Pac-Man. According to the game's listing on Nintendo's website, consuming a Power Pellet and eating a ghost will grant players the ability to send Jammer Pac-Men to other players. As their name would imply, Jammer Pac-Men will slow down other players, thus making them vulnerable to death by ghost.
Pac-Man 99 also includes a Ghost Train feature. A Ghost Train forms when a player consumes a row of sleeping ghosts, which will attach themselves in sequence to one of the other Pac-Man ghosts pursuing the player. If the player is able to consume the entire Ghost Train, a plethora of Jammer Pac-Men will be sent to attack opponents.
Finally, giving strategic players an additional advantage, Pac-Man 99 enables players to use different "power-ups" and "targeting options." The game's announcement trailer places a focus on the "Speed" power-up, which, as implied, increases the player's movement speed. Further, the "Knockout" targeting option will send more Jammer Pac-Men to players who are "on the verge of losing the game."
There will also be paid DLC for Pac-Man 99, which come in the form of Bandai Namco game themes. These downloadable themes change the design aesthetic and audio of the game, adding effects from classics like Galaga. Other DLCs offer alternate playing modes for the game.
Pac-Man 99 is the latest part of a celebration of the game's 40th anniversary, and it arrives just a few weeks after Pizza Hut's inclusion of Pac-Man grids on the back of its pizza boxes. Pac-Man 99 also acts as something of a follow-up to the Mario battle royale title Super Mario Bros. 35, which was removed from Nintendo Switch Online on March 31, 2021.
Fortunately, Pac-Man 99 is not a limited release title and is currently available on Nintendo Switch. So, if you've been looking for a mash-up of battle royale mechanics and classic arcade fun, Pac-Man 99 may be the perfect title.