Xbox Free-To-Play Games Are Even More Free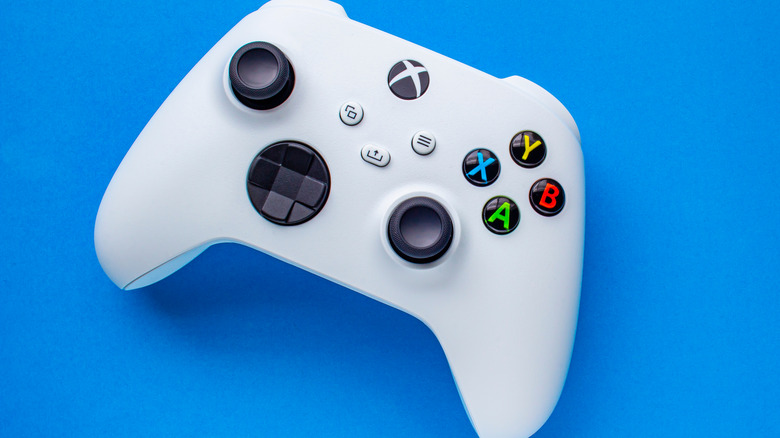 Shutterstock
"Fortnite" and "Apex Legends" players can breathe easier today. Xbox has waived its Xbox Live Gold requirement for free-to-play multiplayer titles. Xbox suggested this change to free-to-play games in late March, but until now it was only available to beta testers.
Microsoft officially announced the change on its official Xbox blog, writing, "As part of listening to your feedback, this change will take place starting today, and all Xbox players will be able to access online multiplayer at no charge for a library of over 50 free-to-play games that support online multiplayer." The list featured a variety of titles, including "Roblox," "Call of Duty: Warzone," and "Rocket League."
Recently, Microsoft has been under fire for its handling of the Xbox Live Gold program. In early 2021, Microsoft announced a price increase for  Xbox Live Gold. Microsoft might have intended to push players towards its Game Pass program, but it ended up alienating a large number of its customer base. Thankfully for those upset customers, Microsoft decided to backtrack on the intended price hike following fan outcry. Fans also expressed disappointment with the free games Xbox offered to Xbox Live Gold members.
After all of the controversy surrounding Xbox Live Gold, many fans welcomed Xbox's announcement that several games will be truly free-to-play without a Gold account. Some Xbox gamers on social media still had a few criticisms, however. On Twitter, @MandaloDoran remarked, "Cool. Now abolish the multiplayer paywall. Keep games with gold. We don't want them."
Other players, like @pantehrah, bemoaned buying Xbox Live Gold the day before Microsoft's announcement. Some players simply said that the games Xbox will offer to those without Gold are "absolute drivel." 
In the end, Microsoft may end up successfully leading people to choose Game Pass over Xbox Live Gold. Not only is Game Pass more economical than ever before, but it offers more perks than Gold. While Microsoft chose to make 50 free-to-play games truly free for all players, Game Pass offers a rotating selection of over 100 games that players can enjoy at any time. Those with Game Pass Ultimate also get access to the EA Play Library, which offers even more games, including popular sports titles. 
Both Sony and Microsoft have employed subscription services connected to online play for years, but the tides of the gaming world may be changing, moving towards a Netflix-like system of games on demand. Only time will tell how Xbox's latest move will pay off for its devoted fanbase.