PlayStation Fans May Have Just Gotten Bad Bethesda News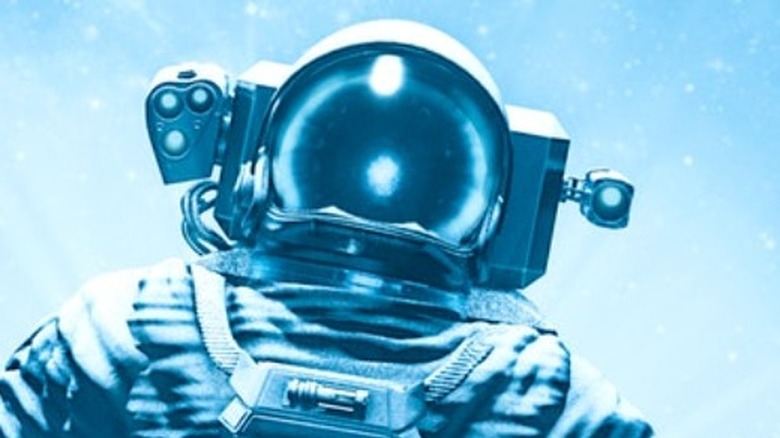 Fans have wondered what the Bethesda and Microsoft merger might mean for upcoming Bethesda titles, especially in terms of things like future "Elder Scrolls" games. Now, Playstation fans are seemingly getting their first real piece of bad news after the merger. 
Even though Xbox boss Phil Spencer initially stated that there would be many Xbox exclusive games as a result of the merger, PlayStation gamers may have held out hope for one of Bethesda's most anticipated projects. Now, an Xbox insider has stated that "Starfield," Bethesda's mysterious space-themed RPG, will appear exclusively on Xbox consoles.
An Xbox commentator and reviewer who goes by Rand al Thor and co-hosts "The Xbox Two" podcast claims that "Starfield" will be an Xbox exclusive. "I've been told by very reliable people that 'Starfield' was 100% an Xbox exclusive," Rand said. "I've even made bets about it, and I don't bet unless I know I'm willing to bet." 
Rand said that he feels confident that "Starfield" will appear exclusively on Xbox, which would leave PlayStation owners out of the proverbial spaceship. While it's possible that Microsoft could eventually choose to release "Starfield" on other platforms, Phil Spencer's previous comments regarding Microsoft's acquisitions and exclusive titles seem to hint against that possibility.
It makes sense that Microsoft would want to hang onto some high profile exclusives, especially since Sony is doing the same thing. Earlier this year, PlayStation announced a concerted effort to acquire exclusive content for its systems. More recently, Sony Entertainment Interactive CEO Jim Ryan reaffirmed that goal, explaining that the company plans to produce more exclusive content than ever before. However, that doesn't make the potential loss of Bethesda any less of a blow to PlayStation owners.
As for when "Starfield" will release on Xbox consoles, Rand went on to say, "I'm really, really confident that 'Starfield' is only releasing on Xbox when it does, and I've been told as well that Microsoft is trying their hardest to get the game out for this holiday. They really want 'Starfield' out this holiday." He also claimed that "Starfield" is currently in a playable state, which may come as a surprise to eager fans. 
Bethesda has chosen to delay games before, sometimes because of negative backlash, and sometimes due to simply needing more time for development. Perhaps it's just wishful thinking that it will release in 2021. Either way, it seems likely that the game will only be released on the Xbox.