PS5 Boss Makes A Bold Claim About Exclusives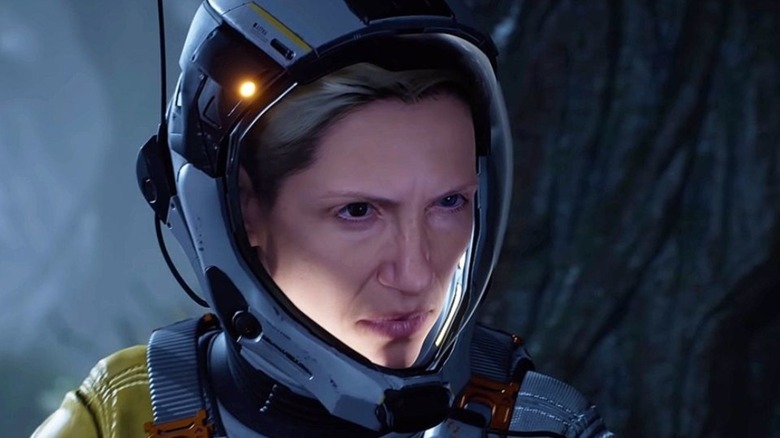 PS5 owners, get excited. Sony Interactive Entertainment CEO Jim Ryan just confirmed that PlayStation has been secretly acquiring the rights to more exclusives for the PS5 than it has for any console in the past. In other words, Sony is planning for the PS5 library to boast an unprecedented number of exclusives.
Ryan spoke to Japanese financial magazine Nikkei (translated by VGC) about PlayStation's future plans. "We have been quietly but steadily investing in high-quality games for PlayStation," Ryan said. "And we will make sure that the PS5 generation will have more dedicated software than ever before." Ryan also mentioned that PlayStation wouldn't rule out mergers and acquisitions in the future.
This isn't the first time that Ryan has mentioned acquisitions as a way to grow PlayStation's exclusives list. He also discussed PlayStation's exclusive relationship with developers in a 2020 interview. Sony owns quite a few game studios at this point, including big names like Naughty Dog and Insomniac Games. The company even owns Polyphony Digital, the minds behind "Gran Turismo," which will be featured at the 2020 Olympic Games.
Interestingly, Ryan also mentioned that Sony would release more games for the PC in the future. After Sony released "Horizon Zero Dawn" for PCs in 2020, the company began considering the potential of releasing more PlayStation exclusives on the PC. Releasing previously PS-exclusive games on the PC could stand to widen Sony's fanbase considerably. "Days Gone," a former PlayStation exclusive, invited rumors of a PC release, which were eventually confirmed to be true: "Days Gone" will appear on Steam on May 18. It looks like PlayStation will continue this model for the foreseeable future.
It's worth noting that many of the PS5's exclusives are timed, meaning that they'll eventually move to other consoles or PCs after being exclusive to PlayStation for a designated period. Games like "Deathloop" and "GhostWire: Tokyo" will appear on other platforms a year after their release, while "Project Athia" won't move to other consoles until two years after its release. Other titles, like "Returnal," will remain exclusive to the PS5, and will not release on any other platform, including the PS4. 
Microsoft has also worked to acquire gaming publishers and exclusive games. In 2020, Microsoft purchased ZeniMax Media, which owns Bethesda. Both companies continue to grow by joining forces with game developers to develop exclusive titles. However, it sounds like PlayStation may be placing a much heavier focus on exclusive titles in the future.