Lady Dimitrescu's Latest Move Has Fans Rejoicing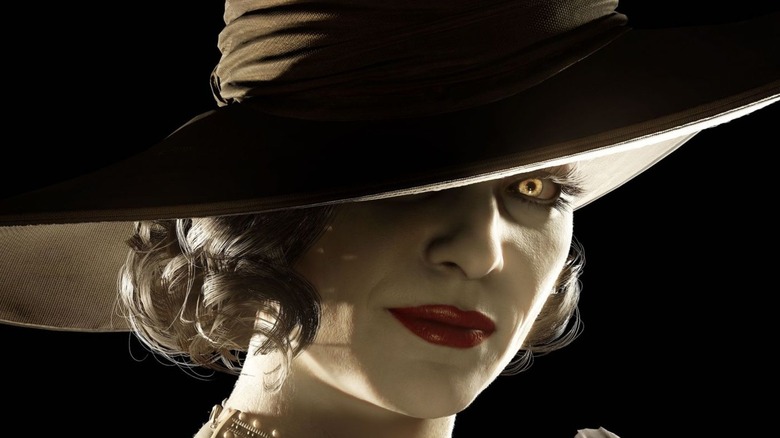 At first, it seemed as though the "Resident Evil 8" team was surprised by the overwhelming response to the game's sexy, incredibly tall villain, Lady Dimitrescu. Then, Capcom began releasing official statements about the alluring character, first about her height, then about her shoe size. For their part, fans have risen to the occasion, creating cosplays, fanart, and many, many TikTok tributes. Now, Capcom has responded in its own way, by going absolutely wild on the official "Resident Evil 8" TikTok account.
The "Resident Evil 8" TikTok account has a verified blue checkmark and a sprinkling of thirsty Lady Dimitrescu videos. There are videos of Lady Dimitrescu spinning beautifully to a soundtrack of excited squeals. There are videos with playful captions. There's even one video, potentially from Ethan Winters' point of view, where the speaker contemplates the comparison between a plain housewife and the bombshell that is Lady Dimitrescu. 
The account became active mid-April, and its first video was much more innocuous, simply advertising the titular village as a lovely vacation spot. Now, most of the videos focus on the star of the show, her luminescent tallness, Lady Dimitrescu — as they should.
Resident Evil 8's TikTok stuns fans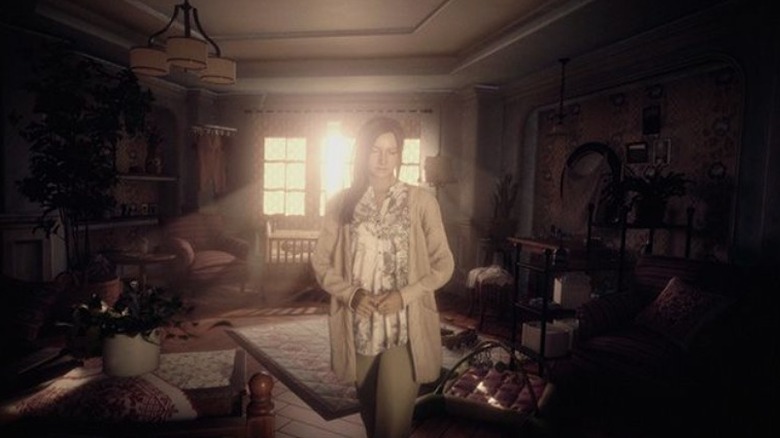 Whoever is running the "Resident Evil 8" TikTok account probably deserves an award. In lieu of a "funniest PR moves" award, fans have stepped in to praise the videos. One Twitter fan called the account "everything," while another said, "they really know how to market their games."
Some fans even found it difficult to think while looking at the perfectly-timed, saucy videos. For instance, @drcosimacormier announced wistfully, "Bye, I can't type cause I can't stop thinking about the 'Resident Evil' TikTok." One person chimed in with, "I wanna be friends with the person who runs the official 'Resident Evil' TikTok account."
Other official "Resident Evil 8" social media accounts have remained tame when compared to TikTok. Mostly, the games official Twitter account posts countdowns to hype up audiences for the May 7 release of "Resident Evil 8," or links to its Reddit puzzle game that involves the internet's least favorite Merchant character from the new game.
No matter which "Resident Evil 8" social media you choose to follow, there are tons of Lady Dimitrescu memes out there, illustrating how hyped fans are for the game's release. It just so happens that the minds behind the "Resident Evil 8" TikTok account are a little more fanciful than their counterparts. Prepare accordingly.