What The Critics Are Saying About Resident Evil Village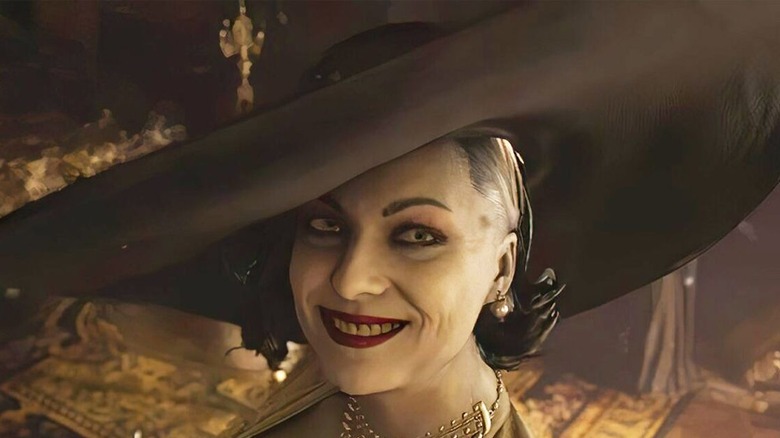 Critic reviews for "Resident Evil Village" are rolling in faster than some of the game's creepiest enemies. Ever since the game was first announced, fans have been clamoring for the next release in the horror franchise, even finding ways to extend the time-limited demo. 
The game stars Ethan Winters, the playable character from "Resident Evil 7: Biohazard," on yet another terrifying journey. It also features the infamous Lady Dimitrescu, the tall, sexy, vampire lady that the internet has fallen in love with. "Village" is sure to include many terrifying creatures — although none of them are going to be as scary as Barney, who has somehow already been modded into the game.
"Resident Evil Village" features new monsters like Lycans and Witches, setting the stage for a surprising shift in tone from previous entries. Of course, with Chris Redfield along for the ride, the game is sure to have more interesting connections to the greater "Resident Evil" narrative than meets the eye. All told, "Resident Evil Village" is shaping up to be an excellent entry in the series — and it seems as though the critics agree.
Resident Evil Village is mostly impressing critics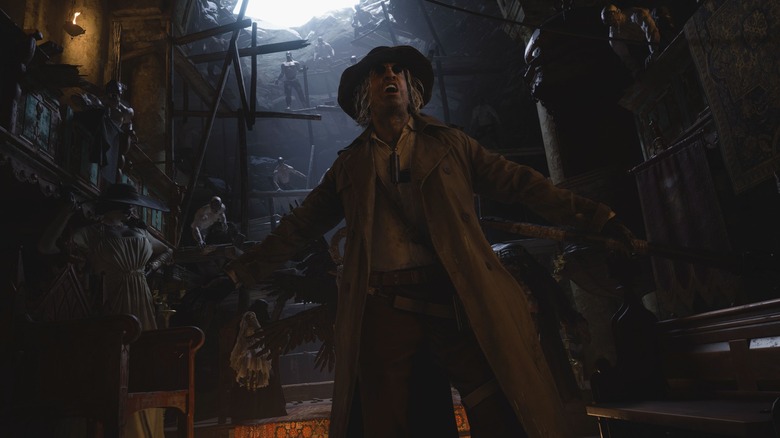 Prior to its release, "Resident Evil Village" has received a high number of positive reviews. GameSpot gave it a 9 out of 10, with critic Phil Hornshaw writing, "'Village' is an intelligent reintroduction of the best action elements of 'Resident Evil.' Though it captures some of the same things that made 'RE7' such a breath of fresh air (or maybe rancid, stale, mold-filled air, but in a good way), 'Village' evolves to become its own unique creature."
Game Informer gave "Village" a 9.25, with critic Ben Reeves praising the combination of first-person horror with more action-oriented gameplay. Mike Minotti of GamesBeat felt that even non-horror fans would find things to love about the new game, writing, "[E]ven if you also find yourself shying away from horror, I'd encourage you to screw your courage to the sticking place and consider a look at Capcom's latest survival horror stunner."
Michael Huber of Easy Allies also awarded the game a 9, giving particular attention to the game's multiple iconic locations and has an enjoyable inventory management system, similar to the briefcase in "Resident Evil 4." Huber wrote that the overhauled inventory management added another layer to the game without making overly difficult. Ultimately, Huber felt that the game "deftly mixes blockbuster action with intimate anxiety."