Ninja's Latest Tweet Has Fans Scrambling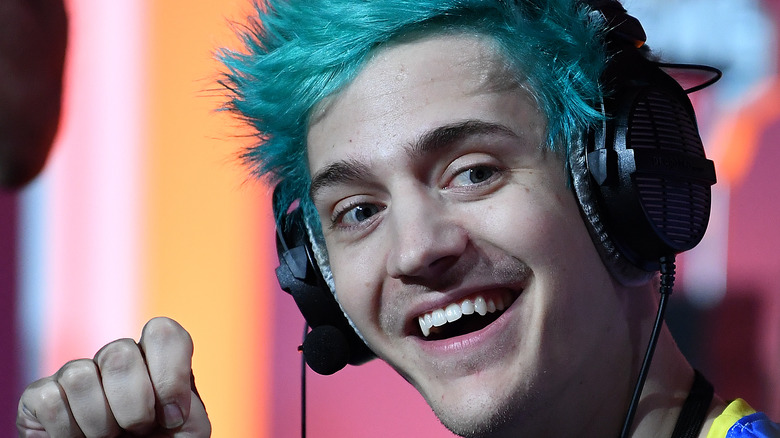 Robert Reiners/Getty Images
Ninja's back at it again, tempting fans with the streaming content they love to see. After claiming that he'd never play "Fortnite" again earlier this year, Ninja has just hinted at a return to the game that made him famous on Twitter.
Ninja tweeted a thumbnail of "Fortnite" with text underneath it reading "updating 54%." Several side-eye emojis accompanied the picture. Ninja didn't offer any further confirmation on why he was re-downloading "Fortnite," but his fans assume it's because the blue-haired streamer plans to play the game again soon. 
Fans reacted in extremes, with some jubilant that Ninja would be playing "Fortnite" again. Others were disappointed, or even angry, that Ninja was returning to the game he recently shrugged off. One fan asked, "So you just resort to old games and not try anything (better) that's out right now?" 
Others quickly pointed out that Ninja has been playing older games, like "League of Legends" and "Valorant,"and that "Fortnite wouldn't be that much of a change from his usual fare. One fan simply asked Ninja to reconsider his supposed decision to return to "Fortnite," telling the streamer, "You're better than this." One gamer celebrated the idea of Ninja ditching "League of Legends," tweeting, "Finally got over the 'LoL' addiction, huh? Happy for you, now life will be good again."
Corporate reactions to Ninja's tweet raise eyebrows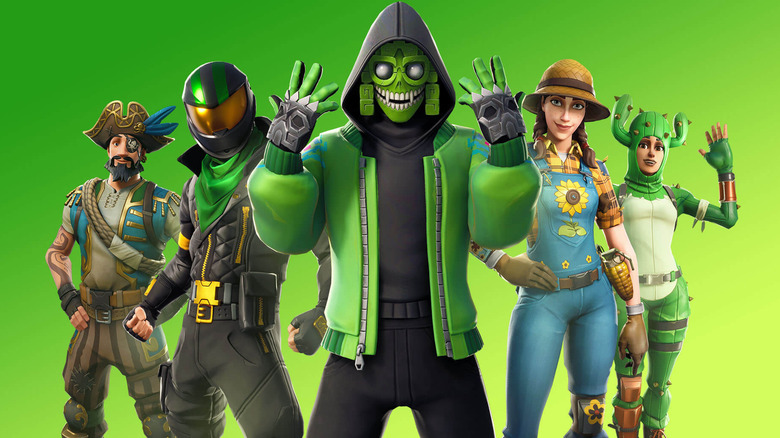 Other "Fortnite" streamers showed support for Ninja's return, as well. TSM Emad of esports league TSM tweeted, "Welcome back," along with a devil emoji. FaZe Orba, of the FaZe Clan, said, "The legend is returning."
Ninja himself said the stream would be "finger lickin' good," which earned a sunglasses emoji from KFC's official gaming Twitter (which yes, is a thing that still exists following the chicken chain's foray into dating sims). The interaction led some fans to suspect Ninja might be partnering with the fast food company for some kind of promotional deal.
Ninja's not the only streamer that has left the "Fortnite" community in recent months. Fellow content creator Tfue explained that many streamers simply don't enjoy "Fortnite" anymore, because of changes made to the game itself or because of the game's player base. Tfue claimed that many gamers weren't passionate about "Fortnite" anymore, and that seemed to be the case for Ninja.
Recently, Ninja has made it back to his old self again, rage quitting "League of Legends," so this new move makes a good bit of sense. Fans should know soon if Ninja returns to "Fortnite" for good, and if a bucket of fried chicken comes along with his arrival.