The Real Reason The Switch Pro May Be Announced Early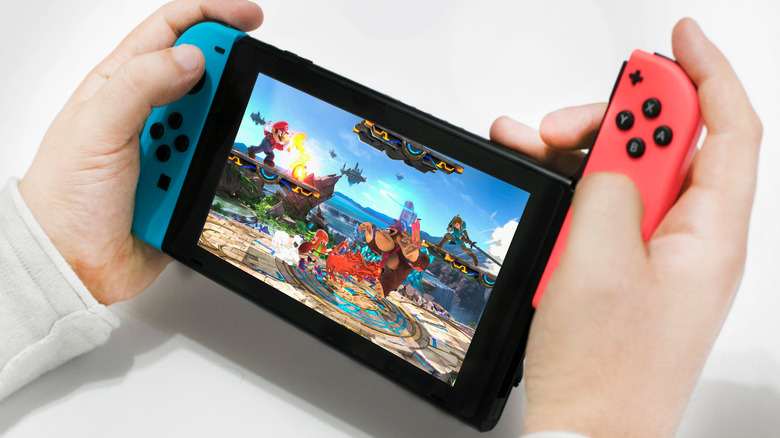 Shutterstock
Recent reports claim that the so-called "Nintendo Switch Pro" might be on its way sooner than fans realize. Some analysts predicted a 2020 release date early last year, only for Nintendo president Shuntaro Furukawa to douse those rumors. However, with E3 on the horizon, the long-awaited Nintendo Switch upgrade might finally be here.
Advertisement
According to Bloomberg sources, Nintendo might reveal the Switch Pro ahead of E3 to accommodate third parties working on games for the upgraded console. That way, these companies can showcase their projects at the convention. Fans might finally be in store for news on highly anticipated games like "Breath of the Wild 2," along with plenty of other games that will release on the new Switch.
Nintendo supposedly plans to start assembling the upgraded consoles in July, with a release date between September and October, per Bloomberg's sources. The Switch Pro, which doesn't actually have an official commercial name yet, will reportedly sell alongside the Switch Lite as the standard Switch is gradually phased out. Nintendo spokespeople have yet to comment on the rumors.
Advertisement
What we know about the Nintendo Switch Pro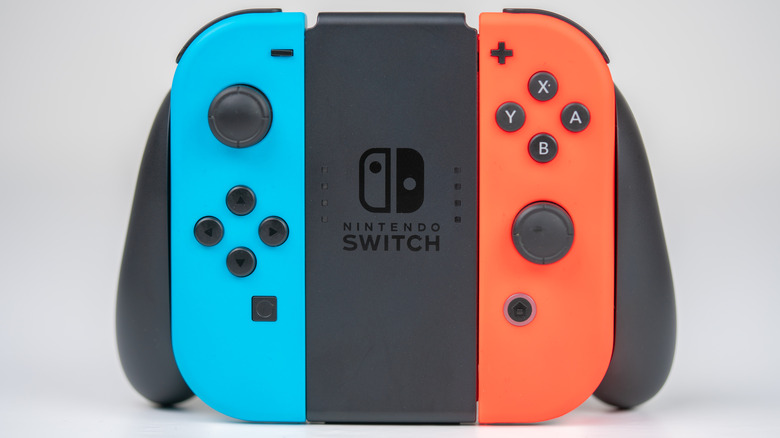 Shutterstock
Any next-gen console news attracts media attention. However, Nintendo fans have been starved of official news on the Nintendo Switch Pro for over a year. Nintendo already released Nintendo Switch Lite and an updated version of the Switch with extended battery life, but the Nintendo Switch Pro might be the upgrade the console needs to extend the platform's lifecycle and compete with the quality of other next-gen consoles like the PlayStation 5 and Xbox Series X|S.
Advertisement
Suppliers supposedly have confidence in their ability to ship the new Switch, even with a widespread semiconductor shortage affecting production. Bloomberg believes that the console will likely cost more than the original, simply due to the use of more expensive materials and rising cost of labor in China. 
Early rumors surrounding the Switch Pro reported the possibility of 4K resolution and a mini-LED display. Bloomberg later claimed that the console will actually make the upgrade with a "7-inch Samsung Display Co. OLED display and faster Nvidia Corp. graphics silicon making it capable of 4K output when docked to a TV." 
The news of improved graphics should particularly appeal to fans. According to SVG's latest poll on the matter, 1 in 3 users hoped for 4K visuals over other perks in the Nintendo Switch Pro. 
Advertisement