PlayStation May Have Some Great News For Sunset Overdrive Fans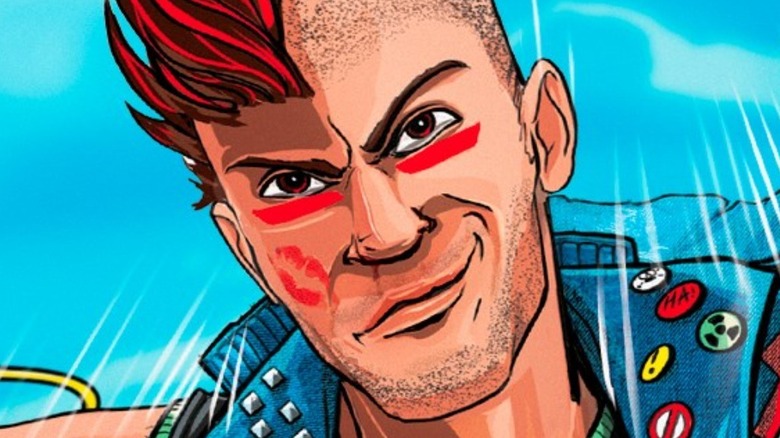 Fans of the colorful and creative action-adventure game "Sunset Overdrive" found a surprise callback in the newest trailer for another of Insomniac Games' titles, "Ratchet and Clank: Rift Apart." While that by itself might have just been an Easter egg, some cryptic tweets and recent trademark maneuvering by Sony have fans wondering if a follow-up is on the horizon.
Speculation regarding the possibility of a new "Sunset Overdrive" was reignited when a fan, JoeyParabellum, posted an observation about a recent "Ratchet and Clank" franchise evolution trailer on Twitter. That clip shows each of the series' major iterations since its 2002 debut played on a TV with a background that changes with the game on the screen. JoeyParabellum was the first to notice that when the trailer switches to the current generation, the "Sunset Overdrive" character Fizzie is hidden behind a figurine at the top of the frame.
Just a couple of days after JoeyParabellum shared his find, fans had an even stronger reason to think that there could be some "Sunset Overdrive" news coming up when the official Fizzie account tweeted for the first time in years. At the same time, Insomniac Games posted a separate image of Fizzie on Twitter, genuinely sending fan speculation into overdrive.
Trademarks filed by Sony make fans wonder if the series might appear on PlayStation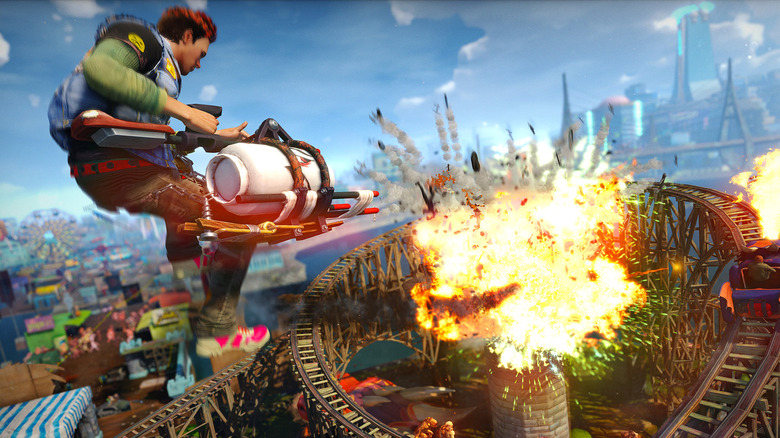 While the possibility of a new "Sunset Overdrive" game only began to resonate with fans within the last few days, rumors about a revival of the series have been in the air for about a month. On May 4, Nibel shared a trademark filed by Sony a couple of weeks earlier, an essential first step if the company was interested in developing a new game in the series for PlayStation consoles.
In addition, the director of "Sunset Overdrive," Drew Murray, recently tweeted that he had left his position with The Initiative, a Santa Monica studio that develops games for Microsoft, to rejoin Insomniac Games. All of these events, of course, are influenced by Sony's $229 million acquisition of Insomniac Games in 2019.
If a "Sunset Overdrive" sequel becomes a reality, fans can safely assume that it will launch as a PlayStation exclusive, as have the studio's other recent titles such as "Ratchet and Clank: Rift Apart" and "Spider-Man: Miles Morales." This would be an interesting reversal for the series, which prompted fans to start an unsuccessful petition to end the original's Xbox One exclusivity arrangement when the game launched in 2013, as reported by VG247.