The Real Reason You Won't See Samus In Fortnite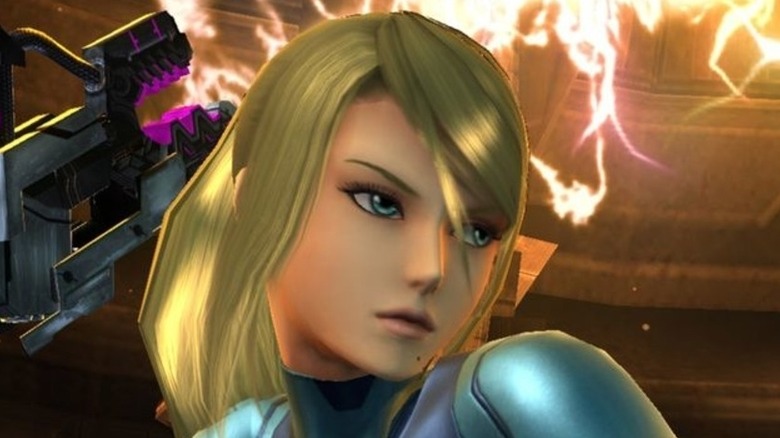 A new season of "Fortnite" just released, and fans have been itching to see what's arriving alongside the brand new alien invasion theme. Although fans figured out the season's out of this world theme before it dropped, it's beginning to look like another prediction may not come true. Nintendo's own Samus Aran was rumored to be on her way to the game, but an industry insider said that it's just not happening.
Shiina, a "Fortnite" industry insider, tweeted on June 7 that Samus would not be making an appearance in the battle royale game, contrary popular belief. According to the Shiina, "Epic wasn't able to obtain the rights to put her in the game." 
Fans initially thought that Samus Aran would be making an appearance because of a promotional image of her that was shared during the Epic vs. Apple court battle. That idea was furthered when the "Batman/Fortnite: Zero Point" comic featured what appeared to be a silhouette of Samus in the background. Given the space theme that was also teased before the new season, players had become pretty convinced that she would be making an appearance.
However, there was never any concrete confirmation of her imminent arrival in "Fortnite." Even so, fans are now upset with Nintendo over the battle royale's complete lack of Samus.
Nintendo and its exclusive IPs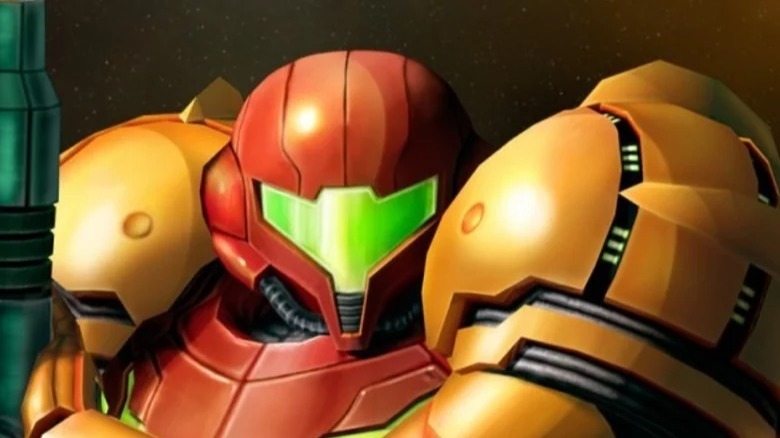 Nintendo has a reputation for not lending out or selling its IPs to other games and companies, and it seems like "Fortnite" is officially on that list. While Epic Games, has been able to score both PlayStation and Xbox exclusive character for "Fortnite" in the past, it looks like the company won't be able to do the same with Nintendo. As The Gamer pointed out, Nintendo may not have wanted Samus to be available on all consoles, as is the case with every other "Fortnite" skin.
On Twitter, users were upset with Nintendo and were eager to express their opinions. One user pointed out that when playing some games on the Nintendo Switch, like "Minecraft" and "Rocket League," the assets you earn can't be used cross-platform. Another fan, @Jimboh11, theorized that Epic might have allowed a Samus skin in "Fortnite" if the skin had remained exclusive to the Switch version of the game.
While "Fortnite" fans can most likely put the idea of Samus in the game to rest, there's still a lot to look forward to in the new season.