The Unfortunate Reason Switch Stopped Its Latest Update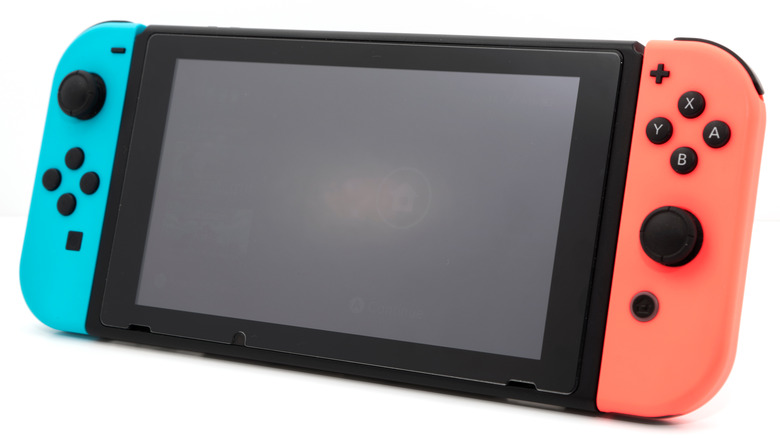 Shutterstock
It's been a hectic couple of days for Nintendo Switch owners who pay close attention to software updates. Shortly launching a major system update, Nintendo suddenly suspended the update, leading to rumors of dead consoles and glitched-out SD cards. While the truth turned out to be a bit more benign than that, it certainly wasn't Nintendo's smoothest update ever.
The saga started when Nintendo released the 12.0.3 patch on June 7, which Video Game Chronicle noted to be the first significant update since 11.0.0 released in November 2020, which similarly left fans conflicted. 
Dataminer OatmealDome, who regularly provides commentary on Switch updates, tweeted that the patch notes for the most recent update detailed some operating system and server connections fixes, but otherwise seemed pretty inconsequential. They even said at the end of their tweet, "Looks to be minor things, I'm going back to sleep."
However, everything got a bit more exciting about twelve hours later, when Twitter user @itssimontime tweeted that Nintendo had pulled the update without any notice or explanation. OatmealDome picked up on the news and noted that this was the first time that the company had stopped or removed an update for the Switch. So what happened?
The Switch update may have failed to fix the problem it was designed to resolve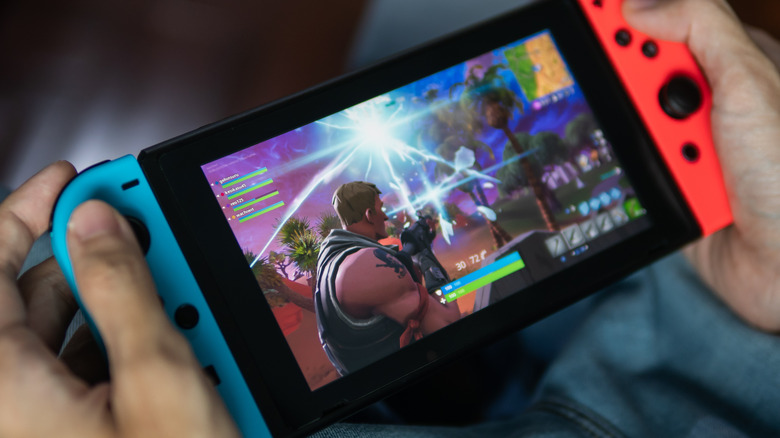 Shutterstock
When OatmealDome shared the news that the update had been pulled, he offered some speculation as to what might be causing the issue, focusing on a network connection error code that users had previously seen in the eShop.
However, since this was playing out on the internet, things were destined to get out of hand — at least for a while. A few hours later, OatmealDome tweeted, "There's a rumour going around that the update is corrupting SD cards and/or bricking consoles. I haven't seen any evidence of any sort for this claim." While it's hard to pinpoint where those rumors originated, the term 'bricked' does show up more times than Nintendo would probably prefer on a Reddit thread concerning the pulled update.
Fortunately, while a small segment of users panicked, Nintendo and a dedicated community of dataminers stayed calm. A few hours into the whole fiasco, Nintendo tweeted an official explanation for removing the patch. The company confirmed that it had detected network connection errors and problems installing updates for users with MicroSDXC cards resulting from the update.
It appears that Nintendo had to work through the night to resolve the issues, but it did get solved. After about eight hours, the company sent out another official statement to announce that the update was once again live. Considering the fact that Nintendo Switch's sales are still on fire and more people are playing Switch than ever, a quick and quiet resolution was probably in the company's best interests.