Xbox's Boss Took A Shot At PlayStation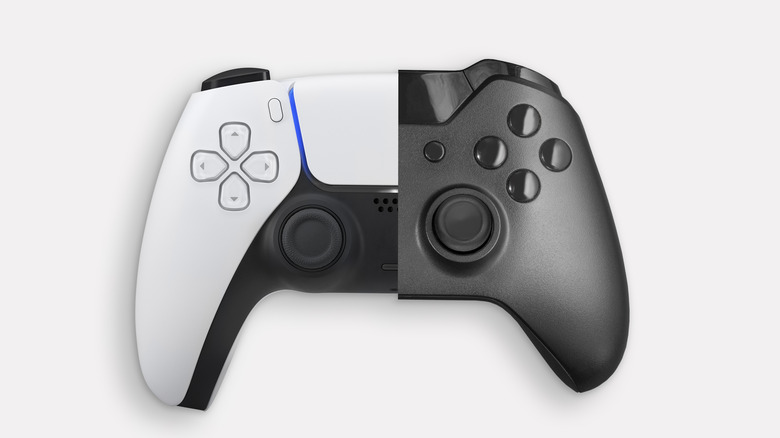 Shutterstock
While one shouldn't use phrases like "console wars" lightly, the fact remains that Xbox, Sony, and Nintendo all have ways of fighting with one another for the position of being the most coveted console. It's possible that Microsoft still feels sore after more shoppers wanted a PS5 during the 2020 holiday season, or maybe the "wars" of years past have transformed into simmering comments about other companies. Either way, Phil Spencer, the vice-president of Gaming at Microsoft, delivered a calculated comment during a recent press conference.
At the pre-E3 "What's Next for Gaming" event, Spencer had some choice words for consoles that took too long to move "exclusive" titles over to PC. As reported by Eurogamer, Spencer said, "Others bring console games to PC years later, not only making people buy their hardware up front, but then charging them a second time to play on PC. 
Spencer continued, "And of course, all of our games are in our subscription service day one, full cross-platform included." The statement followed a lengthy description of how Xbox seeks to grow its market by being accessible to gamers in ways that make sense for their busy lifestyles.
The console wars are alive, but subtle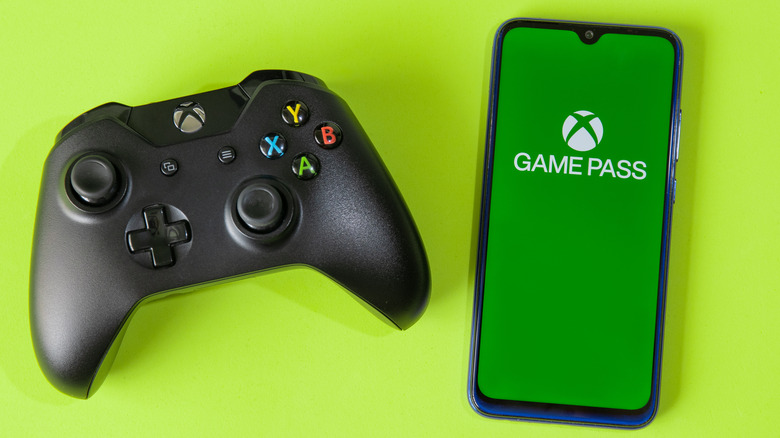 Shutterstock
The comment seemed to be directed at Sony, which has played with releasing PlayStation exclusives to PC through titles like "Horizon Zero Dawn" and "Days Gone" — well after they've made their console debuts. After the success of "Horizon Zero Dawn" on PC, Sony might be considering releasing other titles on the platform. 
However, some fans have feared what exclusive PlayStation games on PC could really mean, and have argued that PlayStation might lose its relevance if it allows its games to exist on another platform. PlayStation, meanwhile, has maintained that the best place to play its games is on its console, and that PC releases would only come when appropriate, whatever that means.
Meanwhile, Spencer explained that Xbox wants to meet gamers where they are, on PC or on a console. Of course, Xbox doesn't want to release its exclusive games on PlayStation, and instead chooses to collaborate with its parent company, Microsoft, to release cross-platform games on PC. The only way to play a PlayStation exclusive, for the most part, is via a PlayStation console. If you can find one.
Spencer's subtle dig shows that while gaming often brings people together, it is also a business, and companies very much want to win the favor of consumers.