Most Disappointing Gaming Presentations Of E3 2021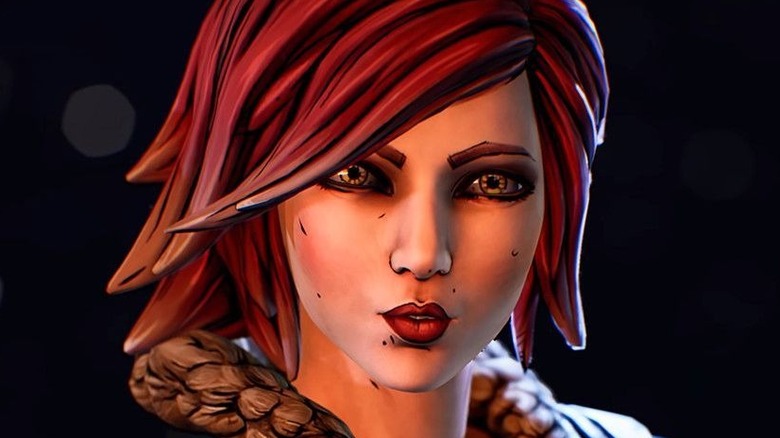 E3 is one of the biggest gaming showcases in the world, and fans feel the excitement each summer as they tune in to see all the new offerings from their favorite developers. After a year off in 2020, E3 promised to return in 2021, and it did. While E3 definitely has a shady side, the 2021 event has luckily brought gamers news of long-awaited titles, like Bethesda's "Starfield." However, not every publisher had a sparkling presentation, and some developers' news felt underwhelming.
For instance, Gearbox disappointed fans by giving them next to nothing. Half of the developer's presentation featured the developer's CEO, Randy Pitchford, touring the set of the upcoming "Borderlands" film. Though the cast of the movie keeps getting better with each announcement, Pitchford's tour blurred out the actors and failed to reveal any new information. No one really wants to see film director Eli Roth learn to spin a gun when they could be getting actual movie footage. 
Gearbox also discussed the historical impact of the "Homeworld" games, but fans felt disappointed in the showcase overall. One viewer noted that the presentation was "90% filler," and wondered if "Homeworld 3" was even on the horizon for Gearbox. Another claimed he wanted a refund on the 30 minutes spent watching the showcase. Still others pointed out the inconsistency of the presentation, which both claimed to be doing something new while referencing a time they'd done it before in the same breath. It was confusing, and fans felt put out. Even though Gearbox seems excited about its foray into the film world, fans seem less enthused by behind the scenes details, and longed for more game information.
Square Enix and the cursed demo release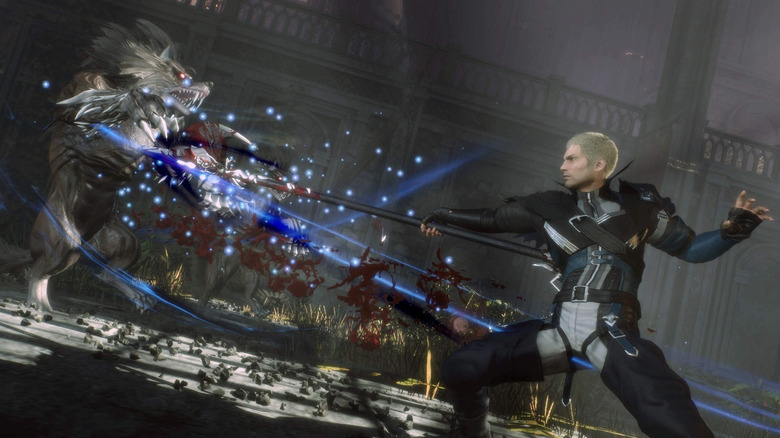 Square Enix is a giant in the world of RPGs, but its E3 presentation failed to impress fans. After watching the event, one fan quipped, "You all let 'Final Fantasy 15' get too popular and now Square Enix is never making a woman [protagonist] again." It's true that Square Enix's lineup of games seemed unusually dude-heavy for a company that has created iconic women like Tifa and Yuna, and fans definitely took note, asking the publisher to create more playable women characters in its games. Another fan commented via meme that Square Enix showed a whole lot of nothing during its presentation.
Fanbyte's Imran Khan had some words about Square Enix's biggest marketing fail, "Stranger of Paradise Final Fantasy Origin," a spin-off from the main "Final Fantasy" series. After the demo for "Stranger of Paradise" dropped, Khan tweeted, "I bet there is someone at Square Enix that was like 'We know this 'FF Origin' game is going to LOOK bad but we'll drop a demo the same day and the conversation will turn to it being surprisingly good' who is probably pacing around the office smoking a cigarette and crying right now." Sure enough, shortly after the demo went live, fans discovered the game was "corrupt and unplayable." 
Still, some fans felt fully invested in the grimdark nature of "Stranger of Paradise," and wondered why everyone else seemed so upset. Overall, fans were divided and mostly underwhelmed by Squre Enix's offerings.
Ubisoft presents a mixed bag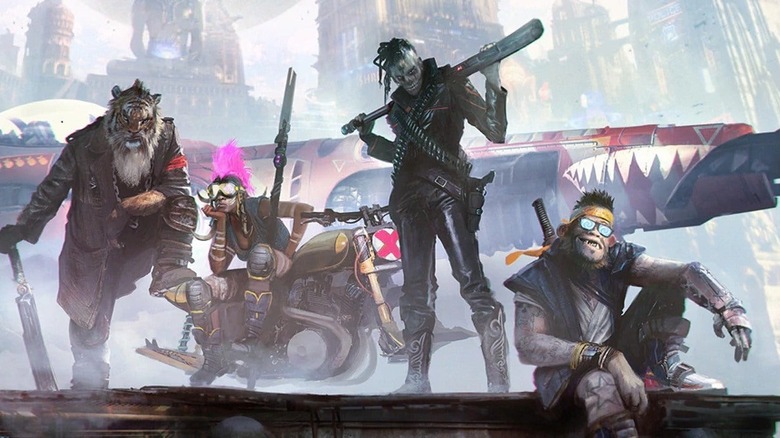 Even though Ubisoft had some new updates about "Far Cry 6," giving gamers more info about its new villain, some fans still felt let down by the presentation. Most importantly, gamers endured the sting of disappointment yet again as another E3 slipped by without news of "Beyond Good & Evil 2." After years of waiting, players are more worried than ever about the status of "Beyond Good & Evil 2," and E3 didn't provide any answers.
One viewer summed up the presentation by saying, "I was not impressed with this showing from Ubi, at all! Nothing interesting. No 'BG&E' update, no 'Splinter Cell,' no 'Star Wars,' too many cinematics." Another fan chimed in saying they'd like less Tom Clancy games if at all possible. 
Other gamers seemed confused about Ubisoft's focus on its upcoming "Avatar" game. The sequel to James Cameron's 2009 film "Avatar" is supposedly on the way, despite a troubled production process, but for some gamers, the "Avatar" video game seems to be arriving out of nowhere. 
Regardless, Ubisoft did deliver some good news to "Battlefield" fans, dropping a new gameplay trailer for "Battlefield 2042." Fans tweeted out their excitement about the new game, even as others expressed disappointment with the rest of Ubisoft's presentation. YouTuber TheSneezingMonkey even created a lengthy YouTube video to voice his frustration, claiming that Ubisoft's games lacked character, even though he found the art in the games to be technically beautiful.