How The 2021 US Open Winner Shocked Gamers Everywhere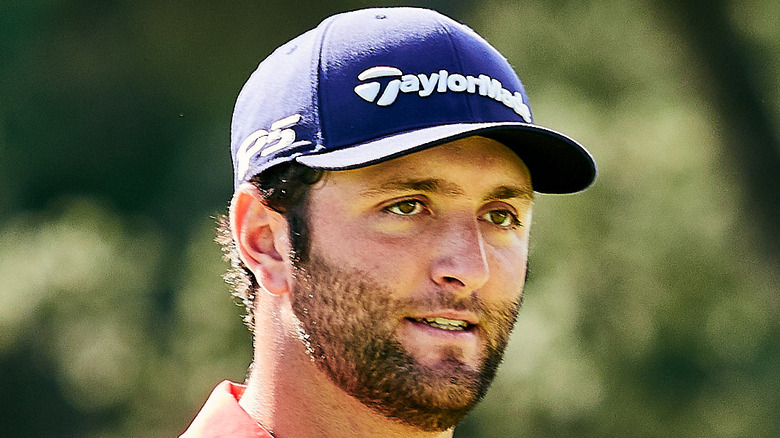 Shutterstock
The US Open Championship golf tournament doesn't have much to do video games, but its most recent winner certainly does. This year's US Open winner, Jon Rahm, brought esports into the conversation during a press conference following his momentous win. Reporters asked a number of questions, including one about where his "mind starts going" after he wakes up. Little did esports fans expect that the golf superstar would mention his enthusiasm for the "Call of Duty" League.
Rahm revealed that he was an OpTic Chicago fan, and that one of the things he looked forward to that morning while warming up for the US Open was watching the team play.
"For people that follow this — and I'm [going to] shock a few people — I woke up excited 'cause I could watch a match ... a 'Call of Duty' tournament," Rahm said. He added, "A team that I follow, which is OpTic Chicago, had just played ... the night before and I knew I could watch it. It's about an hour and a half, so I had a busy morning." He happily explained that he took his breakfast while he watched the event.
Esports fans love to see it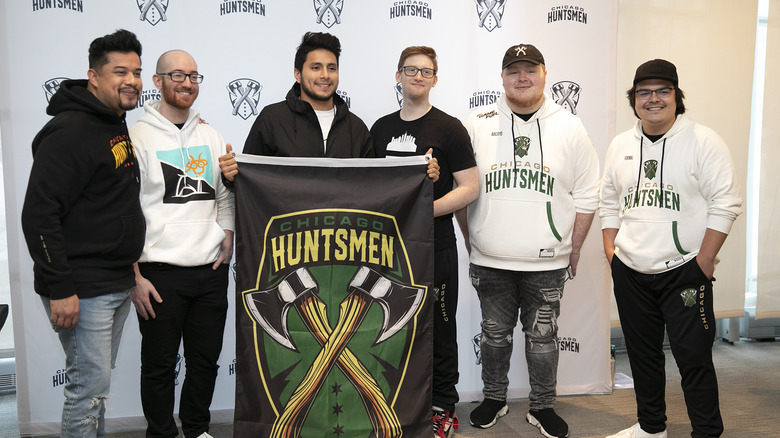 Jeff Schear/Getty Images
OpTic Chicago manager Hector "H3CZ" Rodriguez didn't miss the opportunity to thank the golf champ for the shout-out. "Congrats @JonRahmpga, and thank you, I got some friends you oughta meet," H3CZ tweeted. "Let me know when you want to carry OpTic vs @goodgood_golf." It's unclear whether Rahm will really take Rodriguez up on the offer or not, though onlookers seemed to enjoy the banter.
Esports fans applauded the mention, happy to see a prominent professional athlete legitimize the game. A growing number of celebrities have revealed themselves to be big gamers over the years. In the last year, Lil Nas X played "Among Us" with Pokimane and Valkyrae and BTS members went head-to-head in their own "Fall Guys" tournament.
"It's so crazy to think that a lot of us started watching [esports] when we were like 15/16/17 yrs old and now we are adults and still supporting and some of those viewers that are adults are now Pro Athletes etc and still watch," one fan commented.
Unfortunately, while Rahm secured his first golf major on Sunday, OpTic didn't fare as well during their own weekend matchups. First, OpTic lost at the Stage 4 Major — the same major Rahm had been excited to watch. Then, Dallas Empire beat OpTic 3-1 in the losers' semifinals. Maybe these champions just need to join forces.